A university is a student's educational and professional dreamland. It's a lovely epoch, full of learning, excitement, freedom, and friendship. The wonderful experiences of university are simply incredible. They leave an indelible mark on human memory. Like every new semester, students flooded the campus, arriving at University of Surrey from every corner of the world. They looked excited to build a new life in a new place with new friends. Having started university during the pandemic last semester, I was anticipating the start of this semester with bated breath and oh boy!
The wait was so worth it. If I had to describe the freshers' week in one word it would be refreshing. It's like drinking a glass of cold water during a hot day. I had waited for a whole semester to feel this. Excitement was palpable. You can see preparation being made everywhere, hear the elated cries of new students across the campus. The university was finally ready in its full glory again after a year of pandemic!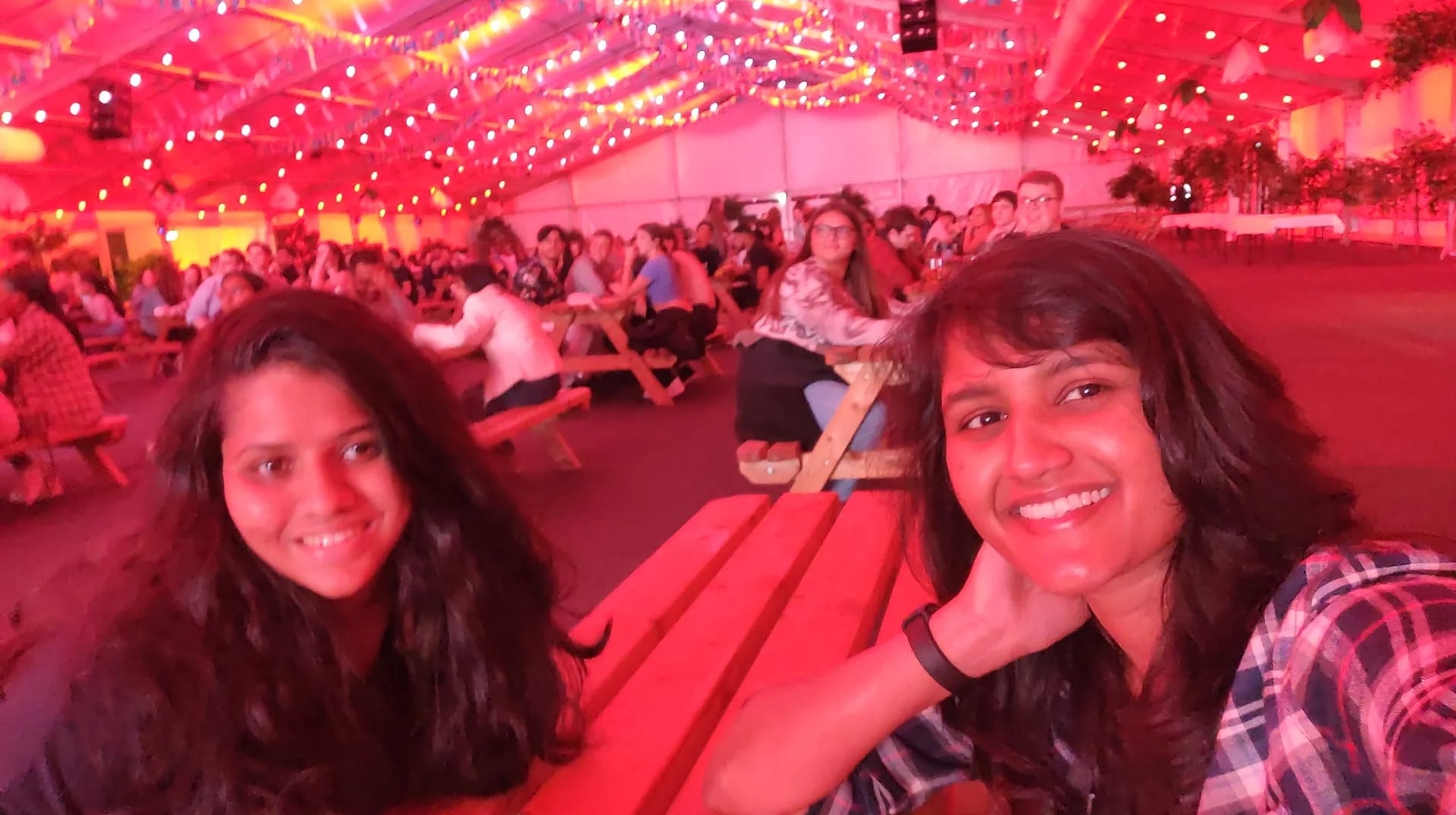 Finally, the day of Freshers' Fair arrived, as part of the Postgrad Society, we have been doing lots of prep for a long time. This society is one of the few things in the university apart from studies that is particularly important to me.
This was the first society I joined during the first month of university. I was an uncertain new international student from India, who had not yet been able to come to the United Kingdom, due to the pandemic restrictions. I had been facing a lot of problems in getting to know things and make friends. This society welcomed me with open arms, and finally made me feel like a part of the university. It gave me incredible friends and a sense of belonginess and later also gave me the honour of being a part of their committee by electing me as their Vice President.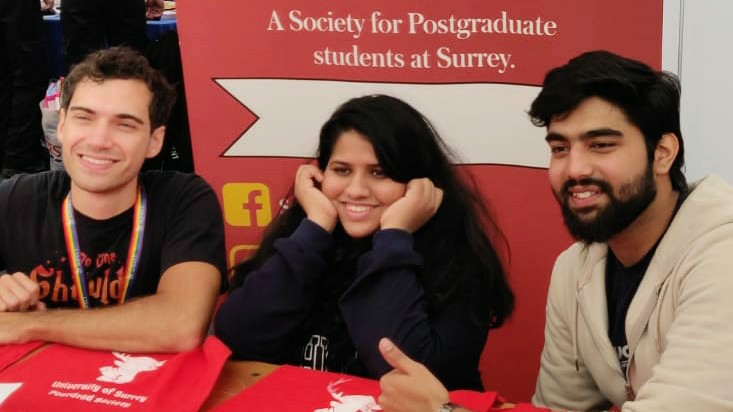 Naturally, I was extremely excited about representing this society in the Freshers' Fair so that I could be the welcoming friend in the same way that the last committee members were for me. It was an incredible day, the marquee was set up with hundreds of tables from different clubs and societies. Thousands of excited students flocked the marquee meeting different societies and collecting goodies, eating pizzas, and having a wonderful time.
We met a lot of new students both excited and anxious and were able to help a lot of them and get them excited about our society and activities we have planned. The day concluded on a bright note, with our society growing and me making many new friends.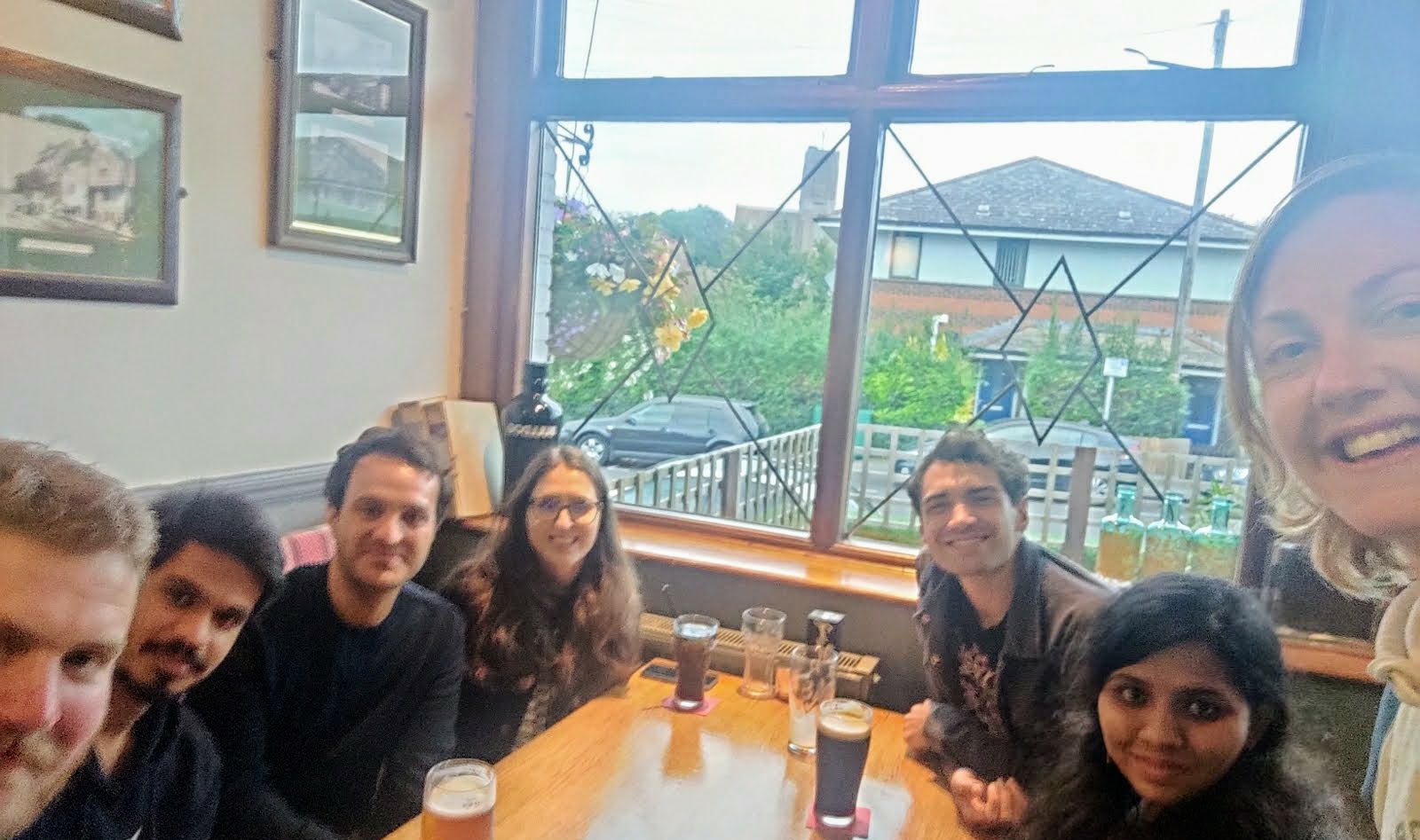 I was exhausted but ecstatic after attending the much-touted university's spectacular Freshers' Fair. A new chapter has just begun, and I was finally feeling the high of being a part of the University of Surrey.
For more information about joining Postgraduate Society and our events, view our page.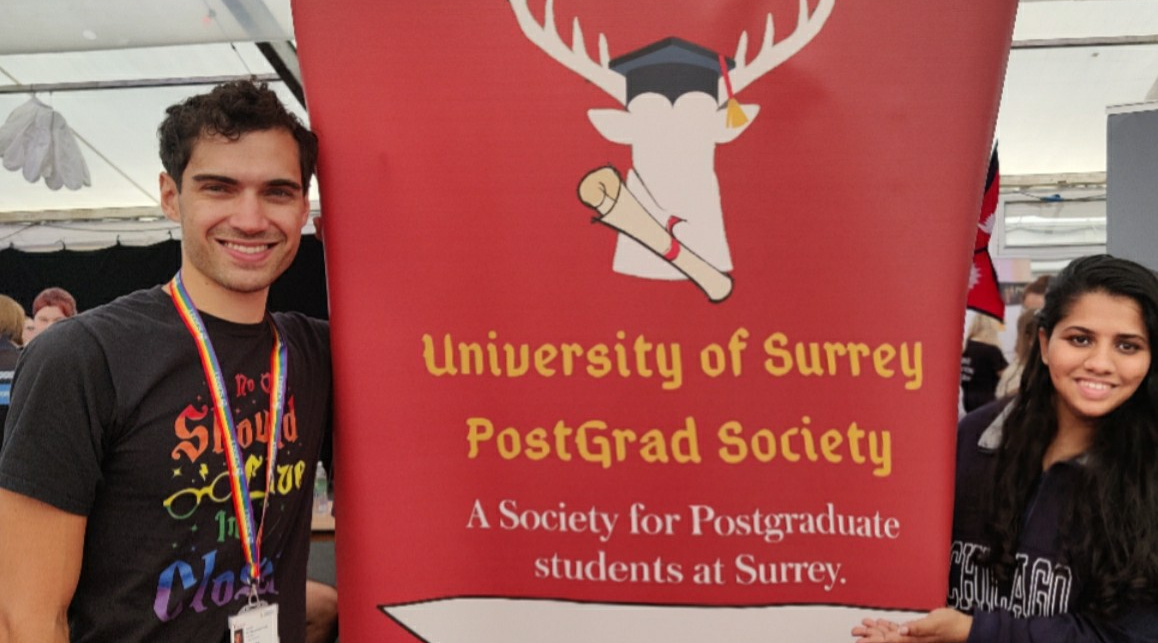 Author: Nishtha Singh