💁‍♂️(Today's guest : Maple glazed gammon with herbs)🍽️
Hello everyone 🦌🦌,
Time flies and we are already in the middle of semester 2. Can't definitely say that it is the root causing me to spend a longer time in the library; however I am definitely glad to see myself staring to glimpse the art to be well-organised. I have jumped to a conclusion after these year in Surrey Studying hard seems to be crucial to many of us; studying smart is actually of paramount importance. By studying smart I mean….treat yourself a better lunch before digging into literature!
Of cause Youngs Kitchen is one of my thumb-up place to have lunch. But you know, full house does happen. And when you have only one hour for the lunch break, I will then walk to the nearby 'Hillside'. By 'nearby', it is actually only 2 minutes away from Youngs.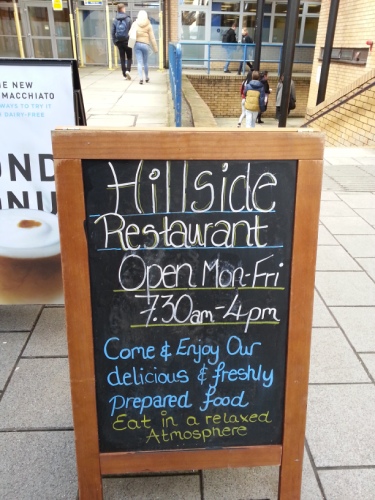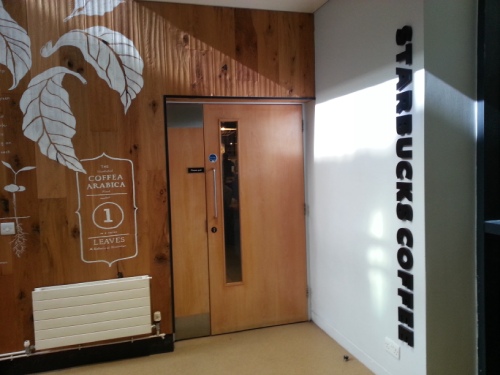 Hillside restaurant is on Level 2.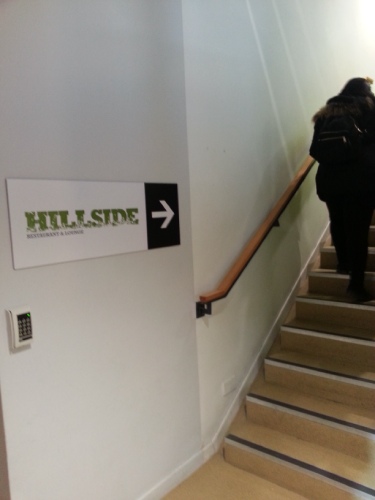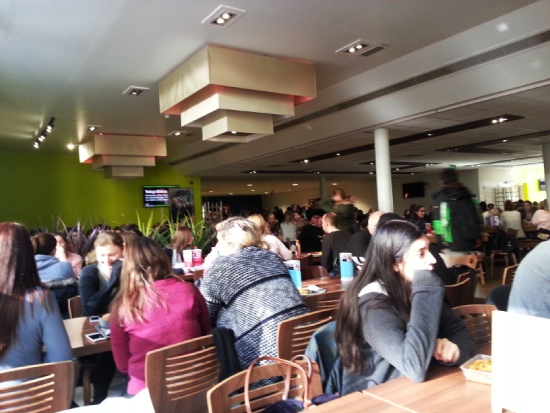 I would say Hillside is equally famous amongst Surrey students.
---
Let's have a short tour inside then..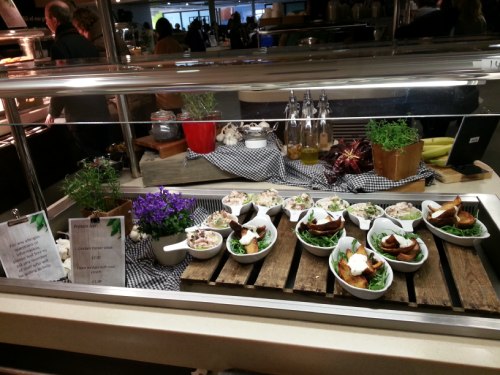 For some reason rocket leaves 🚀🍂  always complement with whatever appetisers which is for today's special (And it is good because I am a rocket leave fan).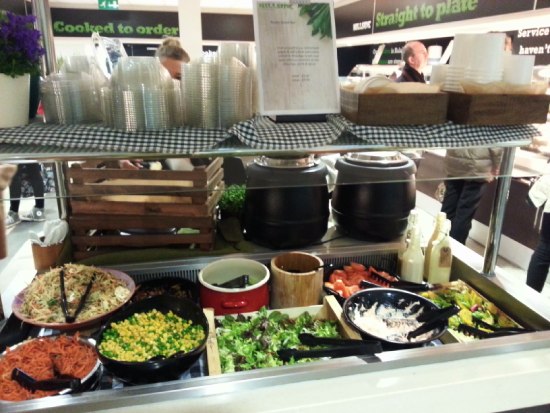 And diet option 🥗 can be found in self-served salad bar.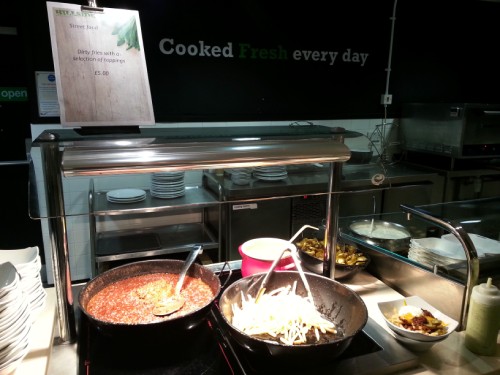 Mexican style street food looks
An American-style wrap station 🥙 🌮🌯serving smoked salmon Bagel Focaccia and as menu choices.
The British Fish and Chips is certainly on the list. 🍟
---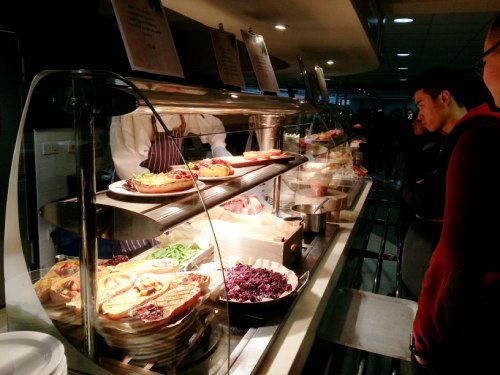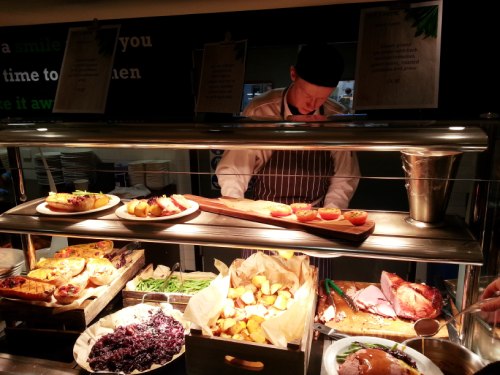 And this is my number one favourite amongst other choices in Hillside – the gammon!!!💯💯💯💯💯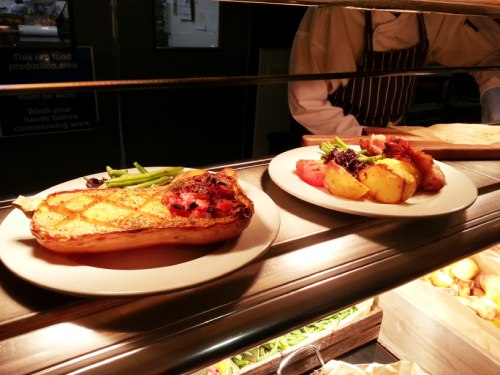 There is always a vegan option which this time it is the stuffed butternut squash (on the left).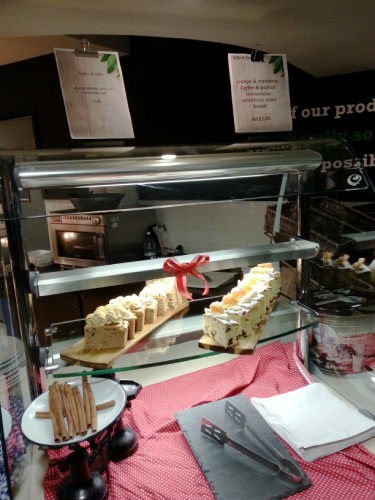 The home-made desserts (🍰 us a must-try !)are absolutely eyeball-catching.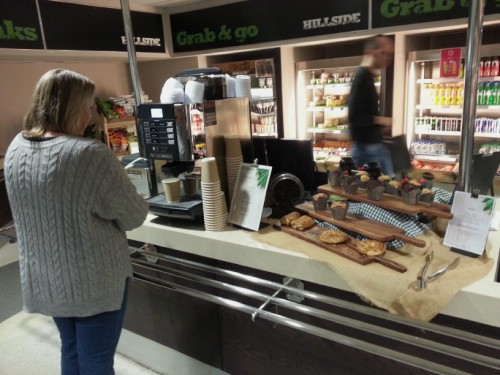 Their freshly-baked cupcakes always gone quick after displayed.
More drinks 🥤and daily special desserts🍧 and 🍎🍏 are at the tills.
After a lunch journey to you guys, I should better go back to library now. Until next time, stay in touch with us!
David xx