Hi guys! How are you doing today? It is summer in the UK and my friend in Guildford shared a lot of picnic photos to me XD. To be honest, I always come back to Malaysia during the summer holiday, hence I haven't experienced the hot summer there. However, I am sure I will spend my summer in London next year, since I will be doing my placement at that time.
By the way, just to remind you that up to now, Malaysians are still required to self-isolate for 14 days when we reach the UK, although the number of cases has been significantly low recently. Therefore, you may need to book your return flight in advance. I am hoping that the UK government will exempt us from self-isolation soon, so that I could spend more time with my family before returning to the UK. Here is the link of the government guidance on COVID-19 travel corridors: https://www.gov.uk/guidance/coronavirus-covid-19-travel-corridors#:~:text=You%20may%20not%20have%20to,Islands%2C%20the%20Isle%20of%20Man)
Remember to check the guidance before you start booking your flight or before your departure.
Alright, as I mentioned last week, volunteering is actually interesting and adventurous, because the volunteering work is not limited to working in old folks' homes, which you might think of, but also involves various meaningful events, festivals and activities. For example, with the cooperation of the teachers in elementary schools/secondary schools, the volunteering team of Chinese Society will visit the schools (eg. Kings College) and share some knowledge about Chinese cultures, sometimes they organise a small seminar and teach students English. Furthermore, you can participate in Kelly's Charity Event which is held annually. One of the events is Kelly's 10K Guildford Run, you only have to participate in the run and all the money raised by the event will go to two charities nominated by the Student Union. The money this year is donated to Oakleaf Enterprise, a local mental health charity and Cystic Fibrosis Trust, which is the only UK-wide charity dedicated to fighting for a life unlimited by cystic fibrosis (CF) for everyone affected by the condition. Interesting and meaningful, isn't it? 😊 There is also a SantaMoves Charity 2km Run/Walk held annually around Stag Hill Campus, starting at the Hideout Coffee Shop. The ticket fee is 5 pounds per person, and you will receive a Santa suit (including jacket, trousers, hat, belt and even a beard) to put on and a mince pie and hot chocolate on that day. The ticket fees collected will be donated to Shooting Stars Chase Shooting Star Children' Hospices. The organization aims to support and provide palliative care to children with life-limiting conditions (such as genetic conditions and incurable diseases) and their families.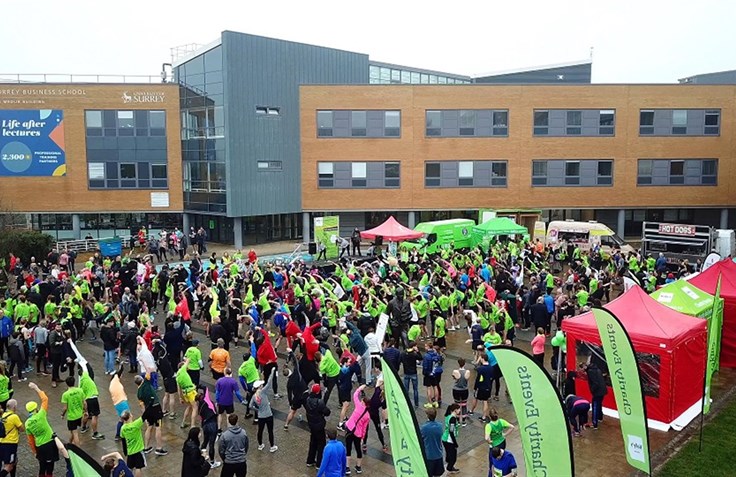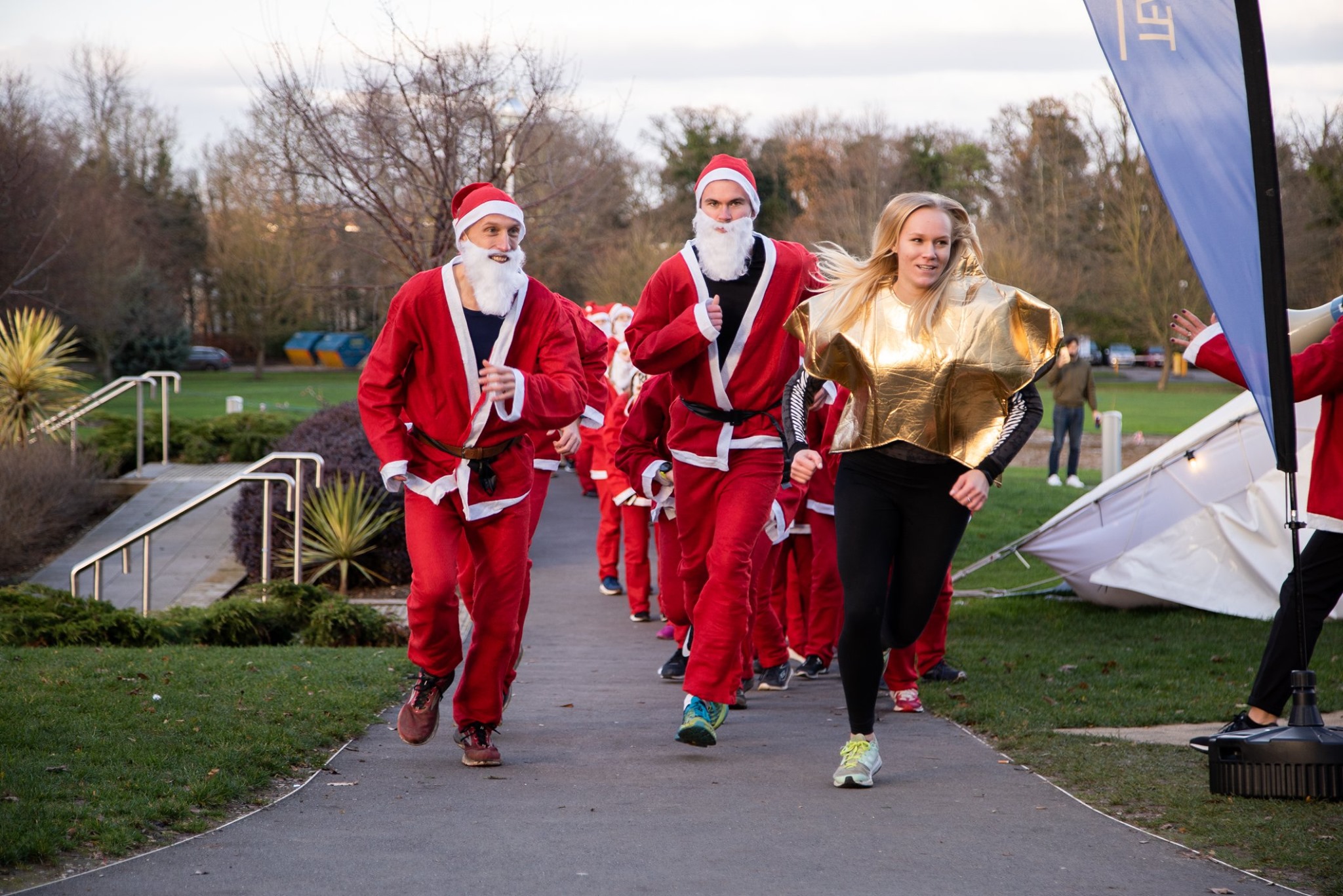 For me, volunteering can be a way to give back to the university and society, since we are still students, we can't provide much financial support for the charity. Therefore, what we can do is to contribute our time and efforts. It is a win-win for us and the people who need our help, because our involvement in charity could somehow improve their situation, at the same time we will feel satisfied to be able to help them, and also gain a diverse range of experience. There are lots of benefits in volunteering which you may never have thought of, particularly increasing your employability. To be honest, the reason I started as a volunteer is because I can get free meals during my work. I didn't expect to have so much fun and I have never thought that these experiences could be a huge advantage when I applied for my placement.
Next week, I will tell you the advantages of volunteering, and the steps to join and log volunteer hours in Surrey Volunteering Team. I hope that my blogs could somehow give you an insight into what voluntary work is like in Guilford and how volunteering could benefit you in different ways. See you next week!