Dear Diary,
I received my six-month progress review form on Wednesday and I wondered how fast time flies. It felt just like yesterday when I wrote my first blog, introducing Adenike…the fresher, and I tried explaining what it means to be a PhD student.
Giving a quick recap of what I have done these six months:
First, I went through the induction organised by the Doctoral College and my school – School of Biosciences and Medicine – at the beginning of the academic session. This was a formal welcome and introduction to the University of Surrey and the Doctoral College, the faculty, PhD structure and facilities available for PGRs (Post Graduate Researchers). Then, I attended some workshops put together by the Doctoral College Researcher Development Programme. These included the compulsory 'Welcome to Your Doctorate' workshop and other optional workshops such as Engaging with Your Literature: Finding Literature, Demonstration in Laboratories, to mention a few. I proceeded with a literature review to gain an in-depth understanding of what is obtainable in the literature about my research area and gather insights into experimental methods. I found a lot of information from the literature and decided to go on with a process of method development for the first phase of my research. Next, I moved to the laboratory to experiment with the different procedures I modified from the diverse information I had absorbed while I was reviewing the literature. At this point, I have concluded on the most suitable method for my experiment (phase one), discussed with my supervisors and I am ready to start running my samples.
Looking in retrospect at my progress, I will say well done Adenike! However, this is just the beginning, there is still a whole lot more to be done.
I decided to celebrate this small win with Fruited Oatmeal and Akara balls 😋 from my Naija Kitchen. My Akara did not come out as beautiful as mum's, 😒 but, my cravings were satisfied. 😊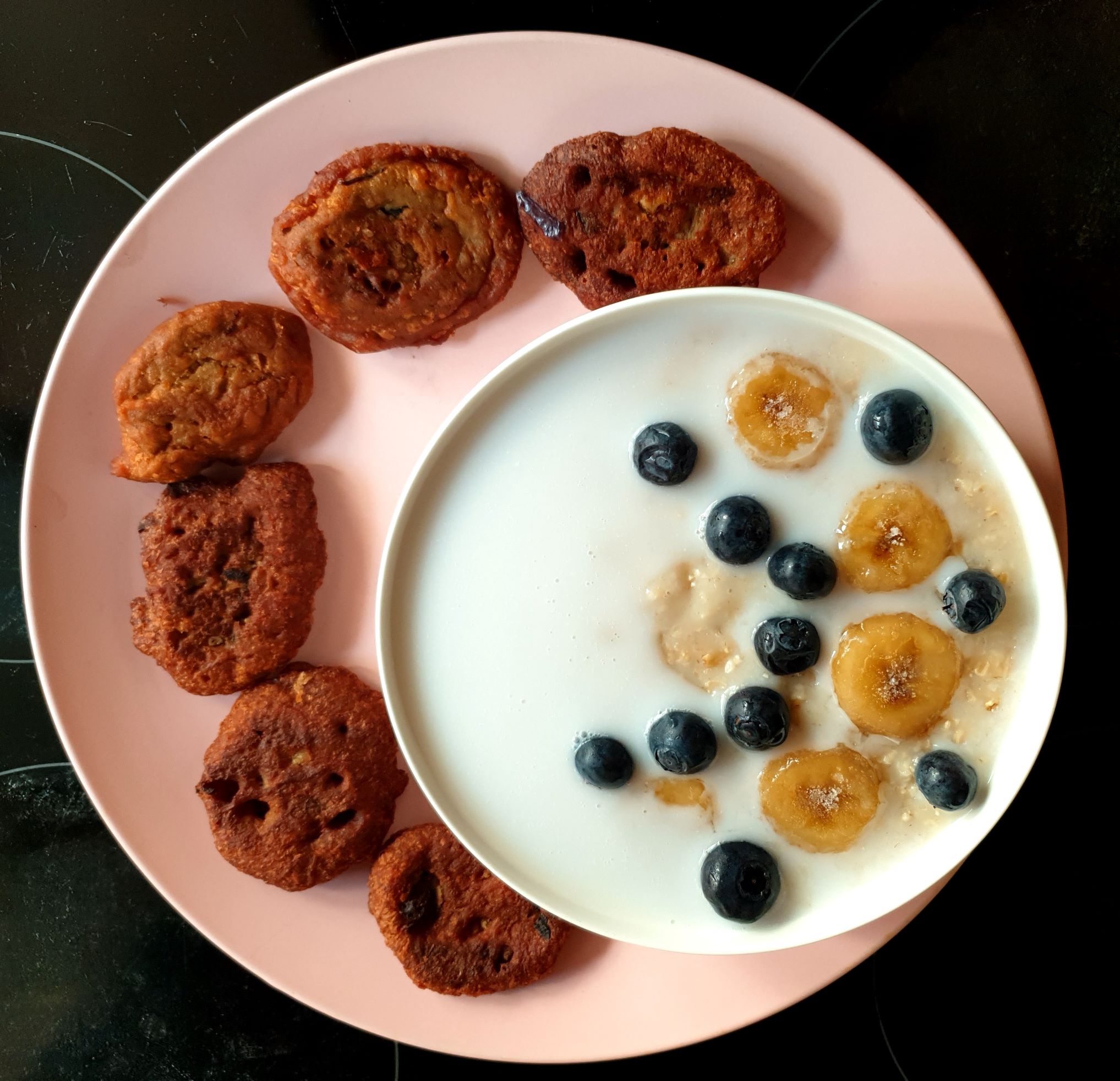 Cheers to six months! 🥂
I am taking this opportunity to also celebrate all my colleagues at different stages of their PhD – six, twelve, eighteen, twenty-four months, … and those preparing for their viva. Bravo!
Look out for a spicy blog about my Naija Kitchen.
See you in a bit,
Adenike