Hello Everyone,
Welcome back to my diary. How are you doing?
It's been four weeks and I know life in lockdown may be a bit boring and stressful, with every day looking the same. Yet, the world is not still, the clock is ticking, we have morning and evening, day and night, sunrise and sunset even though I sometimes forget the day of the week – a Monday or a Friday. But you know what? That's okay as long as I am keeping well, staying safe and making conscious efforts to do what has to be done.
So, I ask you again… how are you doing? Oh yeah! I am glad to know that you are doing well too. 😁 So, tell me, what have you been up to? Have you developed a new routine, formed a new habit, learnt a new recipe, tried a new skill? Has your sleeping pattern changed? How have you been catching up with Uni work? Mine has been a mix of all the above. I have developed a new routine, my new habit – drinking water like a Camel🤦‍♀️, I have picked up new dance routines 💃, and my sleep pattern keeps changing, I learnt and tried a new recipe – the Ghanaian Kelewele (spicy fried plantains). My Kelewele did not come out well this first time but, I will try again next time. Also, I am trying my best to be as productive as I can. Through all of this, I discovered something interesting…a new therapy!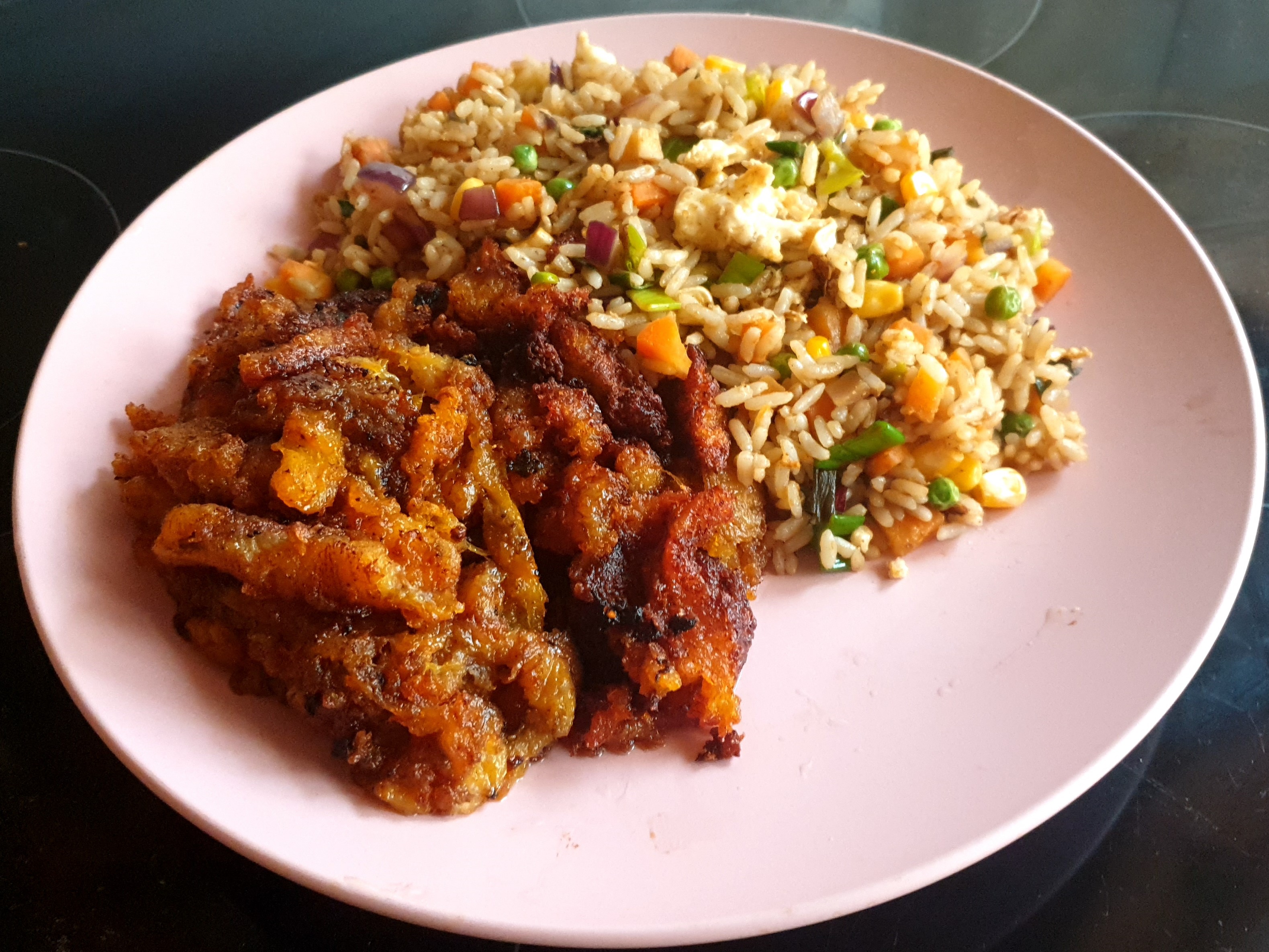 I love the kitchen and I am used to cooking my meals. In recent times, however, I have observed a lot of difference in the way I feel during and after cooking. I pay more attention to my body movement when I am chopping, cutting, mixing and how I engage my fingers, wrists, elbow, shoulders – feels like a moment of mindful meditation. I pay attention to my ingredients and try to imagine how they interact together to produce my delicious and sometimes not so good meal. Cooking brings back so many lovely memories particularly if it is a yummy Nigerian dish. Combining cooking with some good music is the icing on the cake. I more energy and satisfaction not only from enjoying the meal but also from the process of cooking. Cooking now feels so good more than ever that I always look forward to preparing my next meal.
What new thing you have discovered about yourself during lockdown?
Till my next blog,
Adenike