Hello there,
Welcome back to my diary. I hope you are well and staying safe.
Although I do not have access to the laboratory to continue my experiments, my PhD continues! At the beginning of the lockdown, I had to identify activities I could carry out at home without needing access to the laboratories, the library, and other buildings in the university, and come up with a plan. My plan was to write-up on the experiments I had concluded before the lockdown and write some parts of my confirmation report. The Confirmation Process is the main formal assessment for research students to proceed from "probationary PhD student" status to the status of "PhD student". This process includes a written confirmation report and a viva examination. My plan has been going well and I now enjoy working from home.
In addition to catching the sun and the moon through my window, this is what I have been up to and some useful services: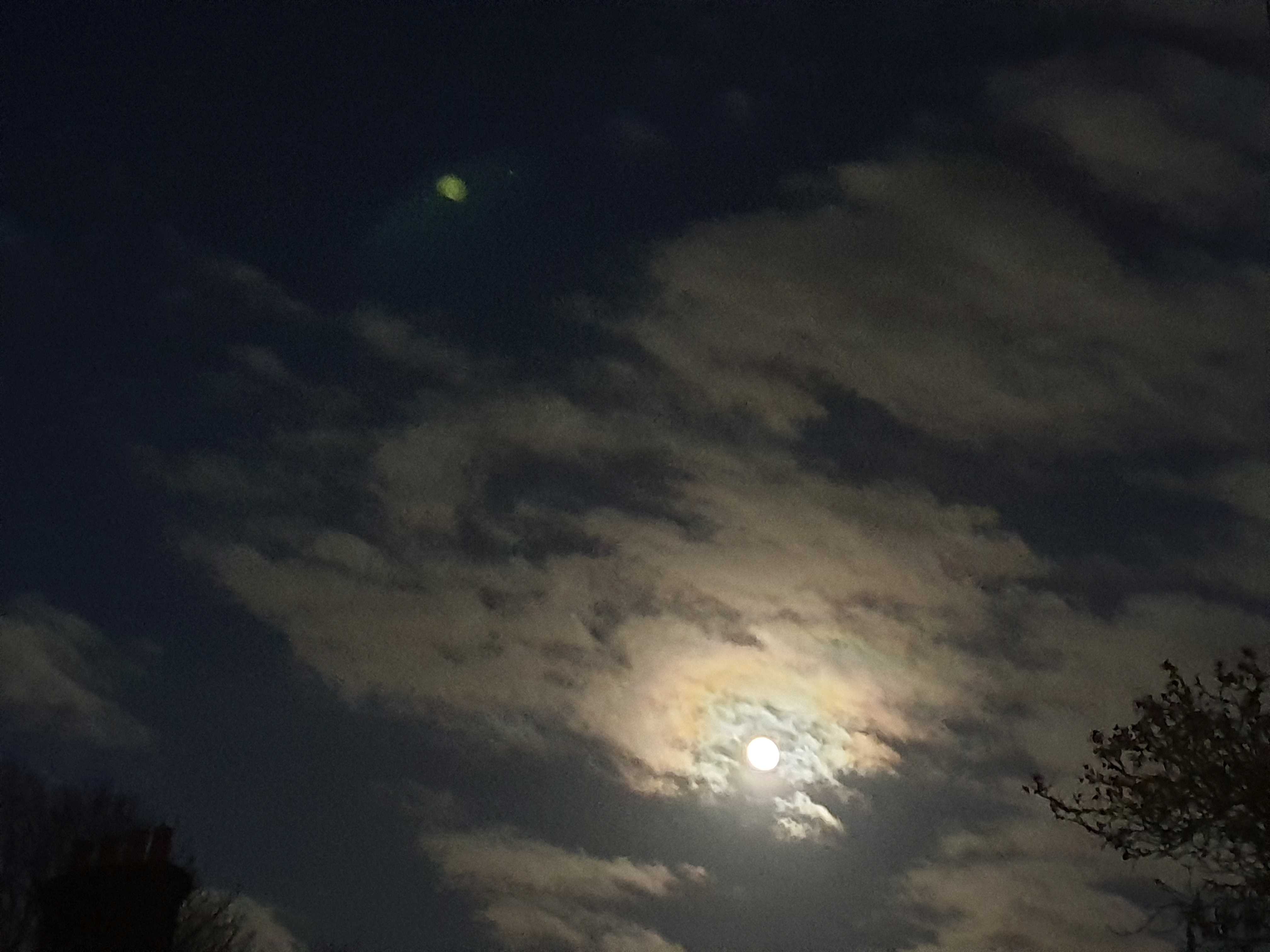 Routine
First, I developed a routine that keeps me active and productive. I get up, get dressed, have some food and focus on the things I have listed out from the previous night. I try to keep things simple by selecting two or three things I want to complete by the end of each day. I do not get up out of bed at the same time every day, but I try to follow my routine regardless of the time I wake up. So, my routine is the same but the time I do them isn't fixed. This makes my routine flexible and fun to stick to.
Webinars and online training
I join in on subject-specific training and webinars from related organisations such as the Institute of Food Science and Technology (IFST), The Nutrition Society, British Nutrition Foundation as well as other webinars and training on general topics for professional and career development, engagement and impact.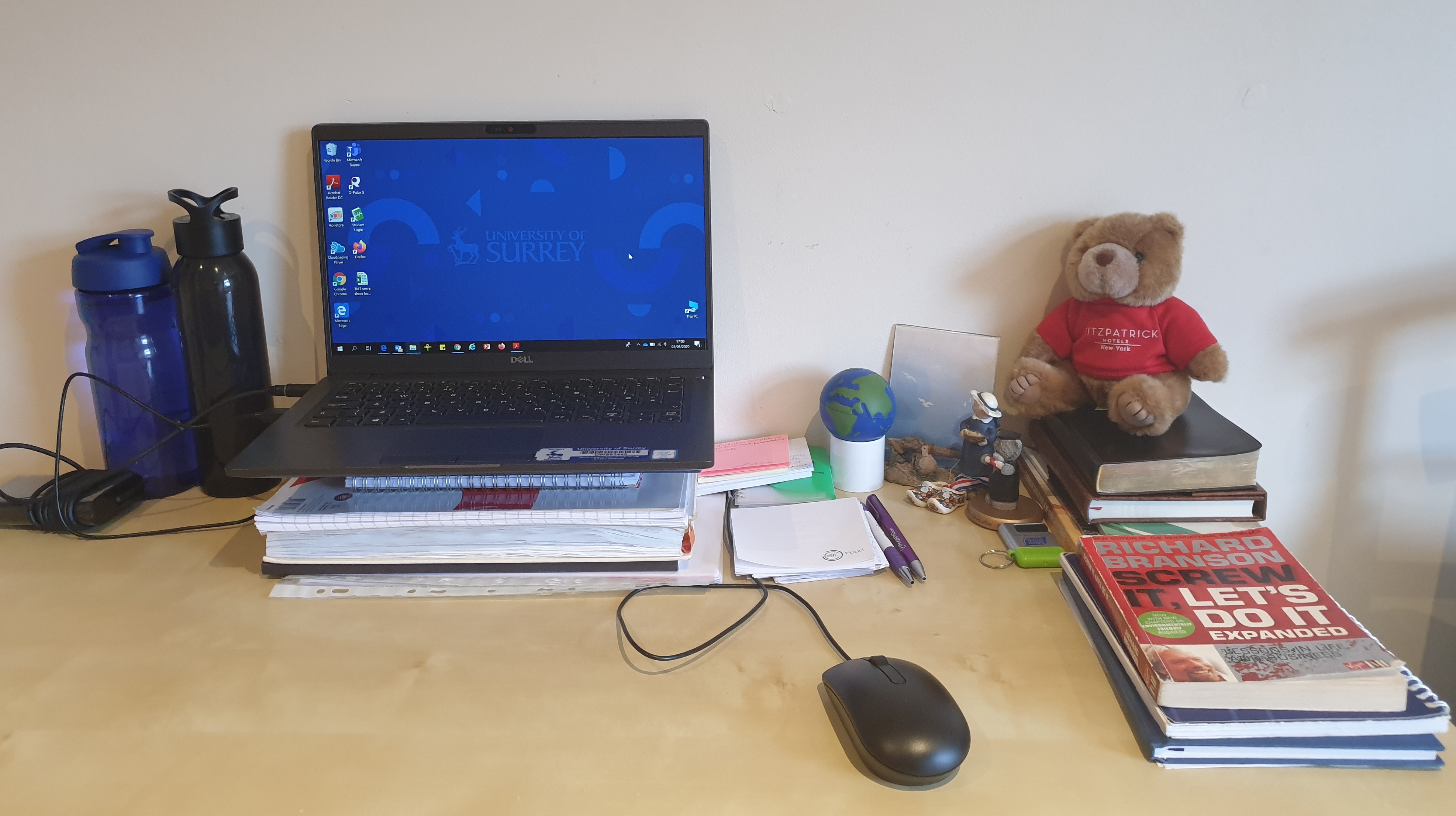 Doctoral College
The Doctoral College offers various opportunities that help focusing, mental health, and help to look after the PGR community. These opportunities include:
• The Postgraduate Researcher Mentoring allows PGRs to sign up to be mentored or to be a mentor. First-year PGRs are connected with other PGRs further on in their research. This helps to foster the PGR community.
• The Focus Zone – virtual time management sessions – is a structured time management session designed to give PGRs space and motivation to tick off some tasks on the to-do list. The aim is to join the session with a list of specific tasks and commit to completing them during this time.
• Researcher Development Programme (RDP) workshops. The RDP team deliver different workshops, covering a wide range of themes from analytical skills, research funding, impact and engagement to research project management and writing skills. These workshops are held online via Zoom.
• One-to-one coaching and advice. The RDP team also offers one-to-one virtual appointments to meet with an experienced member of the team to get the advice or support needed.
Support Services
There are other support services for help and advice on physical/emotional health and wellbeing provided by the University and other organisations:
University of Surrey Health and Wellbeing: https://www.surrey.ac.uk/student-support/health-and-wellbeing
Samaritans: https://www.samaritans.org/
Big White Wall: https://www.bigwhitewall.com/
Campaign Against Living Miserably (CALM): https://www.thecalmzone.net/
Also, there is a dedicated website regularly updated by the university that provides the latest information and advice regarding Covid-19 pandemic: https://www.surrey.ac.uk/coronavirus
Keep well and stay safe,
Adenike