Hello there,
Welcome back to my diary. I hope you are well and staying safe out there.
It has been about two months since the lockdown with virtual meetings and events becoming the new normal. The university organised a webinar for applicants and prospective students from Nigeria and Ghana on the 12th of May, 2020. It was an opportunity for applicants and prospective students from both countries to meet with the international team, and I joined the webinar to share my student experience and answer questions. It was an evening session, the setting was calm, relaxed and informal.
First, there was a short presentation that provided insights into the locations of the university campus (Stag Hill and Manor park), university accommodation, the academic faculties, schools, and departments, careers and employability support offered by the university. Then, we discussed the Surrey Ghana and Nigeria Masters Scholarship 2020 as well as other support services which are available for students – applicants and current students. After the presentation, applicants and prospective students asked questions and the rest of the evening was interactive. I had the opportunity to share my experiences about accommodation, campus life, my transition to working from home and online learning, among others.
Questions surrounding a wide range of topics such as the impact of the COVID 19 pandemic on the application process, visa application, placements, finance, student jobs, made the discussion rich and interesting. However, a highlight of the evening was when I was sharing my experience with African food and grocery shopping in Guildford. You should have seen the way I brightened up the virtual room talking about the different African dishes I prepare and how I source for my food ingredients. 😁 We did not argue about the Nigerian and Ghanaian Jollof rice though, we wanted it to be a friendly session – no arguments. 😆 It was fascinating that food was an agenda item of the evening and I enjoyed talking about how I create my African experience in Guildford.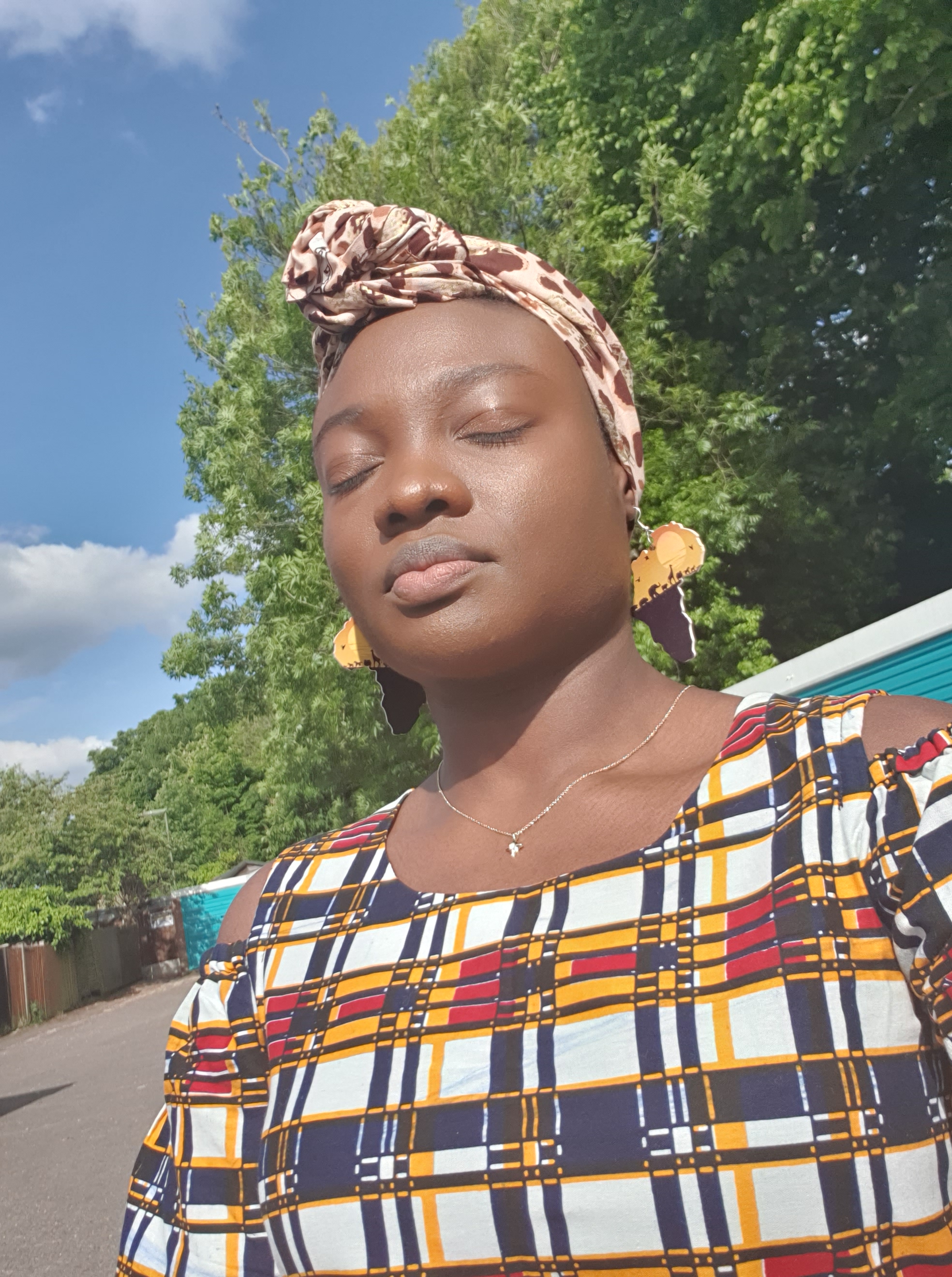 Since it was a virtual event and we could not have a group photograph after the event. I decided to represent both countries by dressing up in fabrics from Nigeria and Ghana. Can you guess which fabric is Nigerian and which is Ghanaian?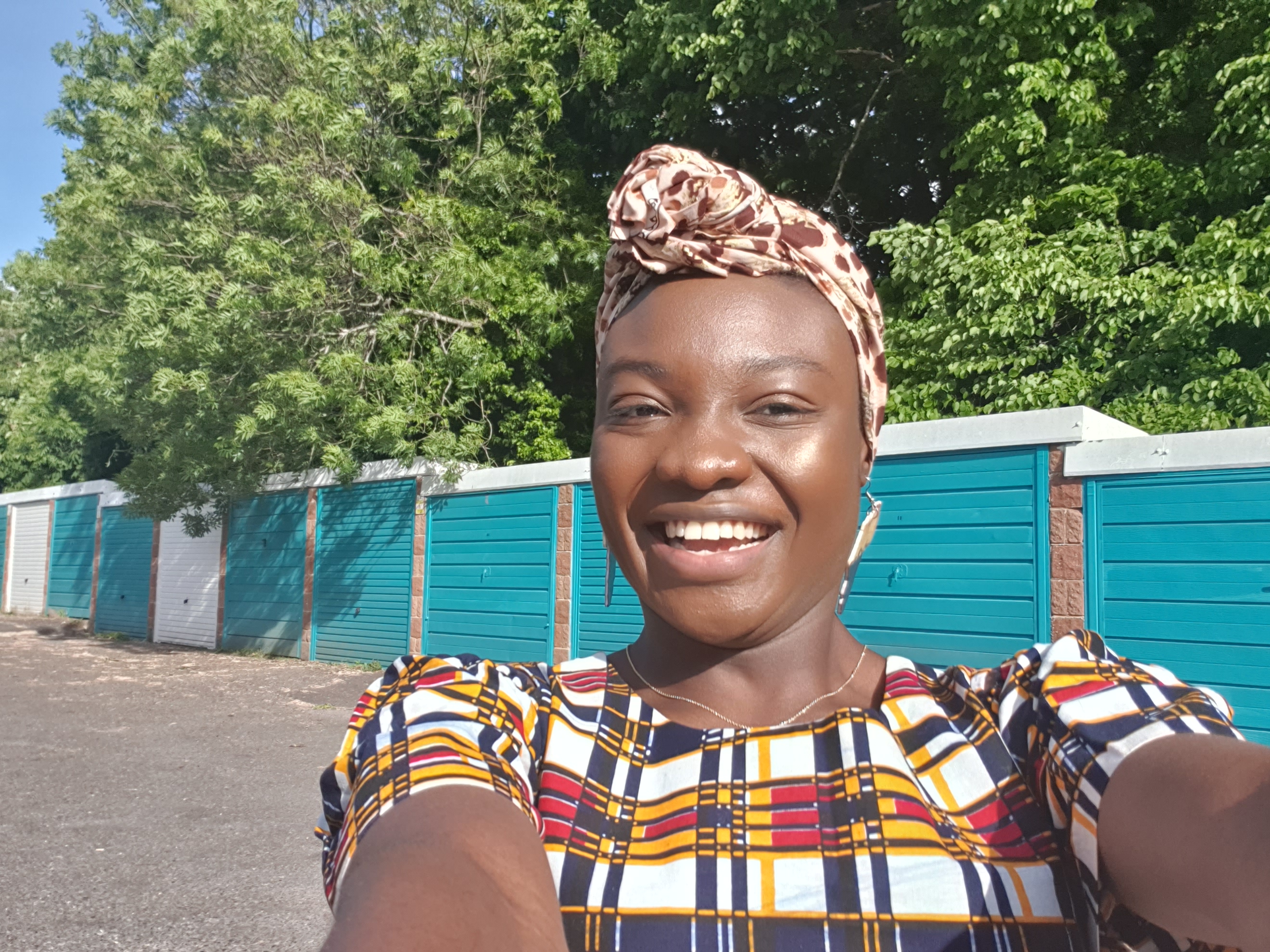 Ese pupo, Na gode, Daalu, Medaase – Thank you!

Adenike