Hi there!
Welcome back to my diary. I hope you are well.
It is that time of the year again when one academic year gradually rounds off giving way for another to begin. Current students look forward to taking a break to replenish and prepare for the new academic year while new students are preparing for a fresh start either as an undergraduate or a postgraduate student.
Moving to a new environment could be an exciting experience for some while for others, it could be a massive stress. I found moving interesting when I was coming to Surrey, as I was eager to begin my research. However, there could be daunting moments with so many questions and uncertainties about a lot of things such as:
Accommodation: How do I find my accommodation – what options do I have?
Feeding: How will I source for groceries and food?
Location: What does the environment look like?
Commuting: How do I find my way around the university and the town?
Packing: What do I need to prepare for? What should I pack?
Weather: How about the weather – what does it look like? How will I adjust to the weather?
The community: What does the community look like? How will I make new friends?
Opportunities: What development opportunities are available for me? Will I get placements and internships?
Finance: How about finances, student jobs, and budgeting?
Therefore, I feel this is a good time to discuss these questions, providing insights that could help to prepare you for your coming to Surrey. I will start this series with more information about accommodation, in my next blog. Steve the stag looks forward to welcoming you to the University. 😁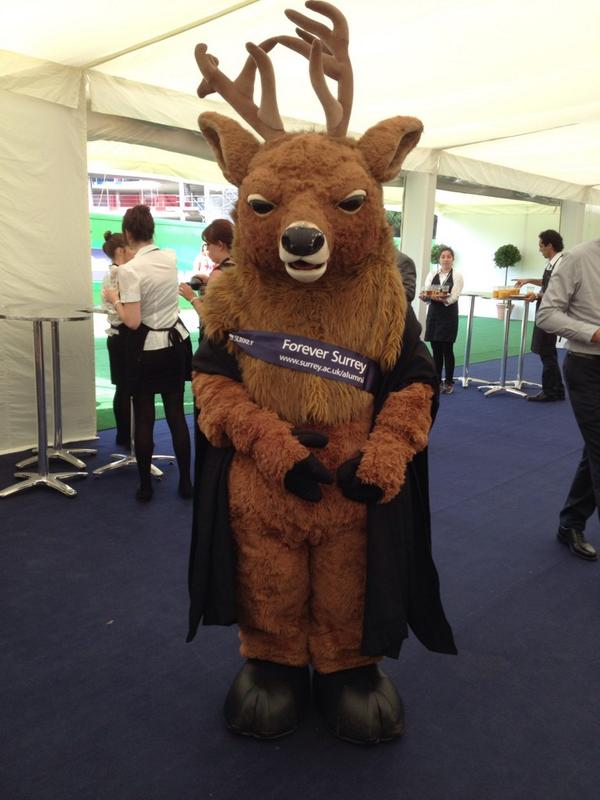 In the meantime, ask me anything you will like to know about studying at the University of Surrey. Kindly drop your comments and feel free to send me an email at nigeria@surrey.ac.uk
Till my next blog,
Adenike