Hello everybody!!! Happy new month to you all. I hope this month present us all with greater opportunities for growth and development. We are few weeks into spring over here in the UK and the weather is becoming more lovely daily. Characterised by lovely flowers all over the street and the warmth emanating from the bright sun, you can't just help but noticed the beauty that surrounds you. Well, maybe in subsequent blogpost you will get to read about more my spring experience in the UK. This blog post is dedicated to the international student ambassador team at the University of Surrey.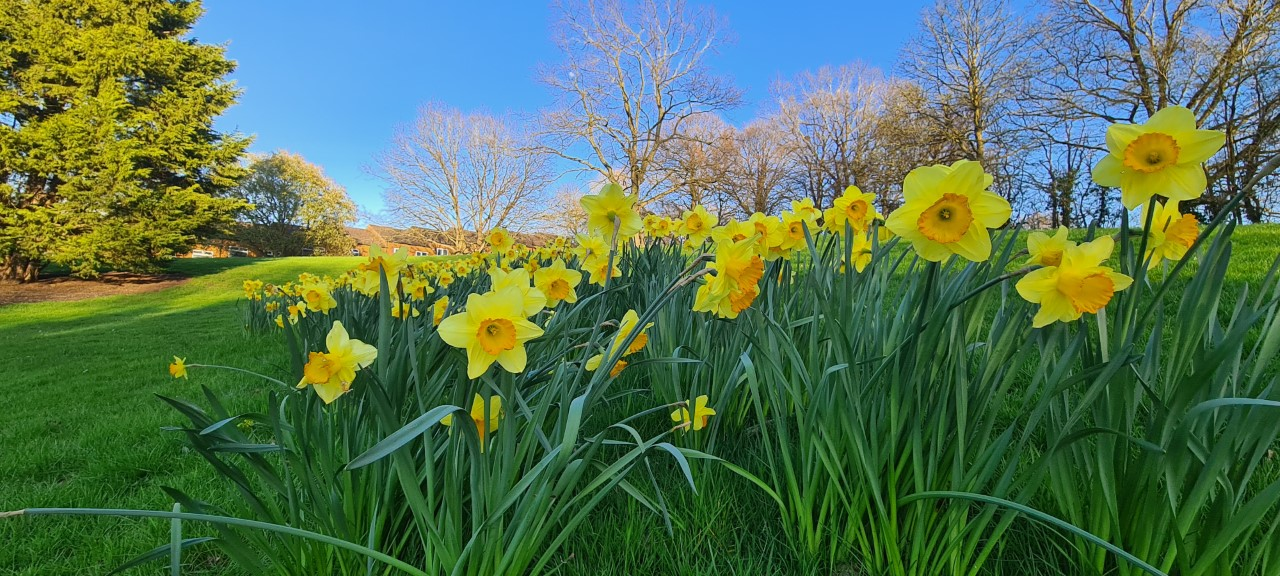 As a Nigerian student studying at the University of Surrey, I am privileged to be part of a diverse community of international students from across the globe. Our presence here not only enriches the academic experience for everyone but also brings a unique perspective to the campus culture. The mix of culture and the tolerance for diversity and inclusiveness are facilitated by various stakeholders of the University which include a team of International Student Ambassadors. Through various support programmes both on campus and off-campus, the International Student Ambassador have helped to maintain the unique and diverse culture of the University.
My first point of contact with the International Student Ambassador (ISA) team is as far back as the beginning of my admission process into the University. I could remember the guidance they provided in helping me secure an unconditional admission offer needed for my Scholarship application. I was to write IELTS to meet the University's English language requirement, but I had limited time and resources to do that. So, I received a suggestion (through a WhatsApp group created by the Nigerian team for offer holders of the University) that I could use a minimum of C6 in WAEC which is equally acceptable as an alternative to the English language requirement. I uploaded my results, and my offer was subsequently changed from conditional to unconditional which ultimately contributed to success in my scholarship application.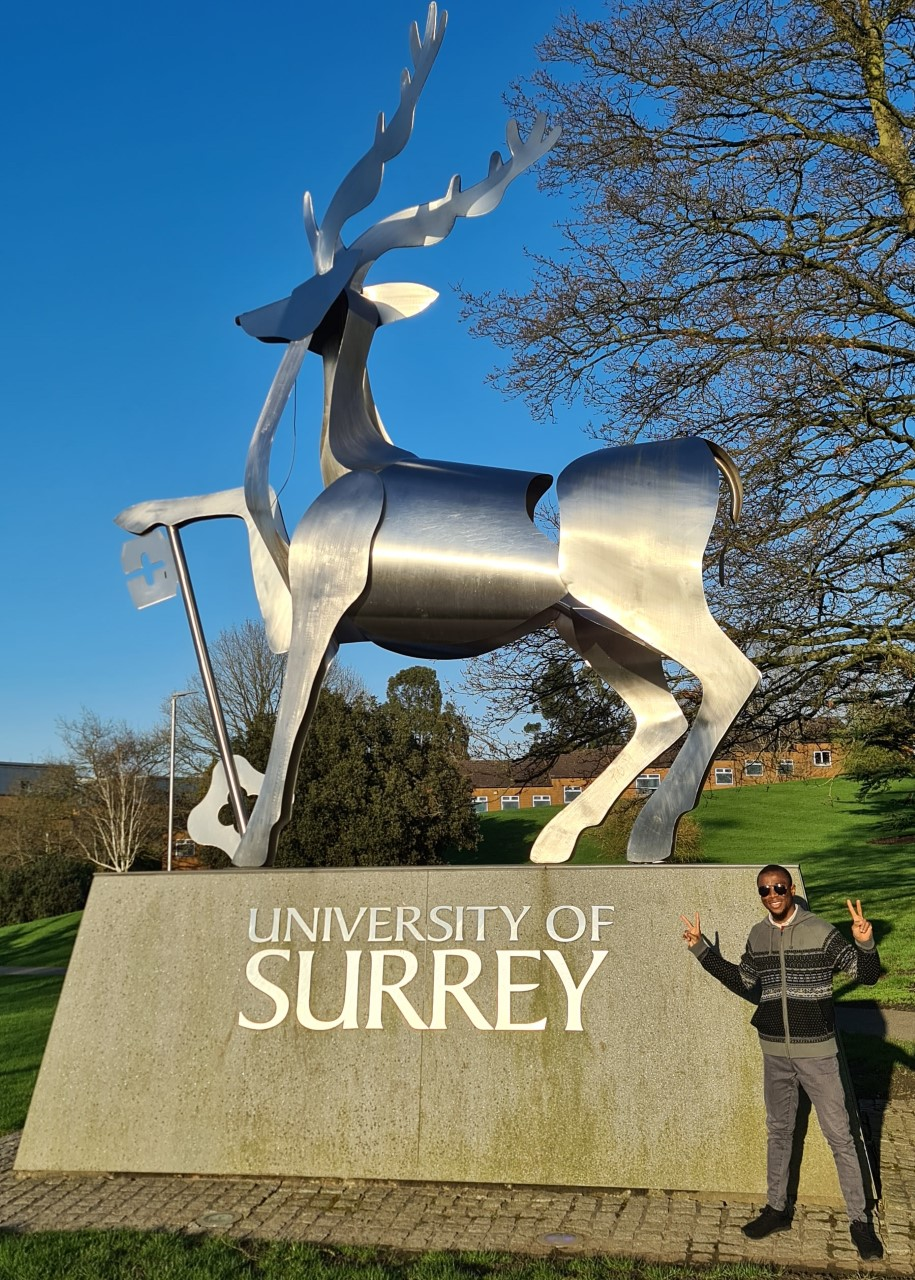 An extension of the support received from the ISA team before coming to the UK was the follow-up, they gave to my CAS application which helped expedite its approval for my VISA application. The ISA also organised both virtual and in-person pre-departure orientations for offer holders of the University of Surrey in Nigeria. Through these orientations, I was enlightened about what to expect upon my arrival in the UK which ultimately helped to reduce cultural shocks. I also benefited from the ISA's meet and greet and airport pick-up support for international students. As a Nigerian coming to the UK for the first time, the headache of having to navigate my way to campus and my accommodation was taken off by the ISA's pick-up team. In my first weeks on campus, I also received support from the ISA team through welcome fairs, campus tours, as well as receiving answers to both academic and non-academic enquires.
The aforementioned are just a few of the supports ISAs provide to students and which have also subsequently informed my decision to join the team and contribute back to students' support. Since joining ISA team last year, I have participated in a series of programmes that have contributed to helping create a sense of community, belongingness and enabling environment for international students at the University of Surrey. I have facilitated campus tours for students and prospective students at the university from diverse backgrounds. I have also helped provide supports for prospective students of University of Surrey from Nigeria in terms of sharing my experiences here as well as responding to enquiries about the admission processes. Personally, I have met both students and members of staffs and management of the University from diverse culture and I have made valuable friends among them. Ultimately, being an international student ambassador has helped me improve on my communication and leadership skills as well as my ability to work in a team of people from very diverse backgrounds.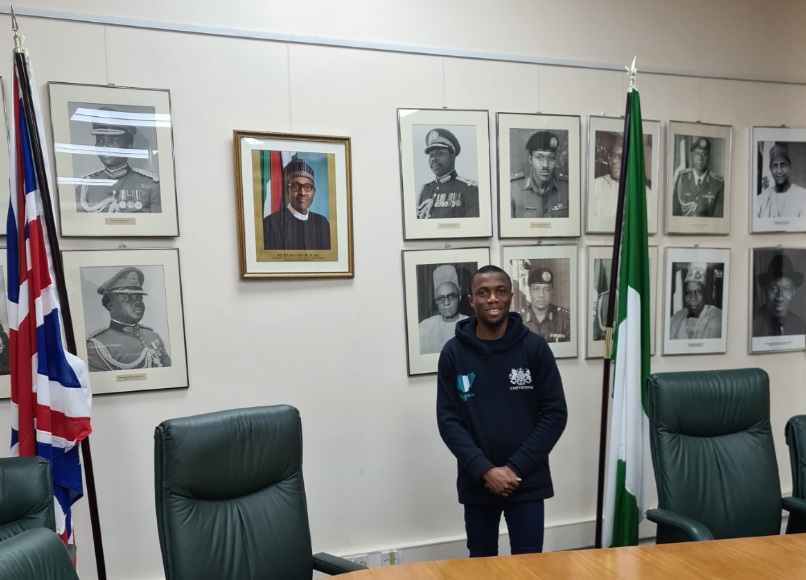 As a Chevening scholar, and a Nigerian International Student Ambassador at the University of Surrey, I am proud to note that I have honourably represent my country and have contributed to making the University's experience a welcoming and inclusive environment for international students. I also look forward to contributing more. To my readers, I hope I have enlightened you more about the International Student Ambassador support programmes at the University of Surrey. Do feel free to reach out to learn more. Until my next blogpost, stay calm, keep learning, and keep experiencing more.
Cheers!!!