Hi everyone,
It's the start of the brand new week and what better way to chase away those Monday blues than to admire the lovely Christmas lights that have begun lighting up all around London since early November! A lot of people tell me that I'm overexcited for Christmas and I always take that as a good thing. Have got my own Christmas lights up on my window even before Oxford Street lighted up theirs on 7th November! It's something to look forward to anyway and it always brings up an extra cheer!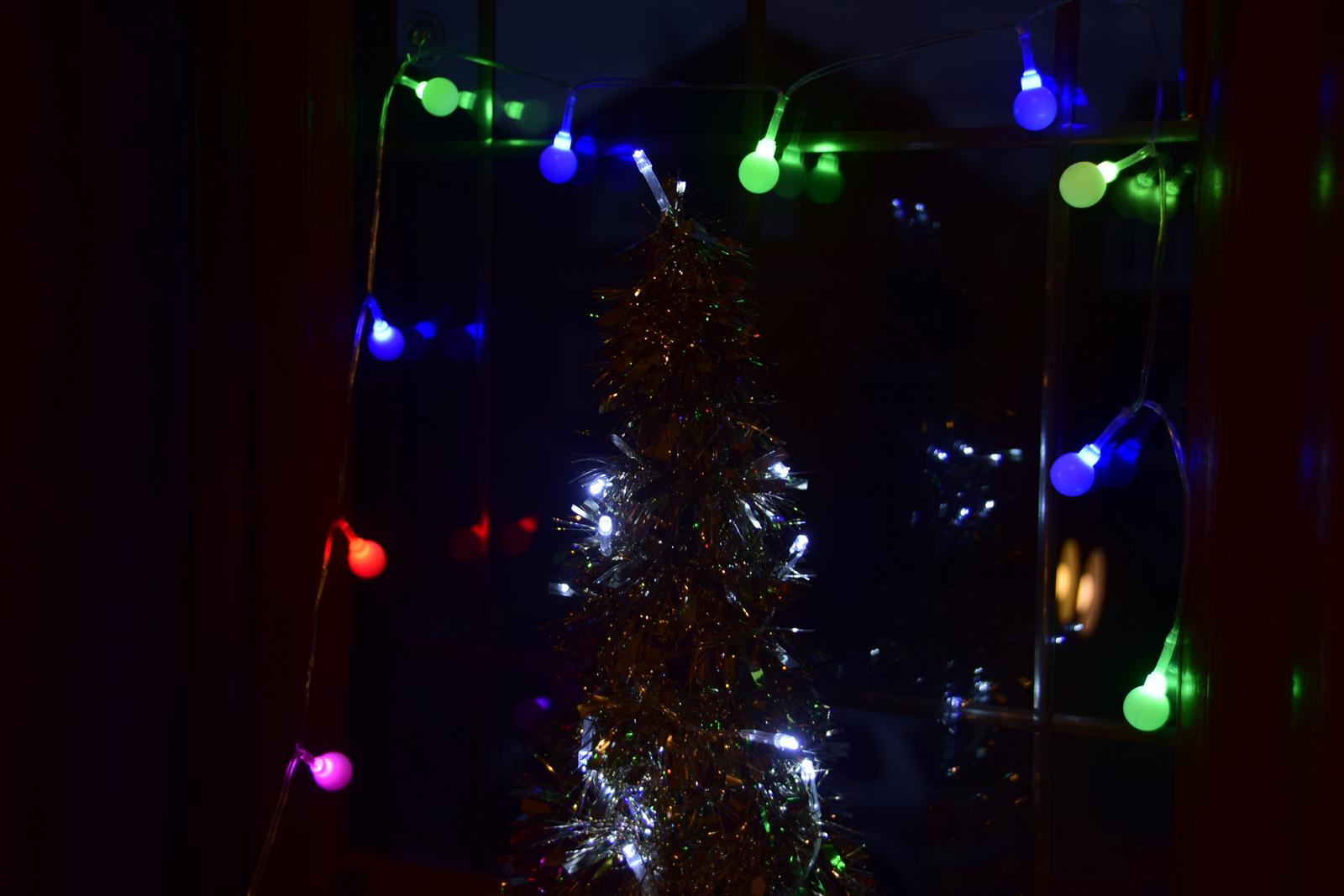 Here's a little sneak peek of my 2017 Christmas lights! Even though I've retained the tree, you'll realise that 2017's is quite different from 2016, which was featured in my inaugural post last year: November and the New Guy
Where has all the time gone?
—–
Let's get to the actual Christmas lights then!
First up, Oxford Street!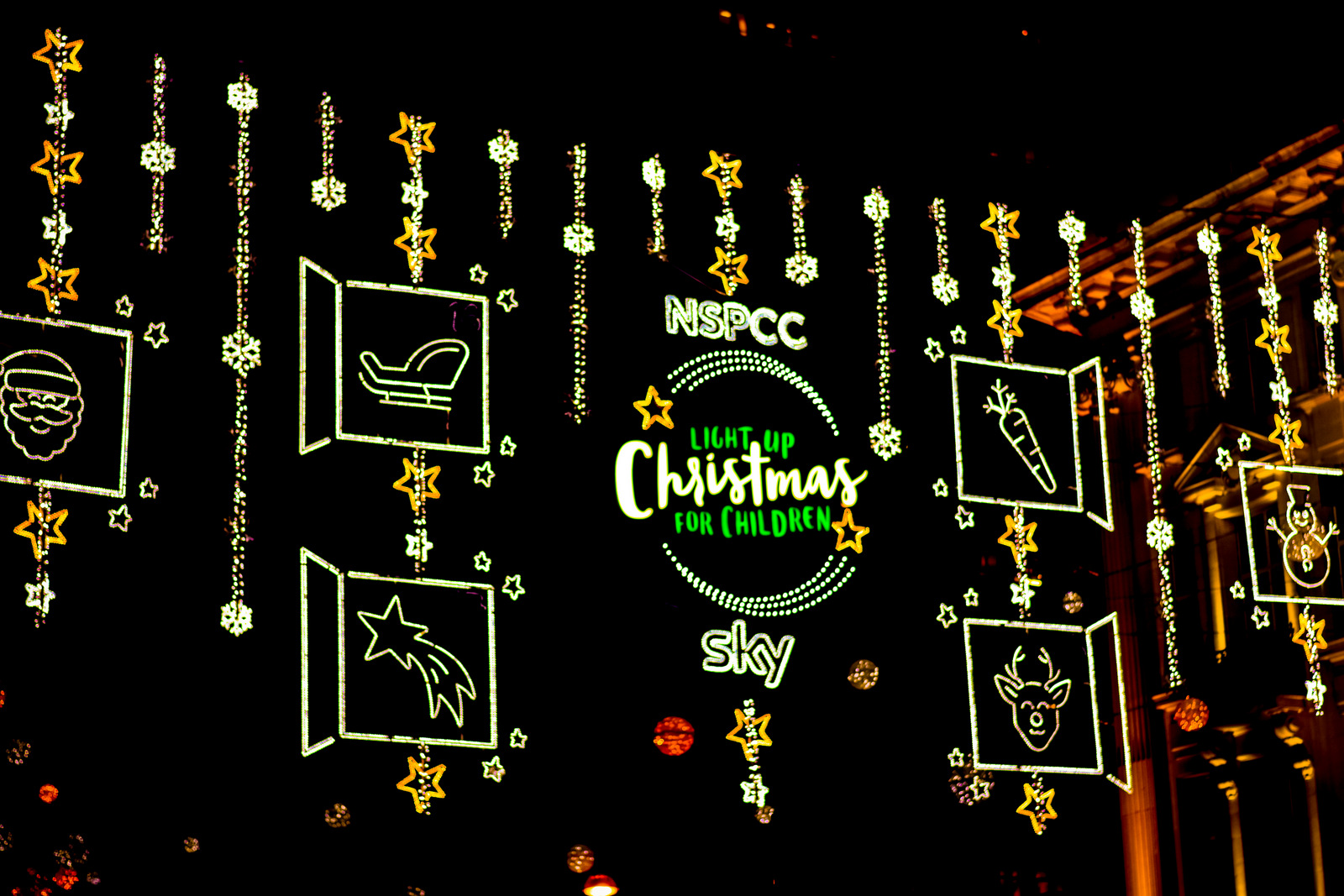 They've retained the glowing balls but the white stars and blue NSPCC tag have switched to a more traditional Christmas green theme this year. The squares are part of an Advent calendar theme that goes all the way till 25th.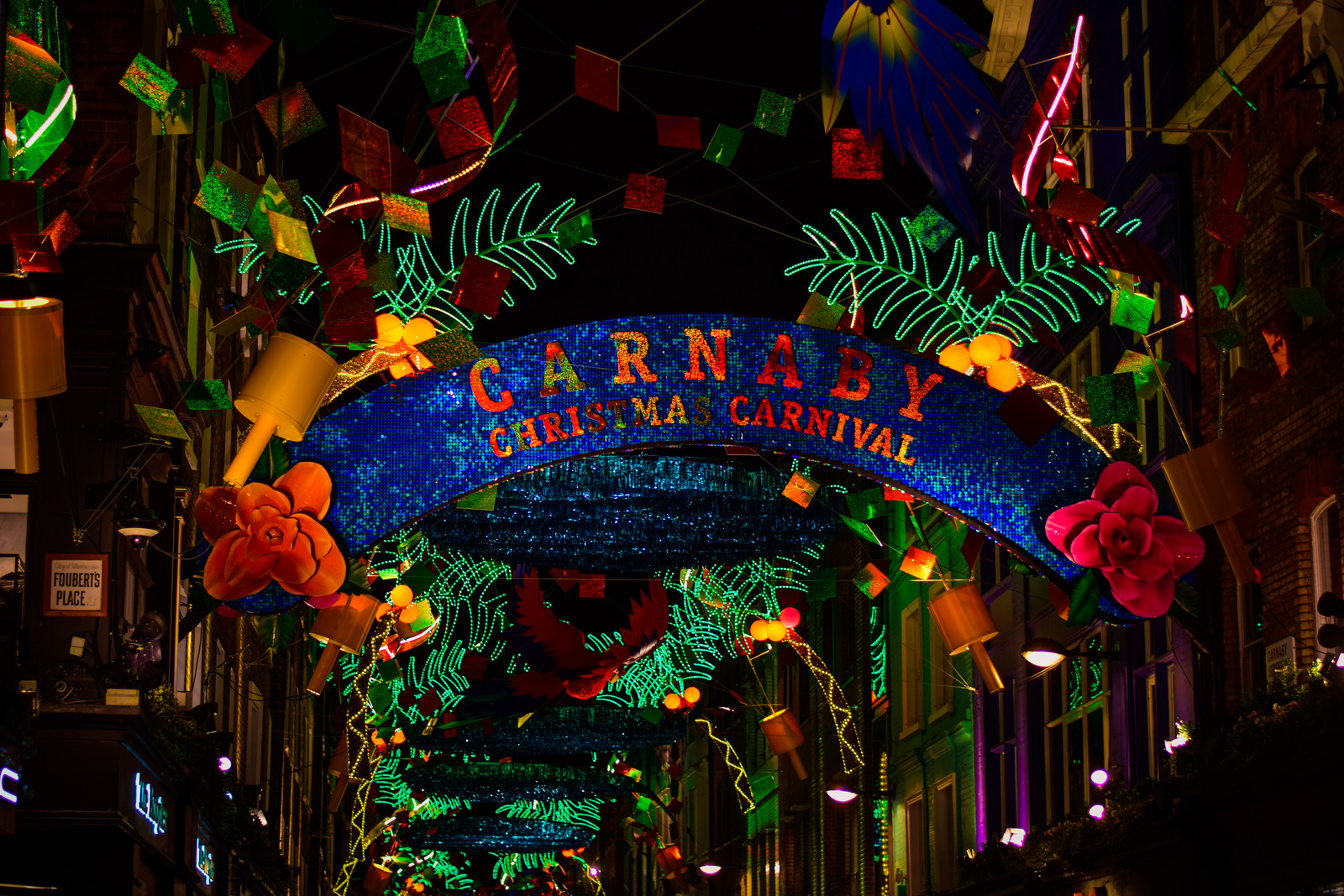 Carnaby Street has undergone a massive transformation! The tropical/carnival theme of this year is a stark contrast from the pink/red Love, Peace and Joy theme from last year.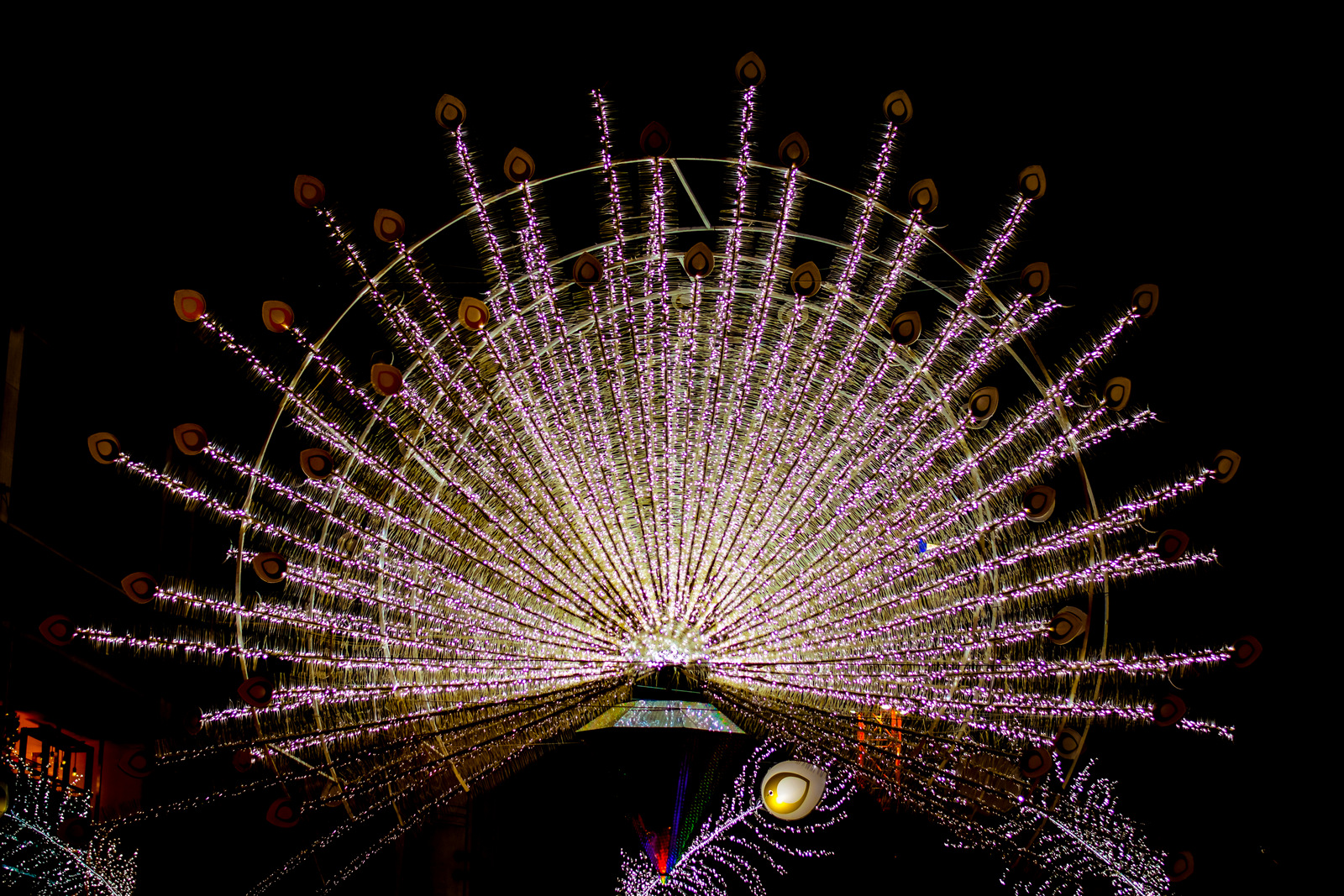 New Bond Street doesn't look like it's changed much at all, sticking to the same "peacock" lights. The colours look a little different this year because I ensured not to "over-expose" the lighting.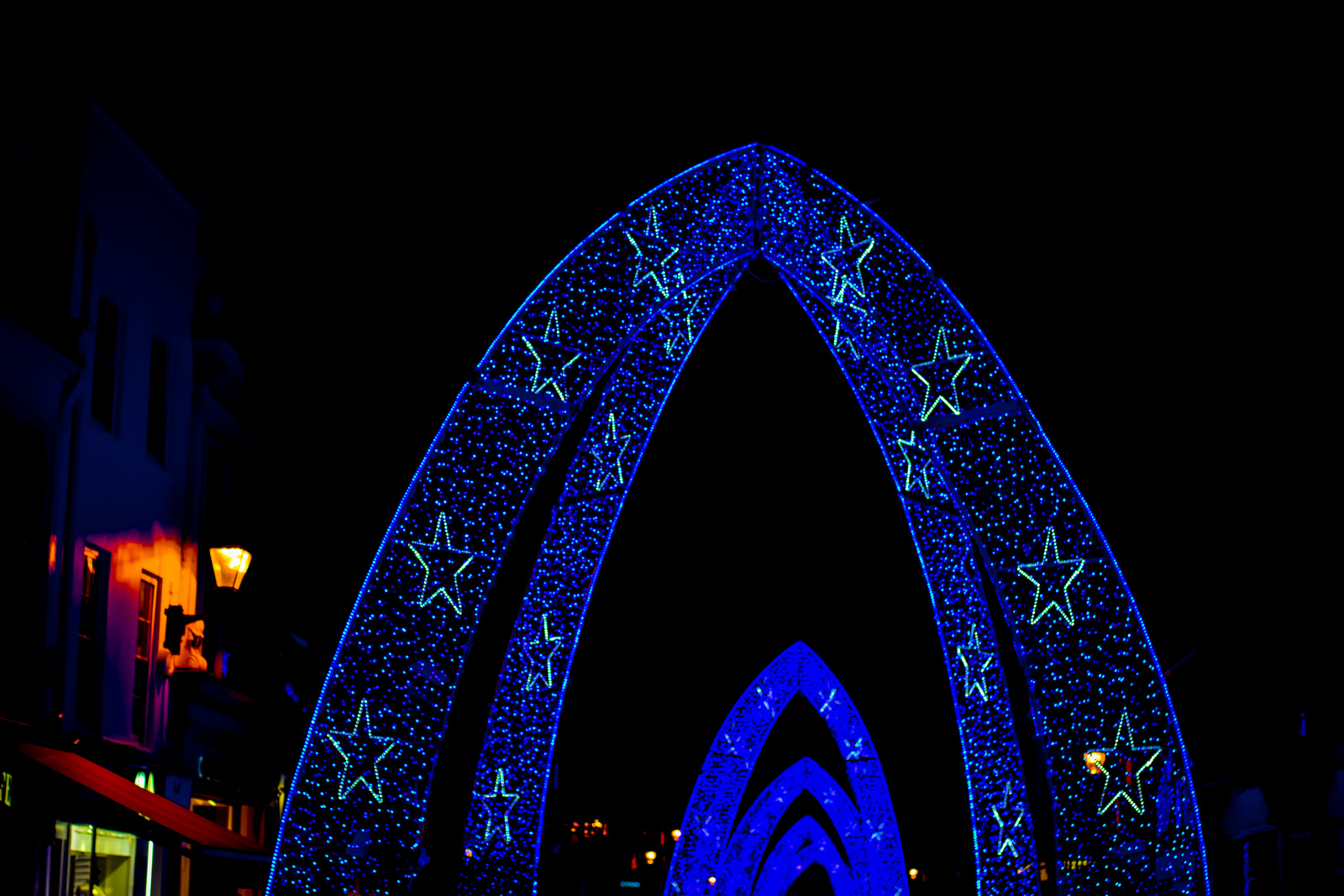 Another that hasn't really changed since 2015 is the South Molton Street lights. The arcs still look nice in the blue lights though!
The next set of Christmas lights were taken on a different day but I've decided to just put them together anyway.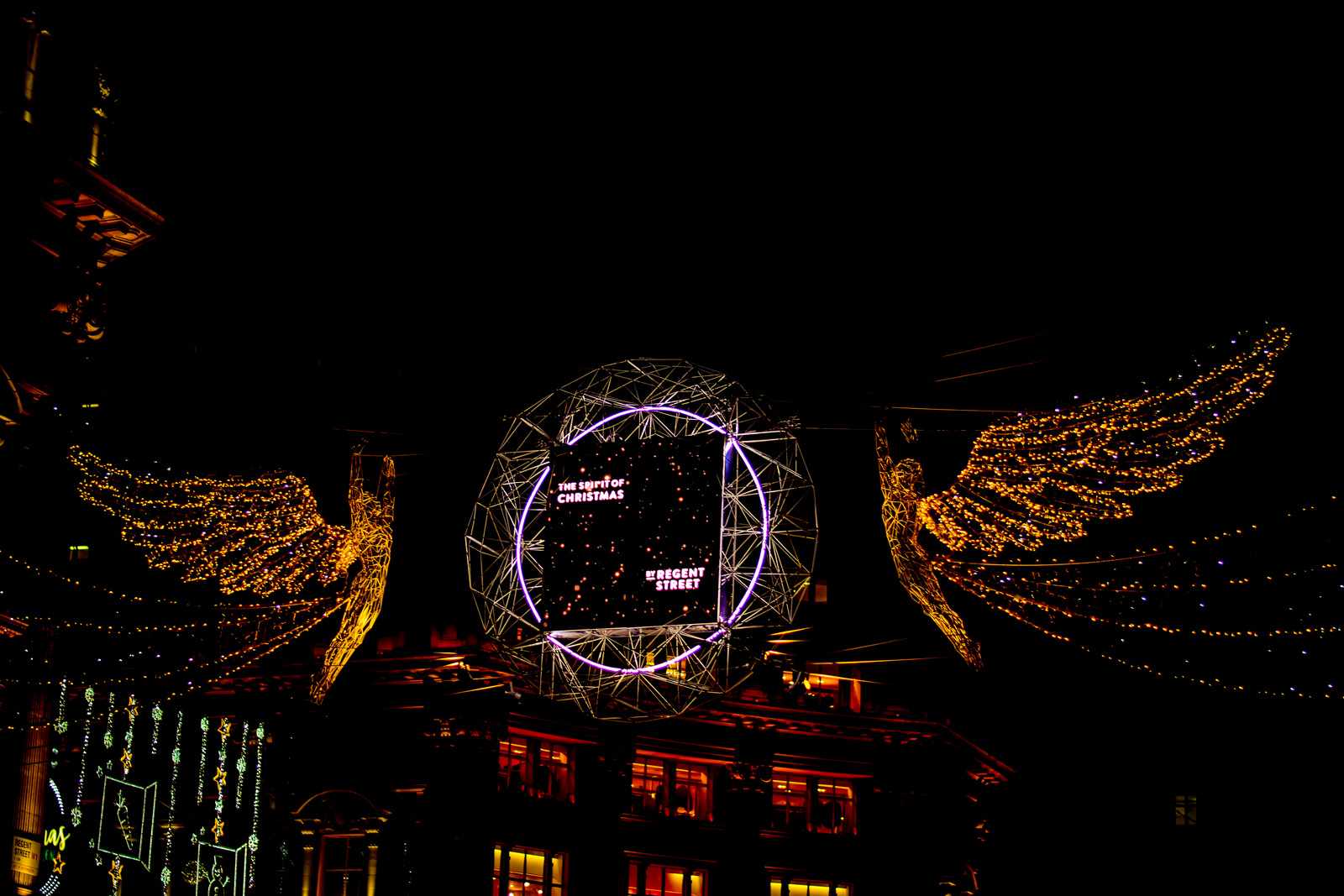 Regent Street's lights haven't changed from last year except for the animation that's hanging in between the angels. This was taken just outside Oxford Circus station between the intersection of Regent Street and Oxford Street (you can kind of see the Oxford Street lights on the bottom left).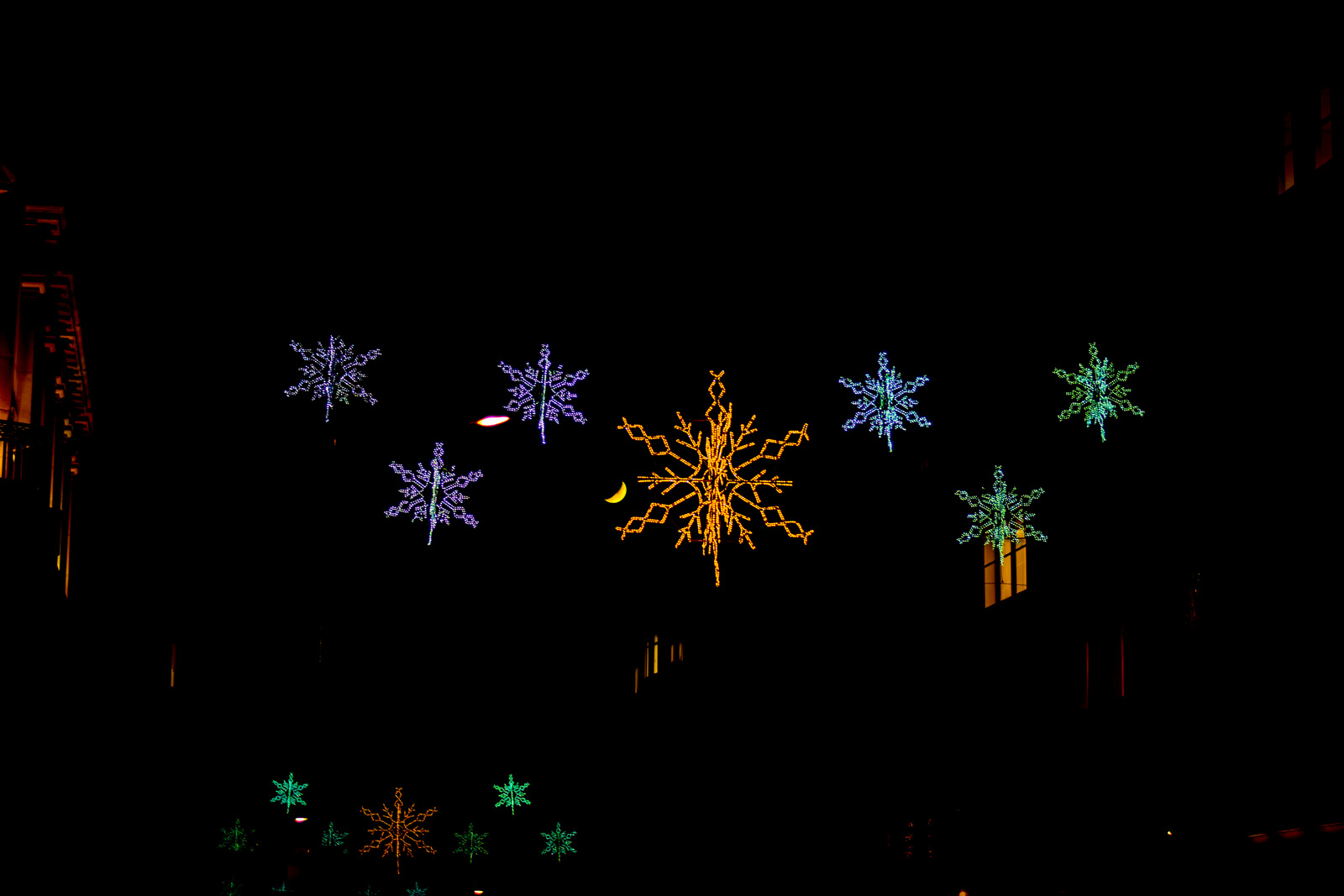 If you walk down Regent Street towards Picadilly Circus, you'll walk past a quiet little street called Conduit Street, which has a snowflake theme comprising of the gold/white/green colour scheme. What's also interesting in this photo is the crescent moon that you might have noticed, beside the largest golden snowflake.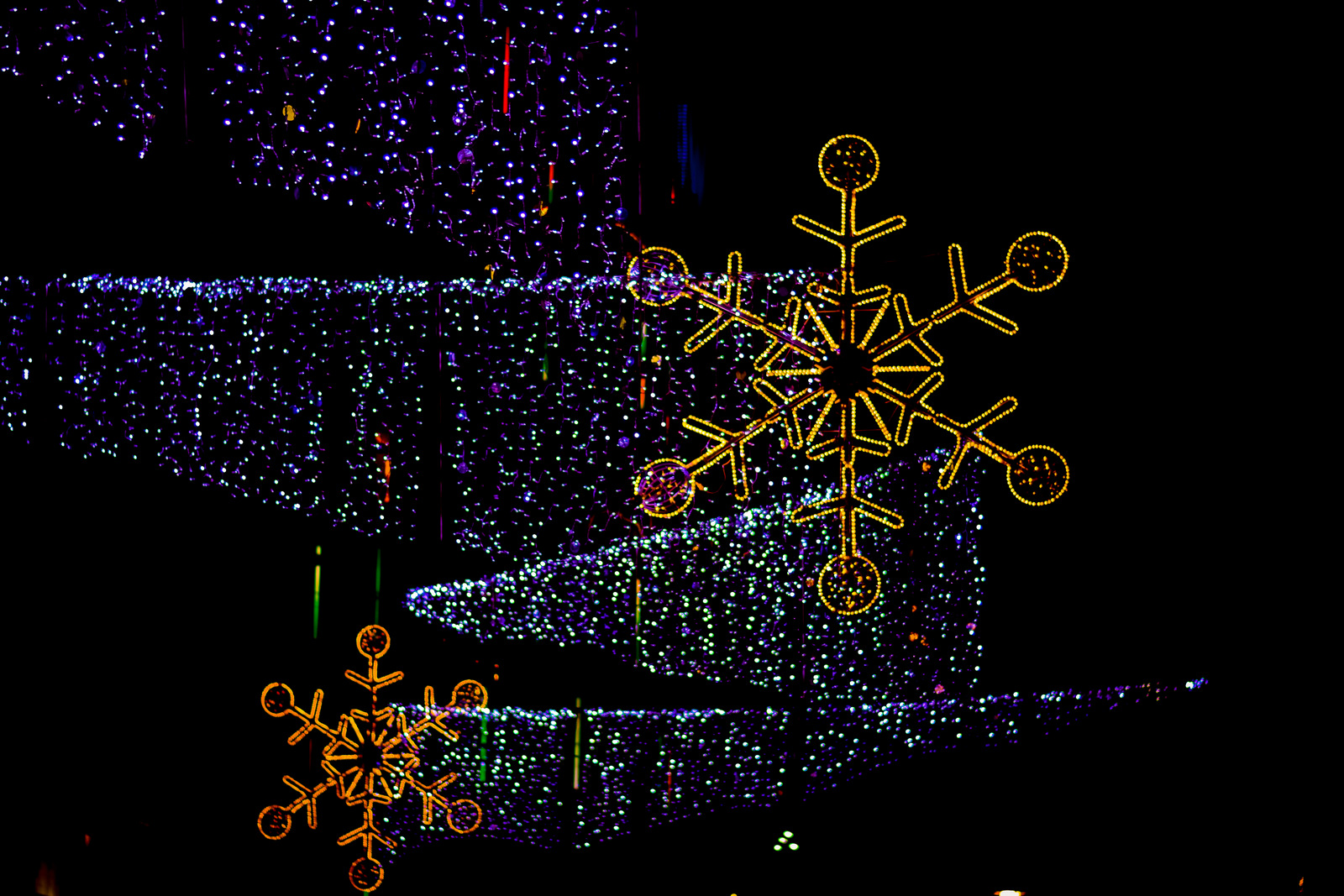 Here's another one that's a revisit of my photos from last year, along Coventry Street.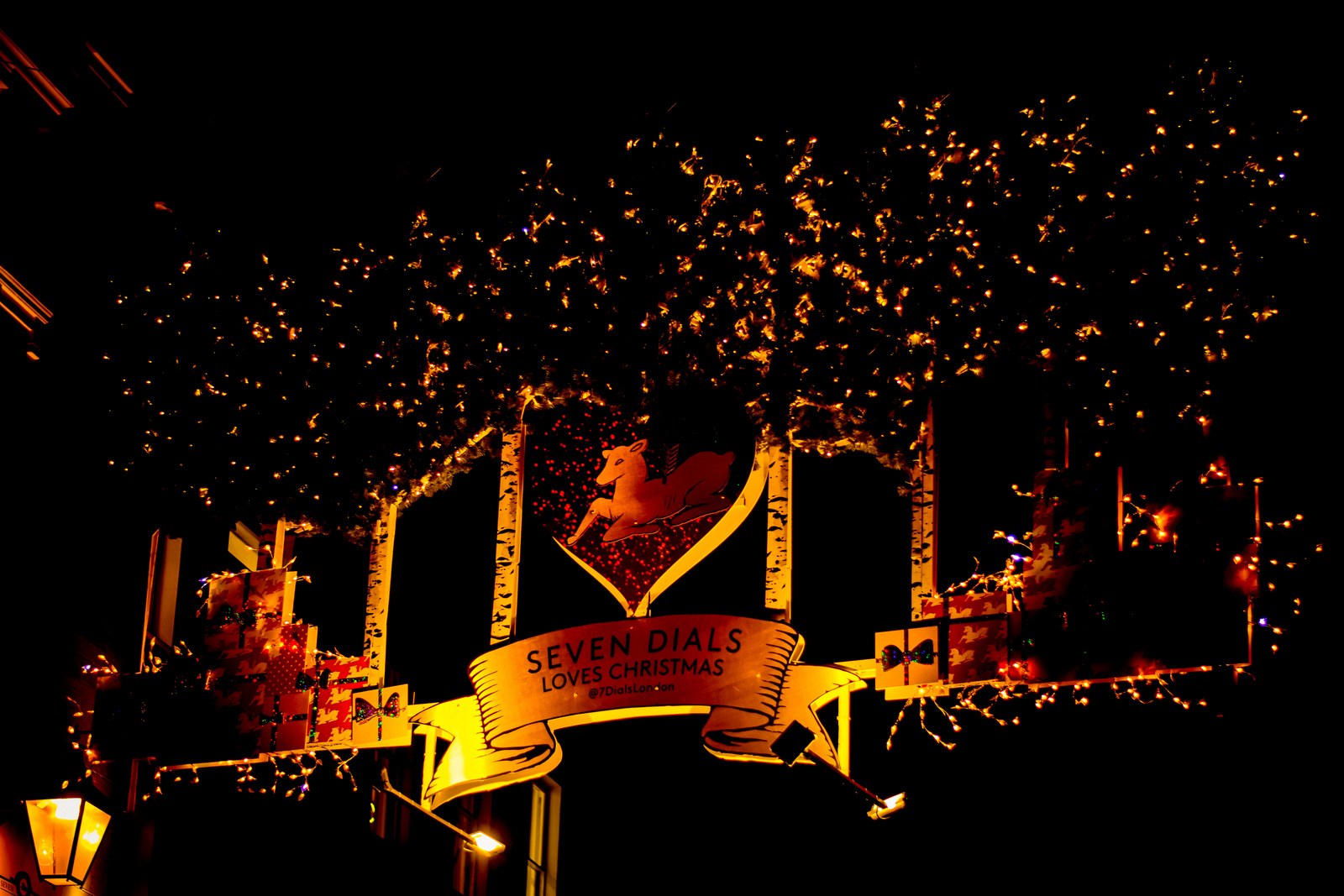 Seven Dials also has their own Christmas theme, which has a reindeer as its centrepiece.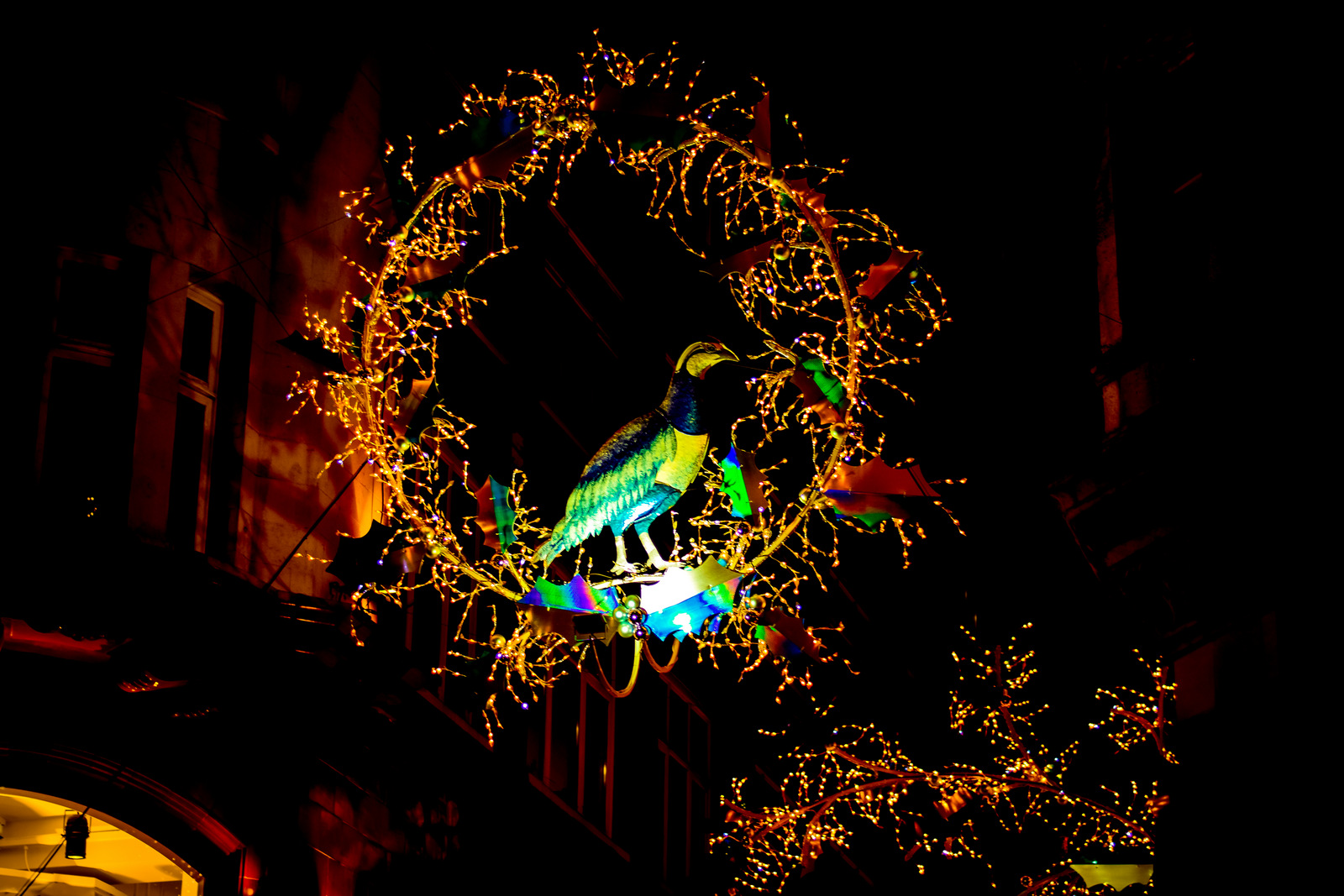 From Seven Dials to Covent Garden, you'll walk past Slingsby Place, where you'll find a very interesting wreath with a large bird stood on it.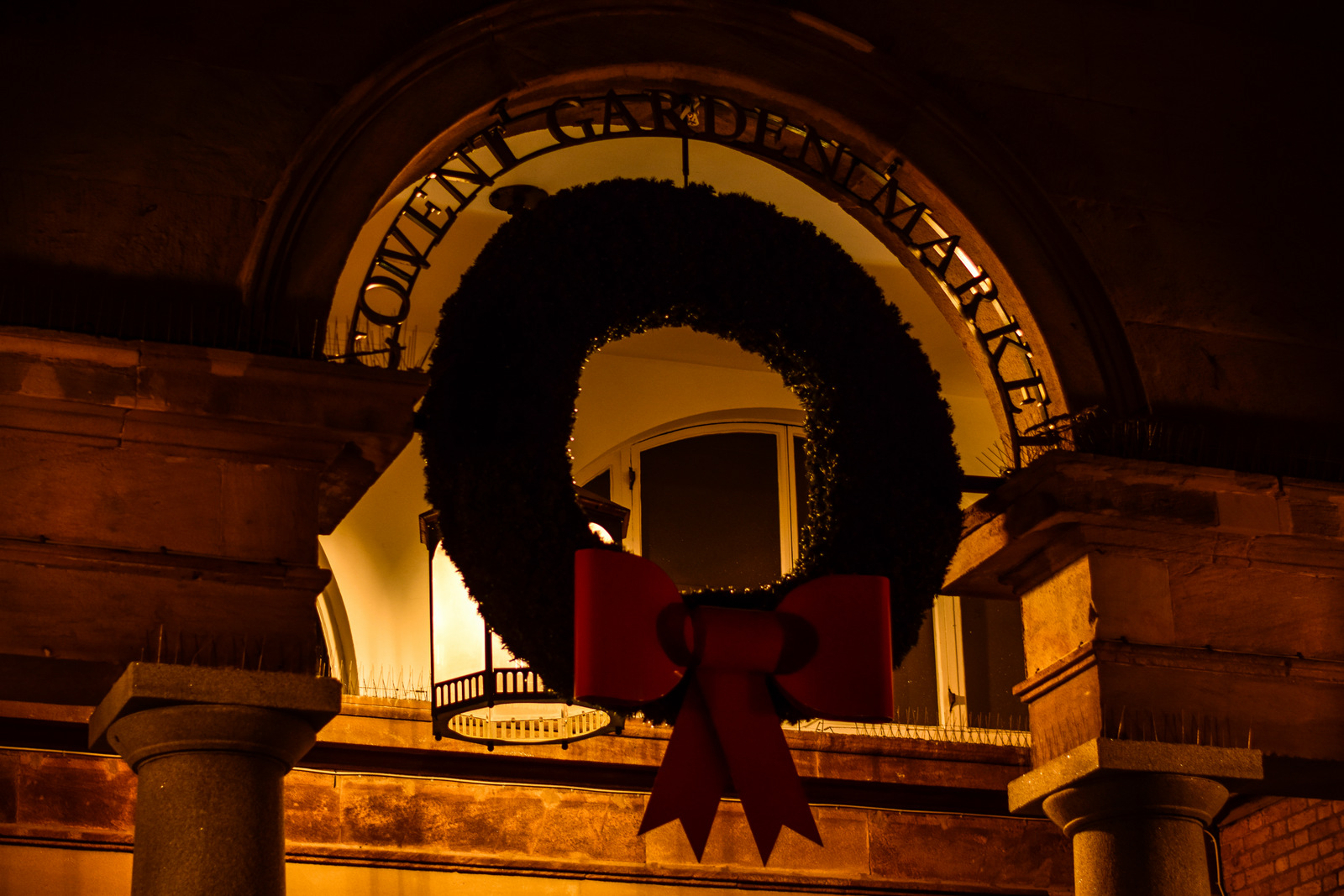 Covent Garden Market has the usual giant wreath hanging from it, as well as the dressed-up reindeer!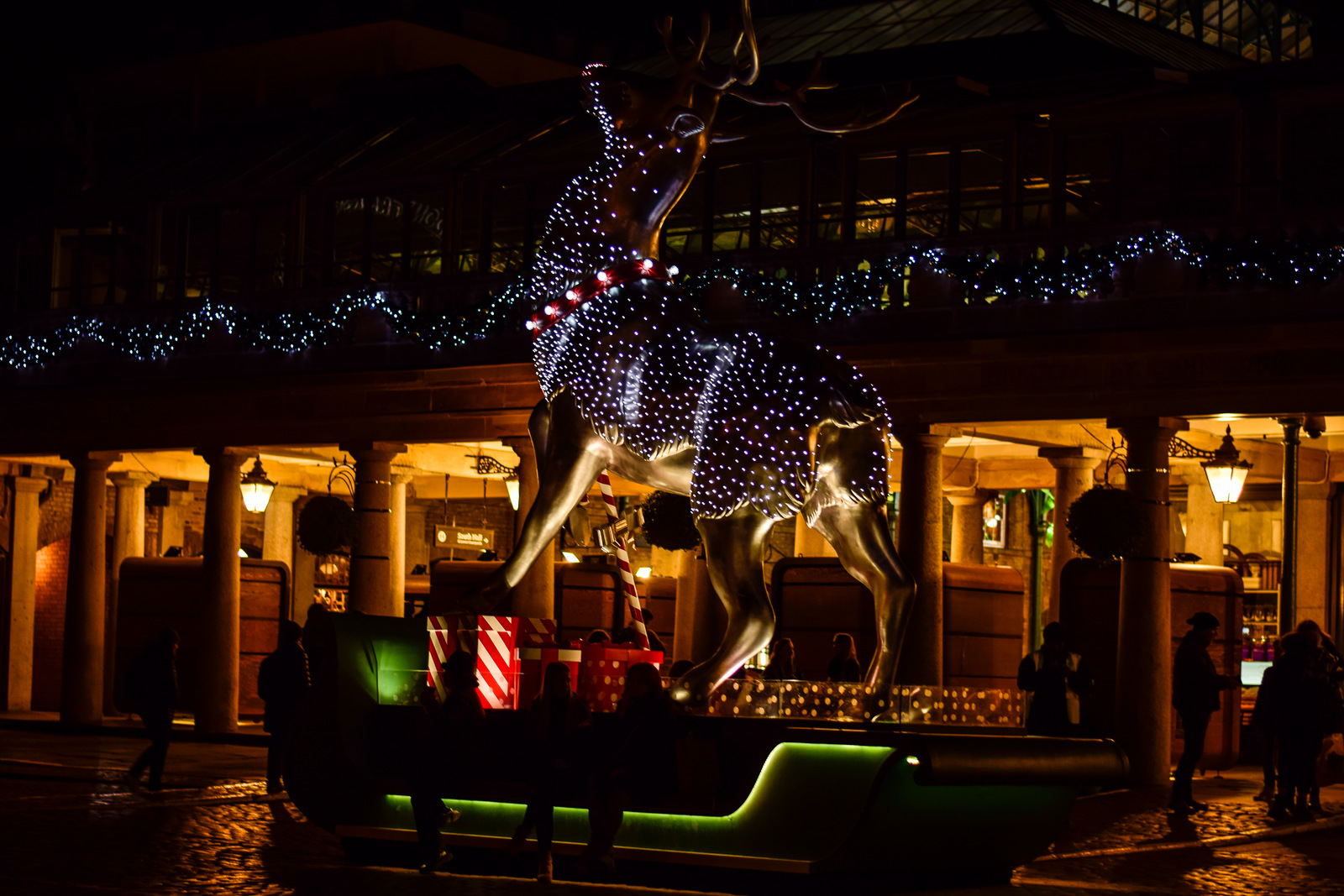 There are plenty more which I haven't gone to see yet and I'm pretty sure I'll do that sometime soon again when I head back to London.
If you'd like to see some of the lights from last year you can find them here:
Hope you've enjoyed this London Christmas Lights photo feature as much as I've enjoyed taking them and writing this post.
My next post will be one that goes back to the Roadtrip Reflections from the Germany city of Cologne.
Until then, have a blessed week ahead! 🌈
Ben