As part of our new series "Surrey Start-up Stories", we'll be featuring interviews with student and graduate entrepreneurs about their businesses and entrepreneurial journeys.
Our first student entrepreneur in focus is Jenno, who runs Modern Men Barbershop from our Enterprise Studio on campus.  He shares his journey so far and words of advice for anyone thinking of starting their own business.
Name: Jenno Thanikkal
Course: BSc Business & Retail Management, final year
Business: Modern Men Barbershop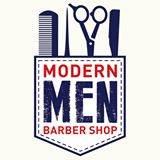 Summarise your business:
I have opened up a Barbershop, Modern Men Barbershop, nearly 2 months ago and it has been thriving since.  We are based on campus, which gives us a geographical advantage to our competition. We are very active on Social media such as Facebook and Instagram.
How and when did your business idea come about?
I have always wanted to open my own business since day 1 of my university life. However nothing really excited me and then about 3 months ago I was talking to my favorite Barber in town, about Studio on campus. I explained him that it is a great opportunity, since there are around 13000 students and 2000 staff on campus every day. And then 3 weeks later I opened up my own Barbershop.
What (Student Enterprise or external) start up support did you use and how did it help?
Unfortunately for this venture I haven't used any of the start-up support, because I didn't research enough.
How has your business developed and what are your ambitions for the future?
The business has been growing since day 1 and I am proud to say we are still growing in customer numbers. We are fortunate to have regular customers who appreciate our service and love our convenience. For the future we want to give incentives to our customers to enhance the customer experience.
What has been the best and worst part of running a business?
Running a business is by default a pleasant experience although undoubtedly tiring. The best feeling is simply the sense of achievement no matter how small it is. In the last year we managed to achieve our targets (albeit with some delays) and collaborate with major names in the industry as well as strong and aspiring start-ups. The worst part is the moment knowing that you have to repeat something for the 10th time, which is a reality of multiple collaborations and more often in our own personal endeavours.
Do you have any words of wisdom for budding student entrepreneurs?
Fail and try, never fail to try.  This helped me a lot, in the beginning stages of the business.  Don't just dream about it, just go ALL IN and do it.
Stay tuned for the rest of our 'Surrey Start-up Stories' including an aerial photography business, a bike shop and a platform celebrating the success of Millennials.