I'm Amy, a 3rd year Veterinary Medicine student. In this blog, I'll be taking you through what a week is like for me here at Surrey!
Mornings
I always have lectures scheduled for the mornings. At the minute, these are taking place online with content delivered in a, 'flipped classroom' model. This means that the pre-reading is available for us in advance to study, make notes and prepare questions. The live session is then our opportunity to go through the content with the lecturer. The teaching staff here are truly amazing. They are so knowledgeable in their fields and also very approachable. These sessions are interactive and engaging as we utilise websites such as PollEv and Kahoot to check our understanding. You can find out more about how learning as adapted being online here.
As I am now in Year 3, I have begun my clinical training. This is so exciting as my lectures are currently piecing together the foundations of everything I have learned so far (husbandry, anatomy and disease basics) to start learning how to actually treat different problems – as if I were the vet! One thing that has always stood out for me about the Surrey Vet School is how well-prepared their vet students are to go out into the working world as competent and confident new graduates.

Afternoons
This is definitely where the fun happens! The content taught in lectures in the morning is applied in a practical sense. This is done in a variety of ways, including small group working to complete assignments such as: problem solving case studies, dissecting body systems in our pathology lab and off-site animal handling practicals. We have our own teaching ponies on site and have plenty of animals who visit, including cattle and sheep from the Surrey Wildlife Trust. This is great to combine with the expertise and facilities of other organisations such as Sparsholt College. Surrey have always prioritised hands-on learning which is amazing! Even on my very first day of vet school I was milking cows!
Another change this year, is how much time I spent in our clinical skills labs! These are amazing facilities at the Vet School, which are full of accurate models to practice different procedures on. For example, there are models ranging from lambing techniques, to blood sampling and to preparation of microscopy slides. This makes going onto placement so much easier as you have the confidence and techniques to get stuck right in as part of the team. The technicians are also there to lend a friendly and knowledgeable hand and the facility is even open at weekends!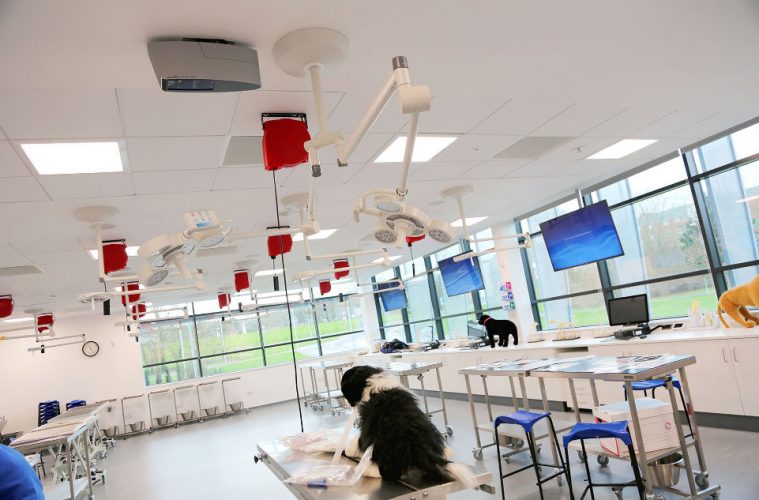 Evenings
I try to keep my evenings as me time! The vet course is intense but it is definitely manageable and a lot of emphasis is put on supporting you and your wellbeing at all times. I try to complete any pre-reading I have in breaks before lectures or in the mornings at weekends. This means I have lots of time to do the things that I enjoy and are not academically related. My favourite things at the minute are completing home workouts with my flatmates and trying different TikTok trends! We did a presentation night this weekend where we all made a silly presentation and experimented making cocktails we had never heard of before. It was a lot of fun and I would definitely recommend it!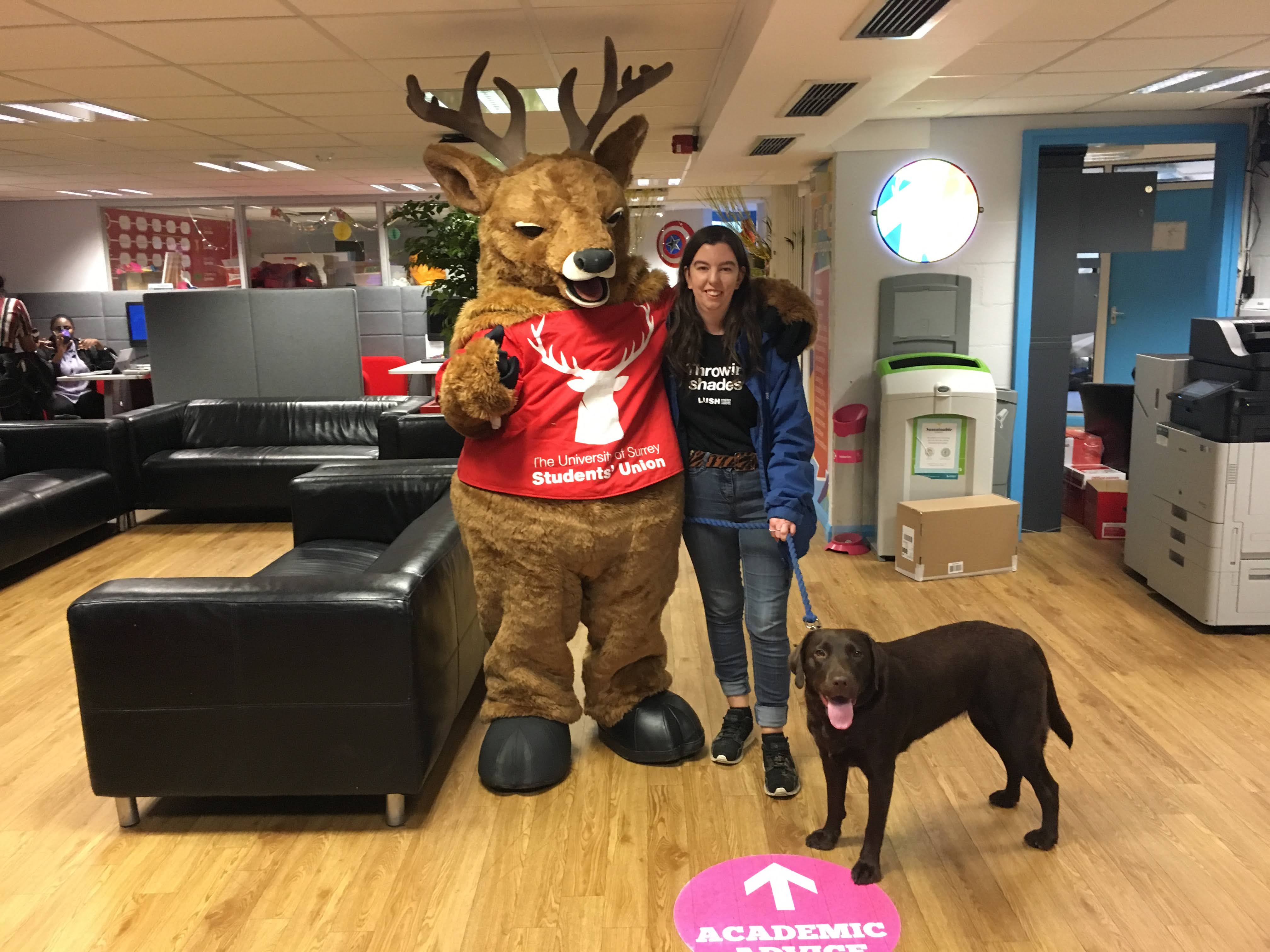 When we are not in lockdown, I also work in the evenings/weekends at the University's Students' Union bar and as a Student Ambassador. Both of these jobs are very flexible so fit around my other commitments perfectly as well as being a nice break of things vet related. You can find out more about how I work as a student here. Even with a content heavy course like VetMed, there is definitely still a lot of time to be spent however you prioritise.
I absolutely love my course and am so glad I chose to study here. The facilities are purpose built and our teaching staff are world leading experts. These reasons, along with the family feel of the university, combine to make Surrey Vet School a very special place to train. This is what my typical week looks like, be sure to check out these blogs written by Tyrone and Patricia on how they spend their time at Surrey! Also make sure to check out our student Instagram @surreystudent for more daily uptakes!