Moving in day… the day every student thinks about when starting University. For students moving into student halls, it's the day where you get to meet your flat mates, and the day that marks the start of your University experience. Continue reading to find out more.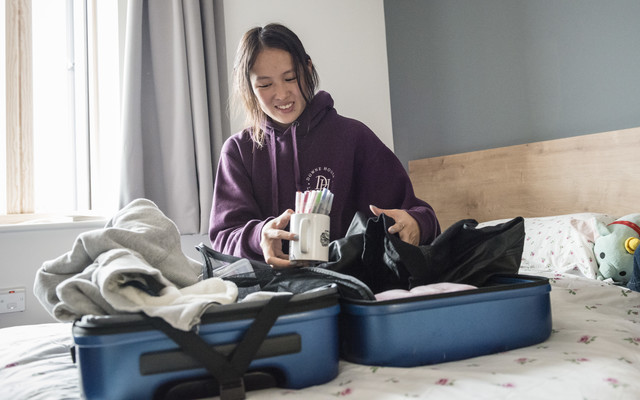 What happens on Moving in day?
Students typically move in on the weekend before Welcome/Freshers week. You will be sent all the information you need to know prior to your arrival, including which campus you need to go to (Stag Hill, Manor Park or Hazel Farm) depending on where your accommodation is located. Students typically select a time allocation for when to collect your key.
When you arrive on campus, you will be greeted by Freshers' Angels (student volunteers at the University of Surrey) who will help direct you to where you need to go to collect your key.
Once you've collected your key, you will then be directed to your accommodation, and Freshers' Angels will help show you to your room.
If you arrive with relatives by car, you will be advised where to park while unloading your car.
Once you've found your room… the unpacking starts.
Some relatives will stay most of the day to help with unpacking and some students go out for one last family meal, other students will start unpacking with their new flat mates.
And that's moving in day nearly done! The last thing to do is to get to know your flat mates, have your first meal and let Welcome/Freshers' week commence!
For more information about the moving in weekend, click here!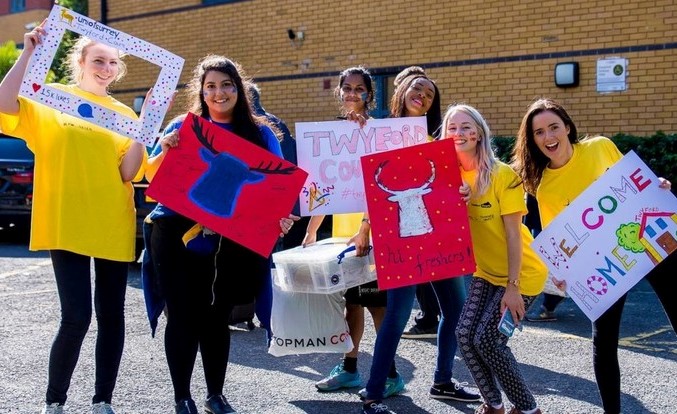 Top tips for moving in day
1- Pack your belongings in categories
Once you have everything packed, it can be easy for belongings to get mixed up. The easiest thing to do is to pack everything in categories and label them, this will make it faster for you to unpack!
2- Check what is already provided and items that are prohibited
There is no point buying or packing items that are already provided or are prohibited. For example in your kitchen, a kettle, toaster, microwave, ironing board and iron is provided. Some items are not advised due to health and safety reasons including: candles, large electrical items, refrigerators, and heaters. This information will be sent to you prior to your arrival.
Click here for more information on what to pack.
3- Don't forget to bring snacks!
If you arrive early in the morning, moving in day can be a long day, especially when carry boxes and unpacking. Bring some snacks and drinks with you!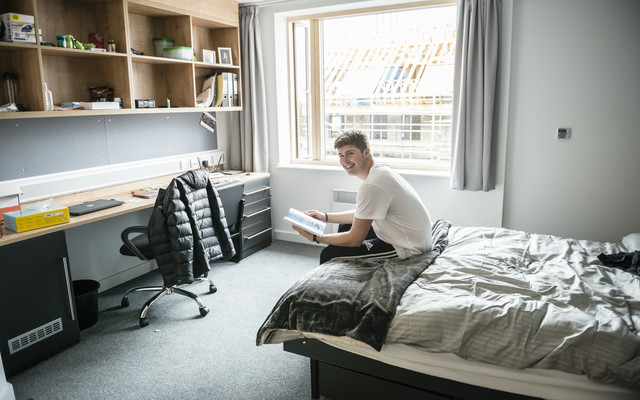 4- Food shopping
While we're on the topic of food… don't forget to go food shopping! Your first food shop is usually a big one to get all your cupboard and cleaning essentials. Students do this in a variety of ways:
Go shopping prior to moving in day and bring it with you.
If you arrive with relatives in a car, ask them to take you later in the day.
Arrange for your shopping to be delivered to your student halls.
Have a trip to the supermarket once relatives have left.
Go together as a flat once you move in!
Tesco is a ~15 minute walk away from Stag Hill campus, and a ~10 minute walk away from Manor Park campus. This makes it really easy and convenient to go food shopping. For more information on where key places are in Guildford, check out my blog here.
5- Saying goodbye to relatives
As I mentioned above, lots of students use moving in day to say their final goodbye's to relatives as you unpack. Some students may find this more challenging than others, which is completely natural. Although it can be hard, it's important to say your goodbye's and start this new journey. When students start University, everyone is in the same boat, so you're not alone- everyone is here to help and support each other.
6- Once you add your own belongings to your room, it will look completely different!
Adding your favourite cushions, blankets, accessories or posters/photo's on your notice board will help make your room feel more homely and more like your own space.
7- Pack for the seasons
Think about what clothing you're packing. If you're planning on returning back home prior to the summer months, only take your winter clothes with you during your first semester. This will save space in your room!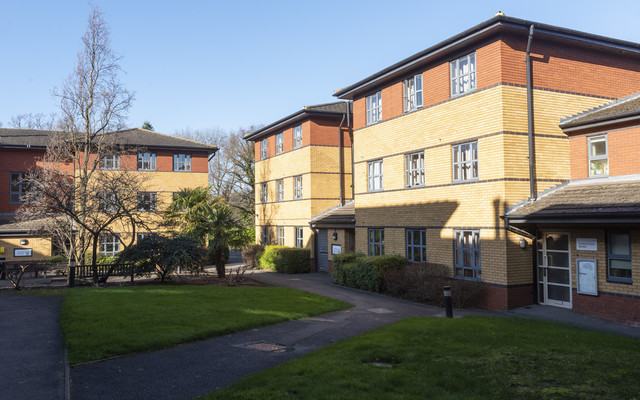 I hope this blog has given you an idea of what moving into student halls is like! It's an extremely exciting day, but can also be quite nerve wracking which is to be expected. It's important to look out for your new flat mates and to check in on them. Making plans and exploring Guildford together is a great way to start to get to know each other.
For more blogs written by current students at the University of Surrey, click here.
Wishing you all the very best for anyone moving into student halls or student accommodation in the coming months!