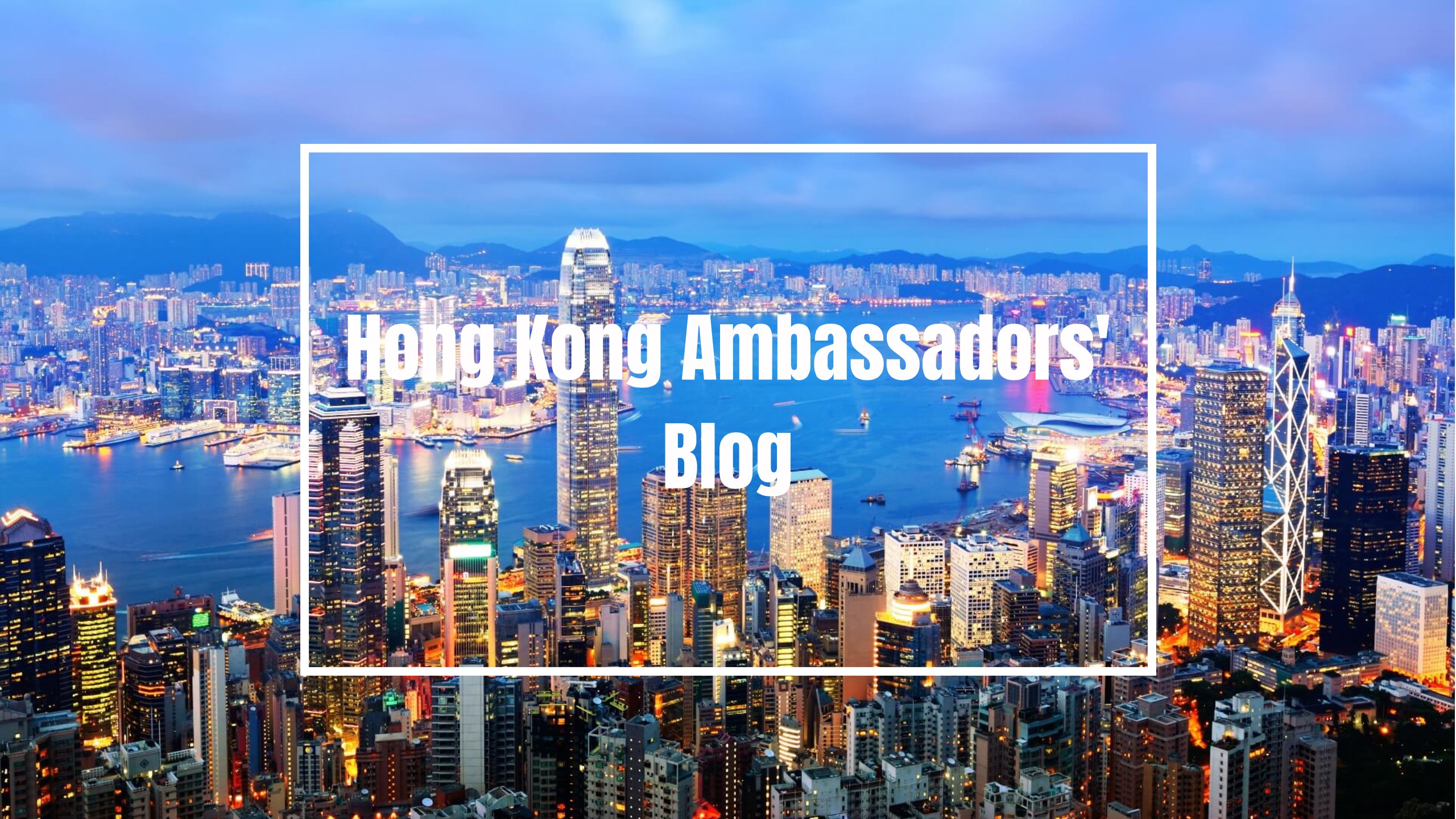 Hiya,
Not long ago I joined evening social event organised by the LACES  on campus. LACES is a platform for students whom wish to meet users of other languages and through that students can pair up and support learning with each other.

However, LACES is not the main course of today; indeed I met some really nice friends in the social event as we talked about the varieties of societies at University of Surrey, I think it is a good idea to share one of the society in Surrey that I felt really enjoyable in the first two years of my undergraduate journey.
---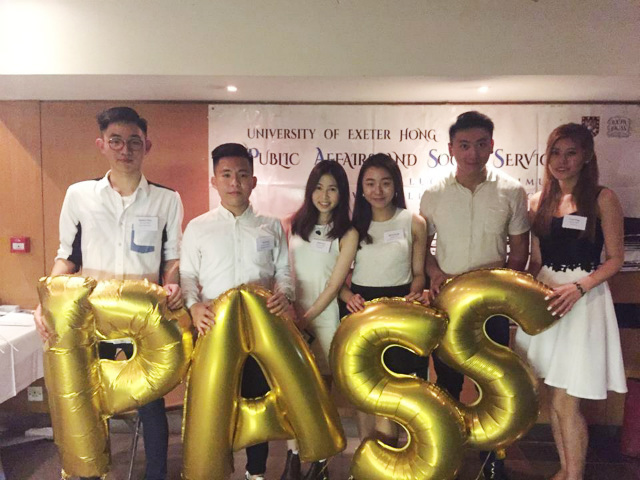 (On that day we went to a social event organised by University of Exeter HKPASS. )
HKPASS is a student-led organisation registered under University of Surrey's Student Union. What's fun in joining it? I don't wanna bore you guys because it can definitely take me hours to clear your doubt; I would say the spotlights definitely include the LSE forum in Feb, the SurreyHKPASS flagship in March
….and the charity signing contest in December. Nearly missed the annual publication – 'HKPASSion'. I can talk about that till the cows come home. Due to limitation of space, I would then recommend you to check the rest out on their Facebook page.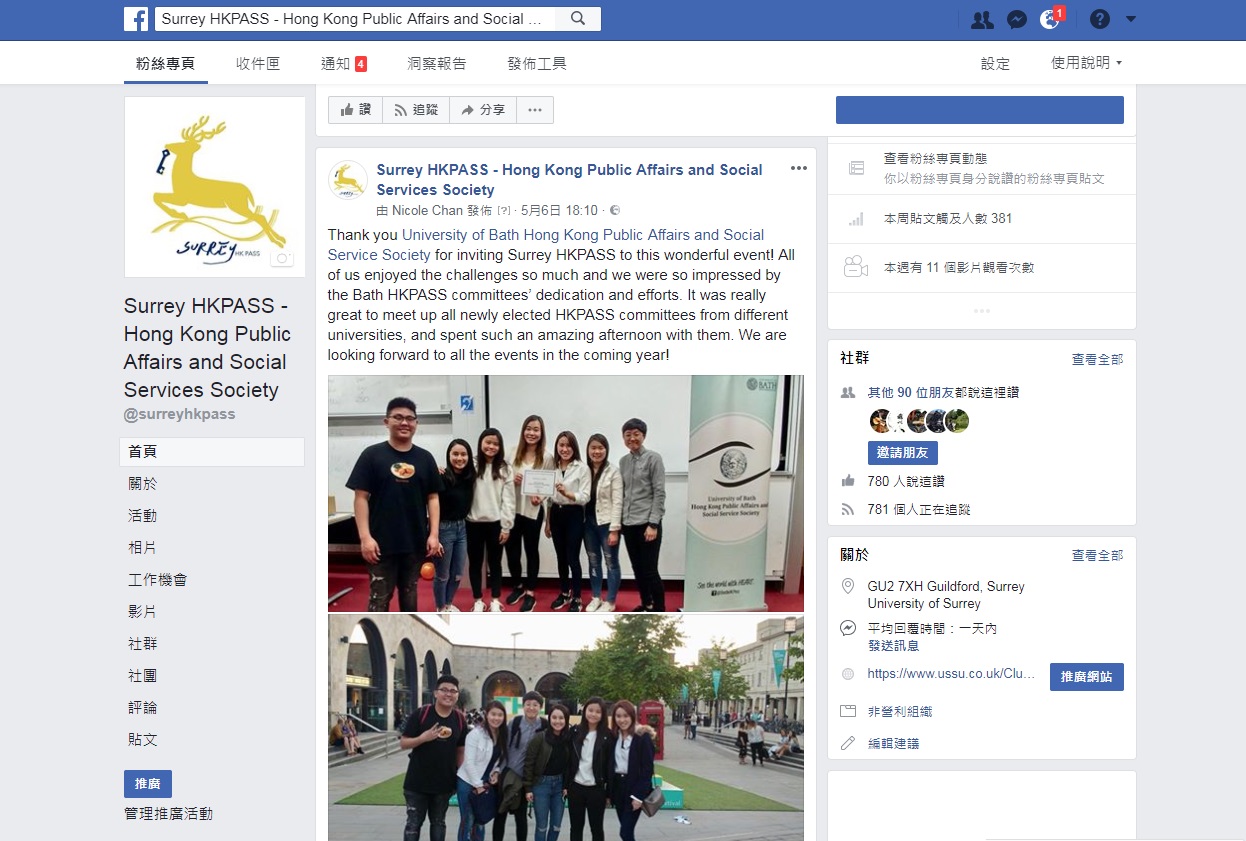 ---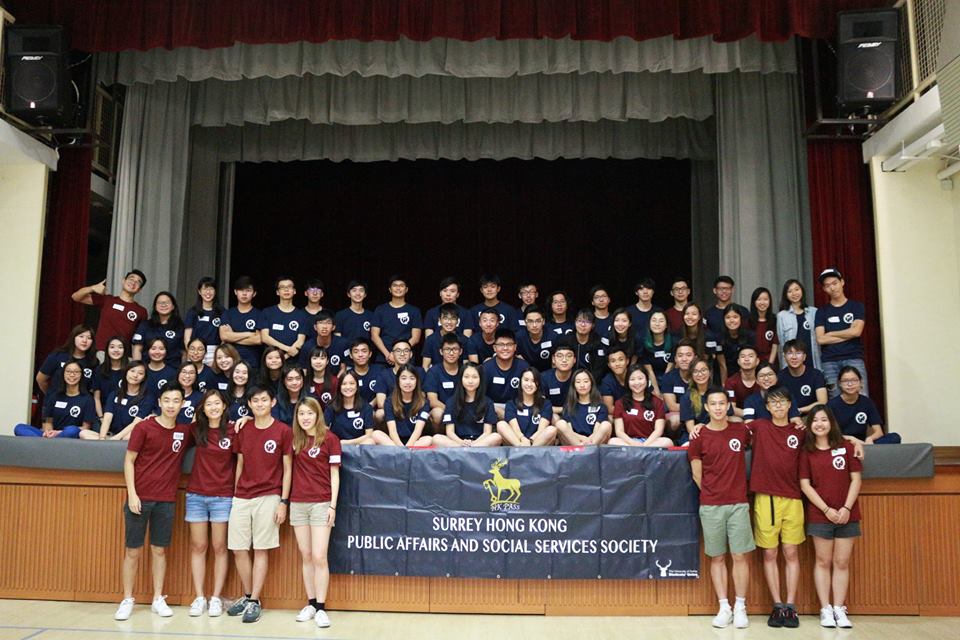 Although the population of HKPASS is predominantly students from Hong Kong, it may be a bit short-sighted to say that being a member of Hongkonger-society mean that I have put boundaries on my social circle. By all means, joining a society does not necessary mean to ONLY join a society: while many of our friendships start here, we all believe that society is a platform for networking and to develop rapport.
I would say that the Orientation programme in Aug which kicked off my university journey has rendered me an valuable reassurance before the beginnign of my study .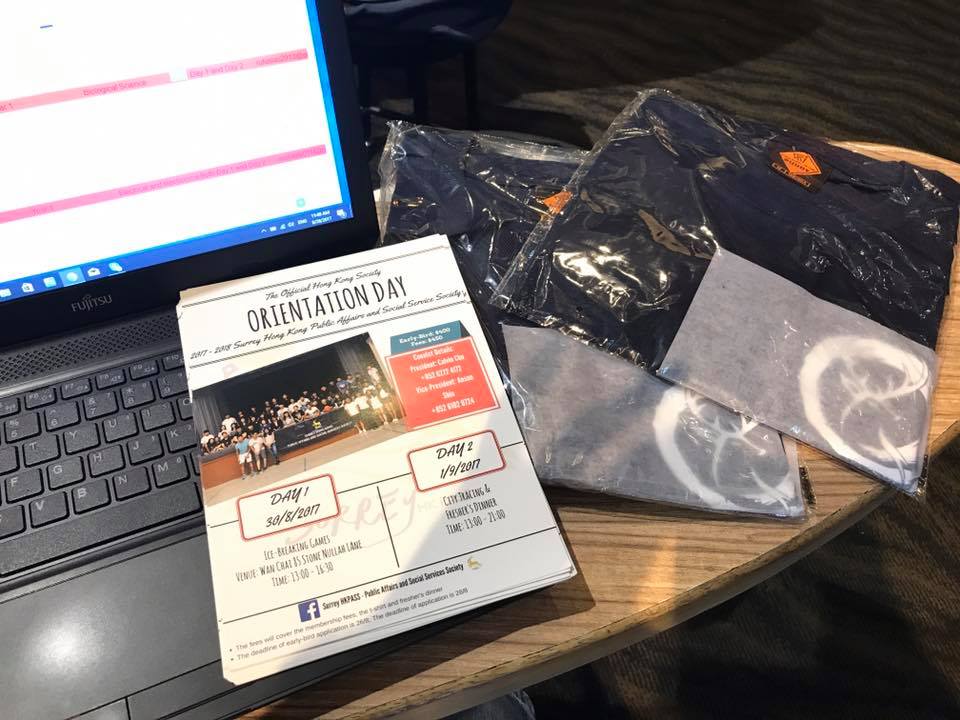 To be honest I was much anticipated to the event in my first year of Surrey as I knew that this welcoming event would definitely be a great chance for me to meet other freshers.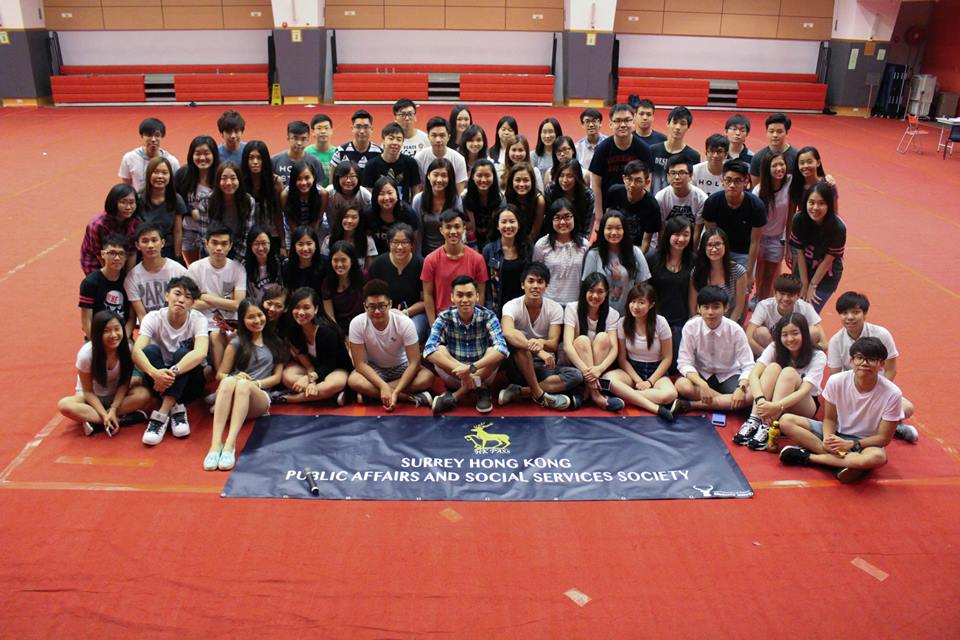 (Don't try to spot me out and let's move on)
And ya it is true. Even though my university journey has nearly come to an end, I still keep in touch with some of my group mates. Perhaps that's because they are the very first group of people that I have met at University of Surrey .
Freshers Fayre is the on-the-spot event during the fresher week. All societies and sports clubs will have their own booth in the marquee and it is just a great chance to sign up for whatever you are interested. Right after the freshers week, another social event which targets Hong Kong students can't wait to take place. The Welcoming Dinner in Oct is a designated platform  allows returning students to meet freshers students (and the other way round).
My strong recommendation of joining the social event lies on my past experience that such event is highly likely that we can create a network with someone whom study the same source. This not only facilitates the academic journey but also it helps to 'work smart' – by all means 'doing research' can also be efficient if there is someone helping you to promptly screen out the most relevance from the irrelevant articles on a particular topic.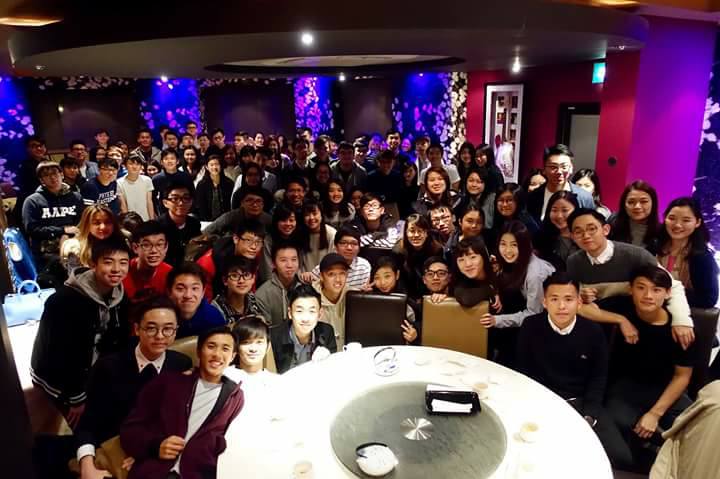 (again..no need to spot me out and let's move on)
By all means, when I say I have met a lot of incredible people from the journey to my degree completion, I do include tons of memories with my 'international' buddies (and I'll share with you guys when I finish all my assignments). Indeed, someone did ask me whether it is a good thing to get close with Hong Kong students when studying in the UK. Well, I would say that , as most of us agreed, that university is a place to balance our personalities. Just like we always work hard while playing hard, my thought is to meet international friends while keep connected with home country's buddies. How are you gonna to master the 'balance of art'? Well I'll leave the answer to yourself.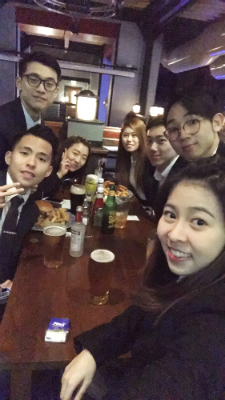 ---
In the meantime, let's deliver our congratulations to the newly-elected committee of year 2018-2019!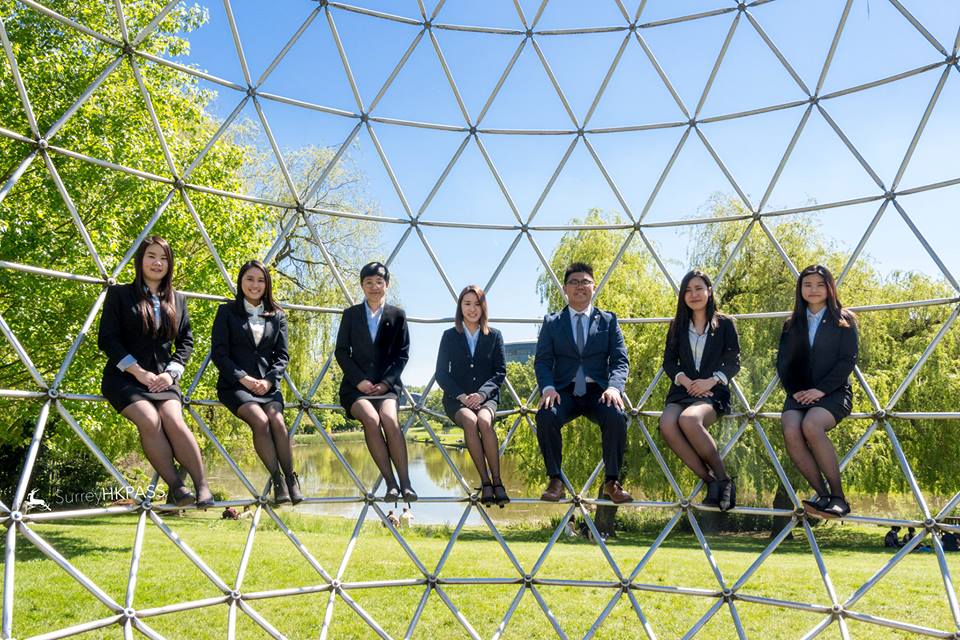 Possibly they will be meeting Surrey's prospective students and freshers students in Hong Kong during the summer so if by any chance you bump into anyone of them (or we ambassadors) in forthcoming recruitment events, remember to invite us to share our fantastic experiences of studying at Surrey!
For 2018-entry freshers, don't miss the pre-departure talk at HKMA, Tsim Sha Tsui East on 15th July, 2018!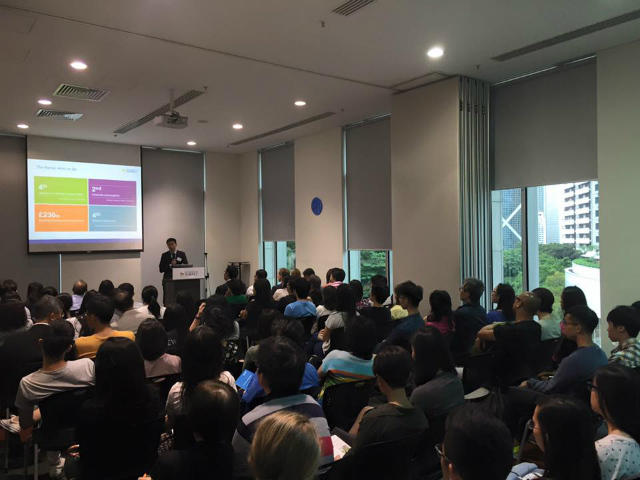 Stay tuned on our blogs for updates!
David xx