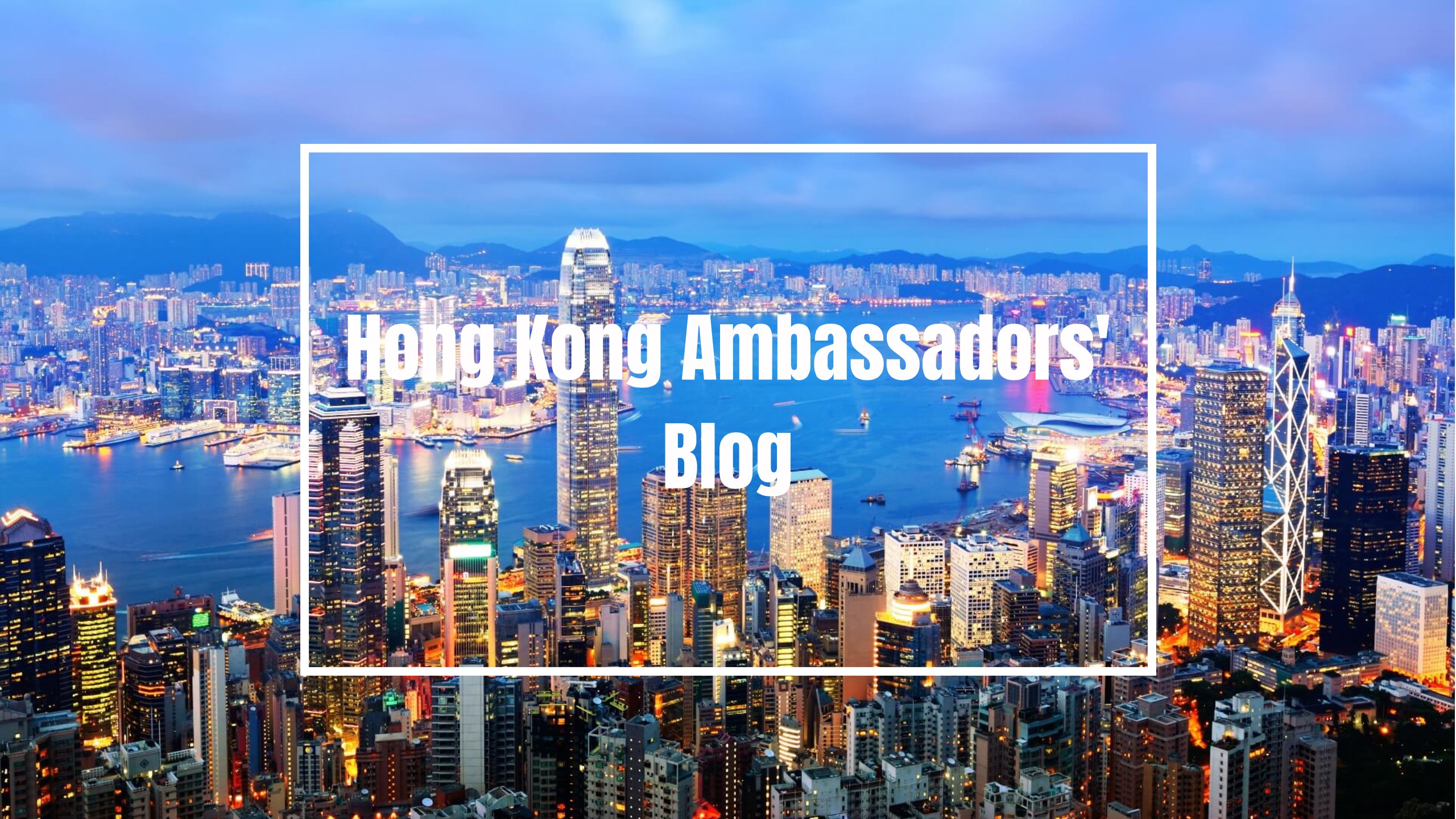 Hello all,
It has nearly been a month before we meet again today. This summer seems to be a fruitful one for me because I have taken the advantage of longer daytime to go for my travelling (finally!). Can't wait to share my journal to you but I reckon it may speak to your interest more if I continue my chapter on places for lunch at the university.
In the last two chapters (although it was like months ago) I have introduced you the two popular restaurant/canteen where Surrey students tend to enjoy their lunch break – Youngs Kitchen & Hillside Restaurant. In this final chapter, I am going to talk about lunchtime on Thursday; things are getting more exciting on Thursdays because during term time there is a food court by the Rubix operating to sculpt your culinary experience at Surrey.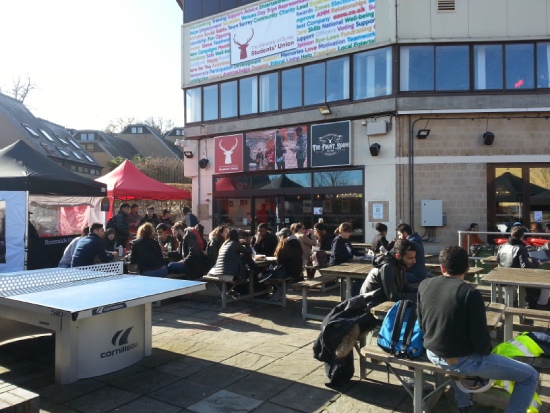 Spanish Seafood Paella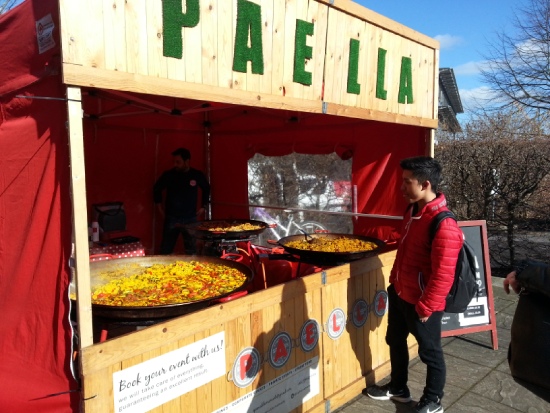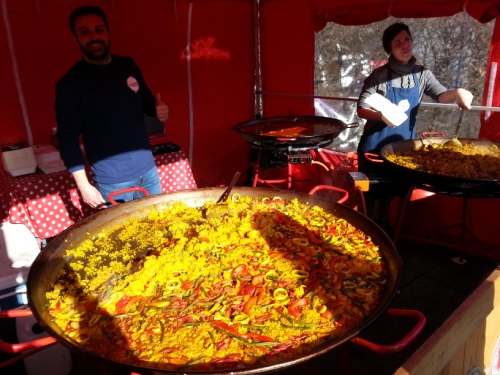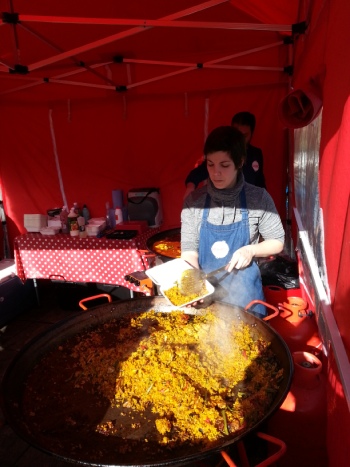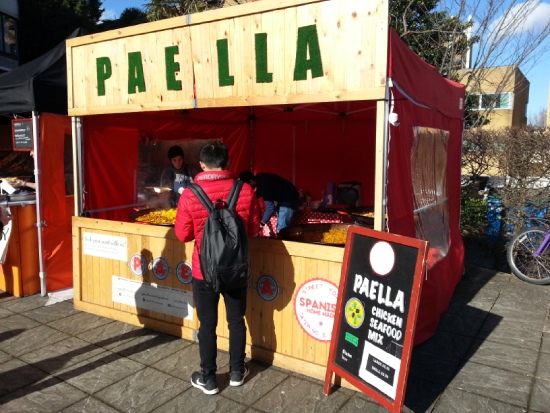 Despite all other mouth-watering lunch box, I have to admit that personally I can't be more loyal to Korean cuisine.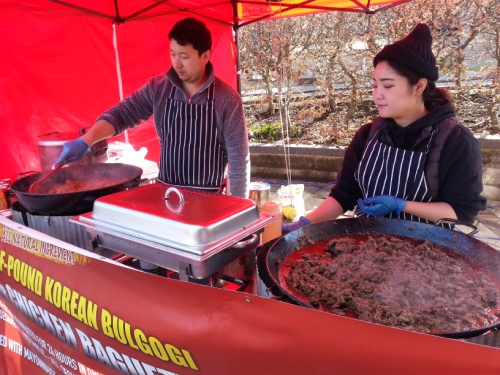 Beef Bulgogi is the spokesperson of Korean food. Beef mixed with oyster sauce. They serve half-pound for just 5 pounds (!!) which it is not surprised to hear from the boss that they can tell the whole wok of Beef Bulgogi within three hours.
Ya, it does fill my tummy well.
Perhaps it is because of the popularity of Korean dishes, there is actually another stall which is operated inside Rubix. Of cause they have a different special: Chicken katsu curry.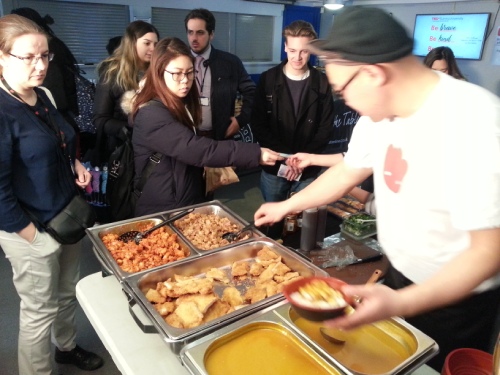 They do sell freshly-made dumpling and sushi (vegan option available) at a really reasonable price.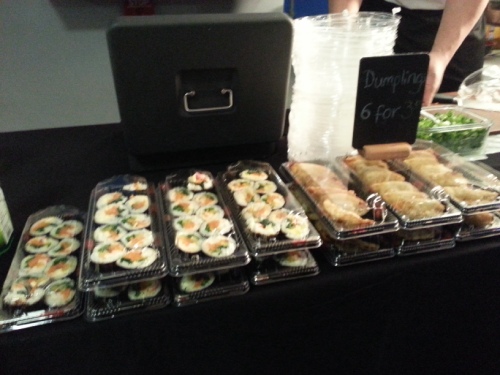 (Apologise for the quality lol)
Literally opposite to the Korean stall is a bakery shop.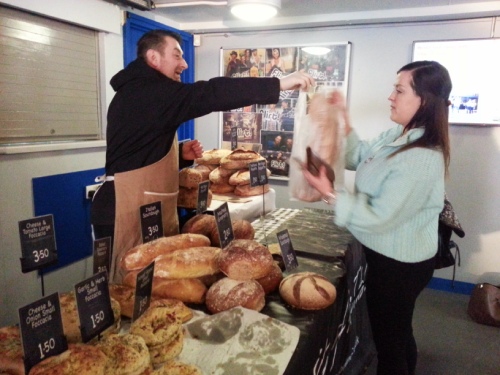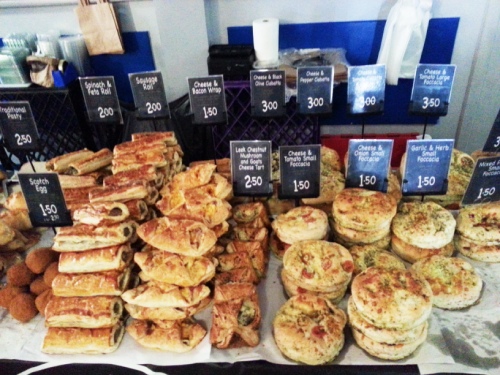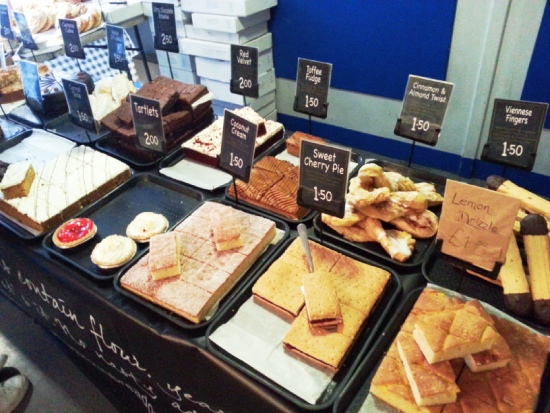 Many of my friends often grab one or two after we drag our bodies to lecturer. Without saying, pastry and bakery can always wake us up in the lecture breaks. After three years of lecture life at Surrey, I to be honest still don't have a chance to try them all as the variety of them makes the task impossible even you pick up one from every Thursday. However, lemon drizzle is my all time favourite

When it comes to the dessert part, BankKokDesserts is another on-the-top food stall on campus. This dessert menu is presented by a pair of Surrey students who are passionate in sharing Thai food experience to the international community at Surrey.  BankkokDesserts got its funding from the Enterprise Studio, a university-subsidised office that offers necessary supports to student entrepreneurs. To anyone who may wish to follow their footsteps and launch your very own 'business', right from the beginning of the semester there will be competitions by the Student Enterprise which give you access to funding so it may be worthy to keep an eye on that!
So how can you get your lectures scheduled on Thursday? Well, hope if the luck comes to you.
Until then, that is all for now.