What are Facebook Reactions?
After endless requests from users for a 'dislike' button, Facebook rolled out Reactions in 2015 as a way of diversifying the ways in which people express their feelings about certain posts.
Instead of just being able to 'like' something, Reactions provide users with six different emoji that connote varying… well… emotions. They are; Love, Haha, Wow, Sad, Angry, and, the classic Like.
How are they used?
In the same way a user can Like a post, Reactions appear on any post. You simply hover your cursor over the 'Like' option if using a computer (hold your finger down on it if using a smartphone), and then all the Reactions will pop up and you select the one you want.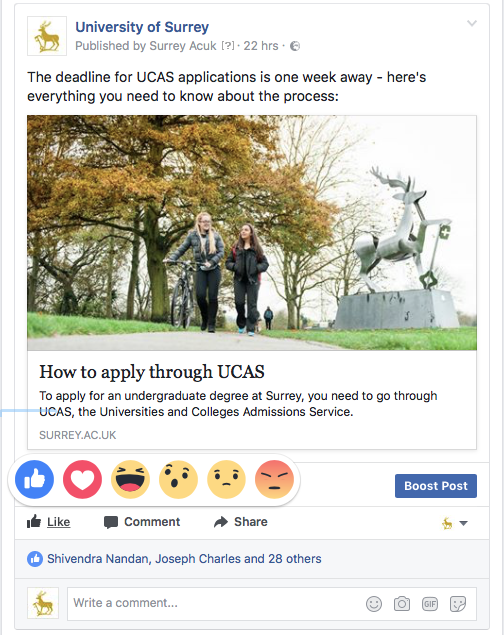 You can only select one Reaction per post, which saves the confusion of someone loving and being angry at one post at the same time.
Once you've selected your Reaction, it's lumped together with all the others that have been made for that post.
How did they come about?
Luckily, Facebook didn't just randomly select six emotions and make those the only ones available for Reactions. As Geoff Teehan – Product Design Director at Facebook – explains here they needed to be applicable to everyone. However, unlike emoji, they couldn't have hundreds of different Reactions to choose from as that would lead to posts having dozens of different Reactions, which gets a bit pointless.
So, they came up with two key principles:
Reactions should be universally understood.

Reactions should be understood globally, so more people can connect and communicate together.

Reactions should be widely used and expressive.

Reactions should allow people to give feedback in more expressive ways that better align with the varied ways we react to things in real life.
Plus, they looked at the most popular stickers used, the most common search terms for stickers and the most frequently used short comments on posts: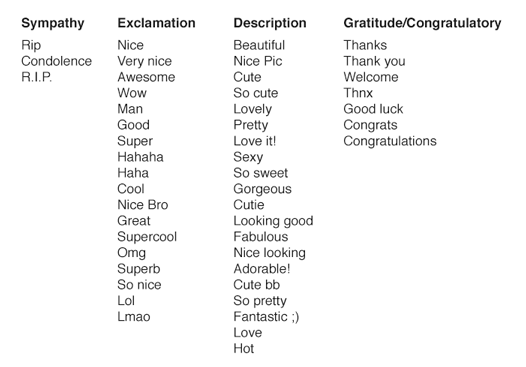 Once they whittled it down to six core Reactions, they drafted in an animator to bring them to life:
How do they impact the feed?
Facebook's algorithm is a cruel and mysterious beast. While they like to keep things close to their chest, Facebook have at least confirmed that Reactions – love, haha, wow, sad, and angry – influence the way a user's News Feed looks more so than just a Like.
A Facebook statement read: "Over the past year we've found that if people leave a Reaction on a post, it is an even stronger signal that they'd want to see that type of post than if they left a Like on the post. So we are updating News Feed to weigh reactions a little more than Likes when taking into account how relevant the story is to each person."
So, it is important to take note of which Reactions your posts are garnering and, to an extent, how many. If you're getting lots of positive ones, chances are you're doing the right thing. If some, or all, of your posts aren't getting much of a Reaction – or negative ones – then it's time to try a new approach.
The important takeaway is that Reactions aren't just a nifty way for users to engage with posts – they provide a more detailed insight into your audience and can directly influence the performance of your posts.