This post is written in both Chinese and English.
几乎所有人都知道英国著名的足球文化(以及英式橄榄球文化和板球文化)。但今天我想说一项在英国参与人数不是特别多的一项运动——篮球。
与英国人不同,我们中国人和亚洲许多其他国家的人特别喜欢篮球运动。(比如我爸爸几乎每天都要守在电视前看 NBA,虽然他自己并不会打篮球。)兴趣爱好这种东西并不会随着居住环境的变化而变化,在国内喜欢打篮球的人来到英国后仍然会喜欢打篮球。幸运的是我们萨里大学就有着一座顶级的体育场馆——萨里体育中心 Surrey Sports Park。
Surrey Sports Park 是欧洲顶级的运动休闲场馆,这里已经举办过 400 余项各级赛事。这里也是许多专业运动队和运动员的主场。可能更让你感兴趣的消息是:作为萨里大学的学生,我们办理 SSP 会员的时候可以享受折扣价格!一年的学生会员仅需 £235(正常会员)或 £185(闲时会员)。
啊对了,SSP 并不是我今天的主要讨论话题。(SSP 设施条件太棒了,未来我会单独写一篇介绍 SSP 的博客。)作为萨里大学的一名中国学生、萨里大学中国学生学者联谊会主席以及一名篮球爱好者,我和萨里学联的伙伴们在 4 月 16 日一起举办了首届萨里华人篮球邀请赛。
我们非常荣幸(也非常感激)邀请到下面这些大学的中国学生所组成十支队伍参赛:
萨里大学(主队!)
威斯敏斯特大学
普利茅斯大学
南安普顿大学
雷丁大学
埃克塞特大学
曼彻斯特大学
剑桥大学
伦敦大学皇家霍洛威学院
伦敦艺术大学
这十支队伍从早 10 点比赛至晚 7 点。再加上他们往返比赛场地所需的旅途时间,我们深深地被他们为这次比赛所投入的辛苦所感动。为了这样一个简单而又轻松的目的把不同地方的人聚在一起,总归是一件好事。
最终,剑桥大学华人篮球队在与伦敦大学皇家霍洛威学院华人篮球队进行极其激烈的决赛之后,赢得了这次篮球赛的冠军。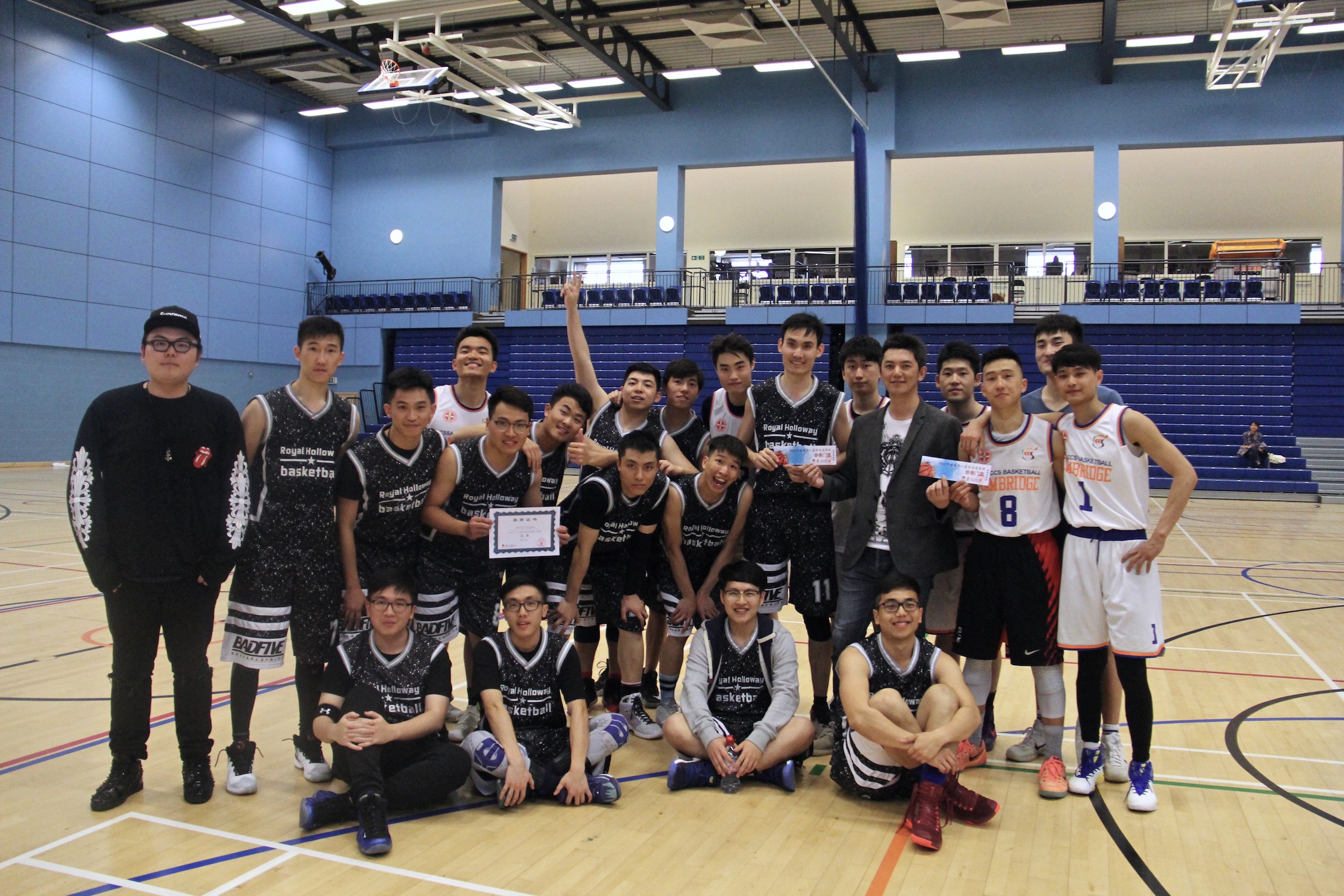 如果你也对这类的活动感兴趣,我们十分欢迎你参与到这些活动中来。萨里学联每年都会在 Surrey Sports Park 举办华人足球赛、"萨里亚洲杯" 足球赛、华人篮球赛。如果你也有类似的想法或者你单纯地想和朋友一起做做运动,别忘了欧洲最好的体育场馆之一就在我们校园内!
最后再来些当天的照片吧。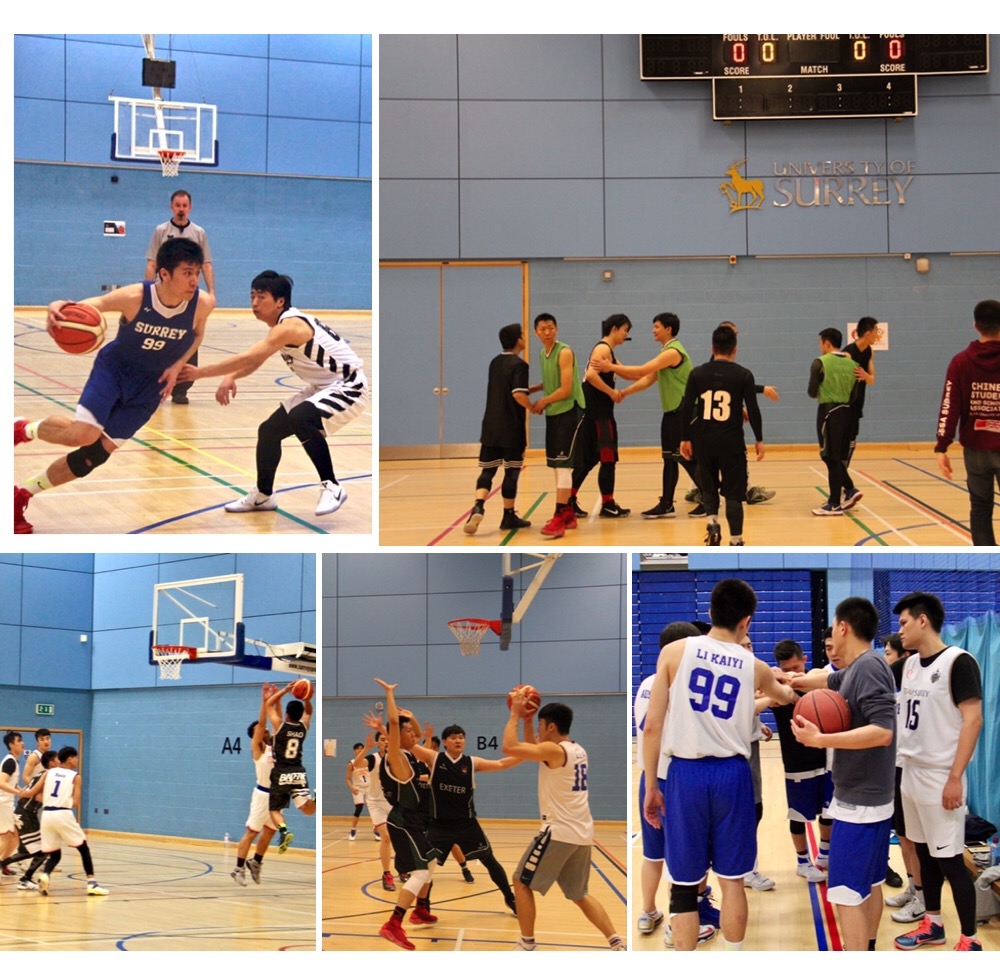 尾记:虽然他们并看不懂这段话,但我还十分想感谢 Surrey Sports Park 的员工、萨里篮球协会的裁判和技术台人员们。他们太专业了。多亏了他们的帮助我们才能顺利举办这次比赛。
Almost everybody knows that the Great Britain is famous for the football culture. (Yea and rugby. And cricket. And so on.) But today I'm gonna talk about a sport that may not have so many fans here in the UK, which is basketball.
Unlike Britons, we Chinese and many other Asian nationalities love to watch and play basketball. (For instance, my dad will sit in front of the TV watching NBA almost every day, even though he does not play basketball.) Hobbies do not really change after we came to a different country. Fortunately, we got an amazing sports and leisure site here at the University of Surrey. It is the Surrey Sports Park.
Surrey Sports Park is one of the Europe's premier sites for sport, health, wellbeing and leisure. Over 400 events have been hosted here, and it is the home of some top elite sports teams and athletes. The more exciting news is as a Surrey student, we can get a discount membership for only £235 (normal) or £185 (off-peak) for the whole year!
Right, SSP is not the main topic I would like to introduce today. (I shall write a separate post for it, because it is amazing!) As a Chinese student at Surrey, as the President of Chinese Students and Scholars Association at Surrey and as a basketball fan, my friend and I hosted the first ever Surrey Chinese Basketball Invitation Tournament on 16th April.
We were very proud (and very grateful) to have ten teams made up of Chinese students from these universities:
University of Surrey (our home team!)
University of Westminster
Plymouth University
University of Southampton
University of Reading
University of Exeter
University of Manchester
University of Cambridge
Royal Holloway, University of London
University of the Arts London
The ten team competed for the whole day (from 10am to 7pm). Considering the addition time they needed for travel, we were deeply impressed by the effort they put in this tournament. It's always nice to bring someone together for a simple relieving activity. Sports can make the world better.
Finally the University of Cambridge Chinese basketball team were the champions after providing extremely tense final match with Royal Holloway.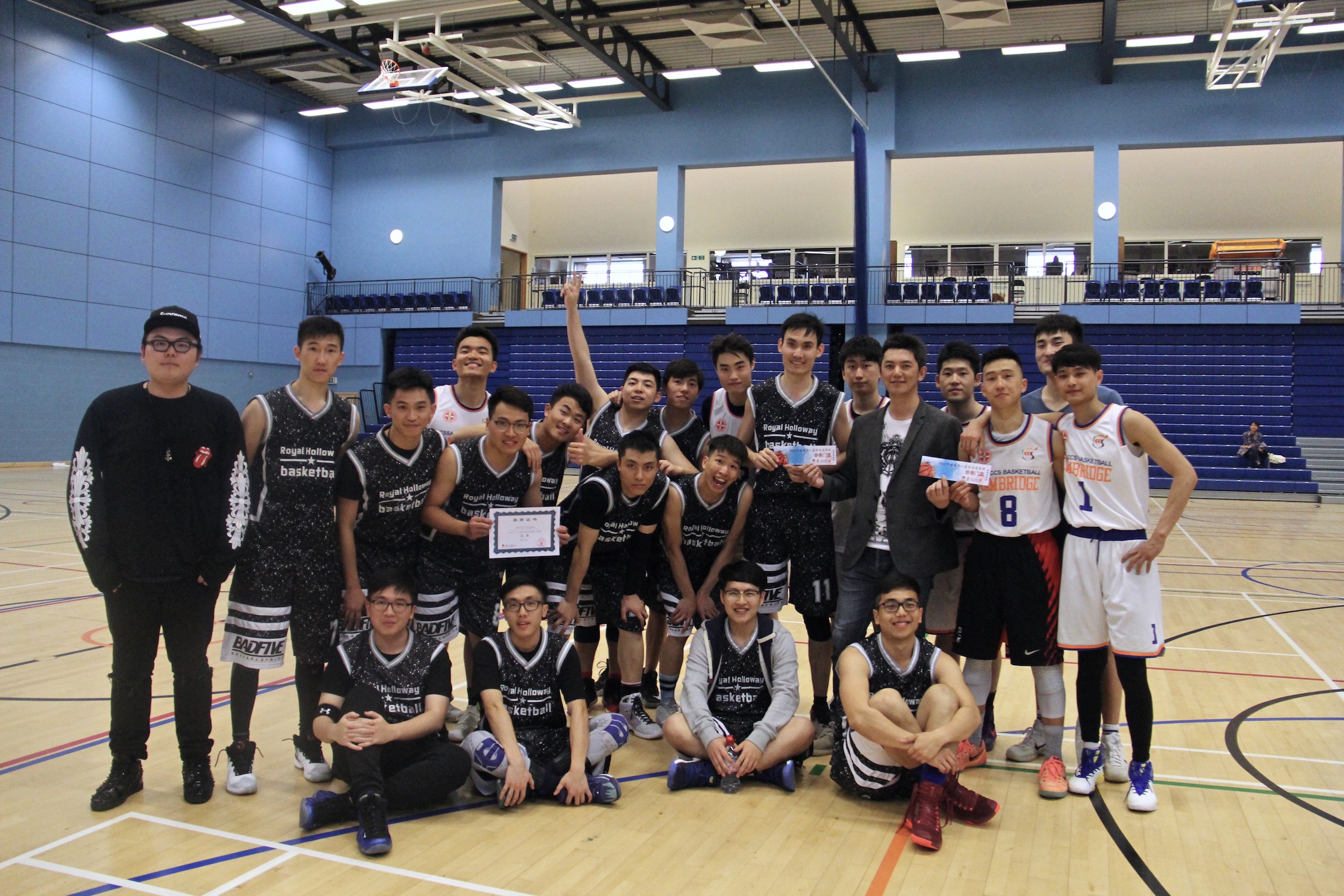 If you are interested in this kind of activities, you are more than welcome to join us. CSSA Surrey host Chinese Football Tournament, "Surrey Asian Cup" and Chinese Basketball Tournament every year, and all these events are held at Surrey Sports Park. If you have similar ideas, or if you simply want to do some sports with your friends, please don't forget one of the best sports venue in Europe is right on your campus!
Here are some photos of that amazing day.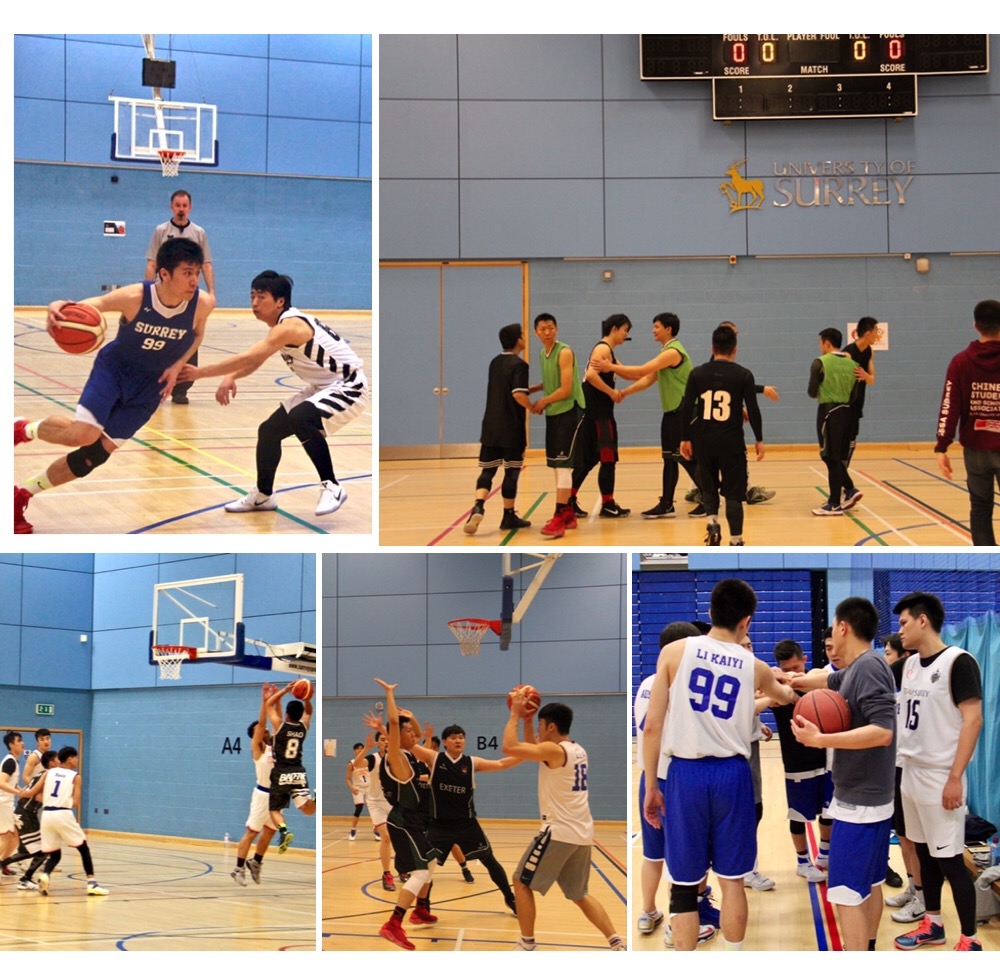 Xin
P.S. I would also want to thank Surrey Sports Park staff and the referees and TOs from the Surrey Basketball Association. You were amazing. We couldn't make the tournament successful without your help!