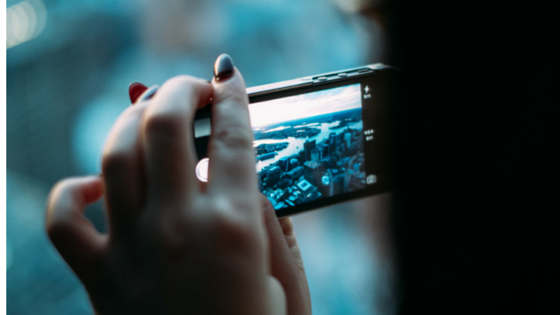 Images are the key to success on social media. Adding visuals to your post can greatly increase your engagement and post reach if chosen correctly. If you were scrolling down your Facebook newsfeed or Twitter timeline, which are the posts that catch your attention? Usually these are posts that feature an engaging image rather than a chunk of text.
However, just including any old image won't necessarily help – not all images are created equal. 
Here we just a few factors to consider when choosing your images for use on social media:
Optimise your images

The first thing to consider is whether the image is actually suitable for your network of choice. Is that holiday snap suitable for LinkedIn or  would it find a better home on Facebook or Instagram? Think about your audience and user base and what they would expect from you. Choose images that make the most sense for where they're being posted, and who will potentially see them.
Each social media channel it designed differently, with different image dimensions in mind. Optimising your images for this is also important – it will help you make the most of the space you have to work with as well as making your account look more polished and professional.
In our Social Media Toolkit we outline the perfect image sizes for each network – whether you're looking for a new profile image or a cover picture.
Think about psychology
Will your image cause an emotional reaction? Visual storytelling is something that has been really effective in the social media. It increases the likelihood of someone interacting with your content or sharing it with their network.
Another study shows that there are differing levels of engagement depending on whether a human being appears in a brand's photo on Facebook. But, despite common belief of the contrary, images with no human faces showed the highest engagement levels. Images of body parts other than the face  received the most engagement.
One of the most important considerations is what works well for your page – try different types of images and see which your followers respond to most!
Am I allowed to use this?
Just because an image is on the internet doesn't mean you can use it. Many images are subject to copyrights, or will at the minimum need to be credited if you choose to share them. Always check the usage rights before sharing a photo.
One way around this of course is to take your own photos. When trying to choose photos for social media, it might be tempting to use stock imagery. You can usually find images that fit your theme, however using stock images is not an effective or sustainable strategy in the long term. These images are likely to be recycled whereas any you create yourself will be unique. Another factor to consider is that stock photos are often broadly applicable to cover a range of themes which makes them less sharable than something specific you've taken yourself.
There are a number of free editing tools such as Canva which can allow you to create an engaging design without resorting to stock imagery – and you don't need to be a designer to use it.
Another way to encourage new and unique content is to encourage your users to generate it themselves (user generated content, or UGC). These photos can then be reused (with credit) to show your fans that you're actually listening.
What about video?
Images are powerful tools on social media, but so is video. Short, engaging clips work best – which explains the rise of the 6-second Vine's and 15-second Instagram clips.
Although YouTube might be the first channel that comes to mind when thinking of video content, Facebook also has an integrated video platform. If you're sharing content on Facebook this is something worth considering, with Facebook prioritising its appearance in the newsfeed of fans over links to YouTube videos.
Remember that by having a presence on social media, your content is battling it out against posts from people's friends as well as other brands. Make your content stand out from the crowd.