We recently caught up with Employer Engagement Officer Sarah Bowden to discuss how she used social media to plan and promote the Employability and Careers Centre's recent Careers Fair. The Employability and Careers Centre are active on Facebook and Twitter, and also have their own blog.
Hi Sarah. Could you tell us a bit about how you used social media for the Careers Fair?
Ou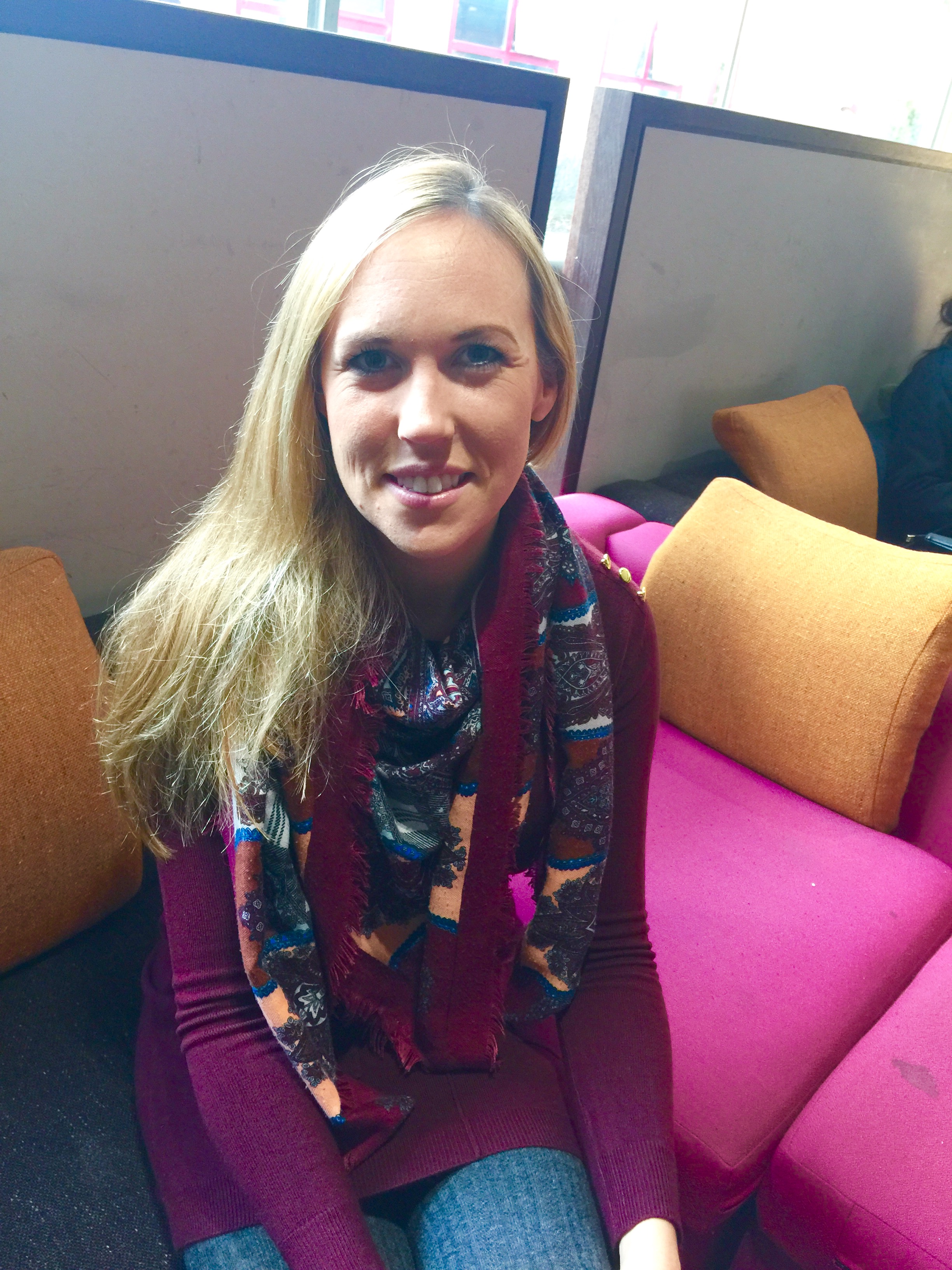 r Autumn Careers Fair is the biggest event we have in the Careers calendar. We welcomed 150 graduate recruiters and we had several thousand students attending, which is the biggest attendance we've ever had. Obviously it's a really important event for the university, because employability is such a big part of why the University of Surrey stands out so much against its competitors.
I'd just started my job the week before the fair and was asked to do the social media side of the event, so it was quite a quick turnaround! I used Facebook to make sure students were aware that the Careers Fair was happening and also to tell them how to register for the event. After the event, we put up a photo album of pictures taken at the fair as well.
With Twitter, I made sure we were following all of the relevant accounts of the employers who were exhibiting at the fair. This allowed us to see what they were posting throughout the day and answer any questions they had. I used Twitter as the tool for covering the event on the day – posting content from the fair, encouraging people to come down and get involved and responding to the employers' tweets and retweeting, too. We had a couple of plasma screens placed throughout the marquee that were showing our Twitter feed as well.
We also used Snapchat for the first time. I'm quite new to Snapchat myself, so Jade (Social Media Manager at the University) gave me loads of advice about using the app. We did a 'How to prepare for the Careers Fair' story, which had almost a thousand views. On the day, one of our student ambassadors did a Snapchat takeover, where she created a story of her talking to lots of different employers. I thought that worked really well, as it showed the Careers Fair experience through a student's eyes rather than from someone in the Careers office. She then wrote a blog about her experience of the fair, which was great. 
Head over to the Careers Fair today for an informal friendly space to kick-start your career journey! #SurreyCareers https://t.co/5jvzboVuo6

— University of Surrey (@UniOfSurrey) October 12, 2016
How did you decide which social media platform to focus on for the event?
Twitter is a lot easier to use to cover an event live, but we have more followers on Facebook. Because of this, I used Facebook to make our followers aware that the event was taking place, directing them to our Twitter account and asking students to follow the University's Snapchat account, as we were doing a takeover on the day of the fair. So Facebook was used to promote the event in the run up to it, but on the day we used Twitter as our main platform to cover the event live. This allowed us to pick up on all the employers who were engaging with us on the day, and retweet or reply to them as necessary.
It's busy at the #SurreyCareers fair today! Come to the marquee on PATS to speak to 150 grad recruiters! @UniofSurrey @LifeAtSurreyUni pic.twitter.com/alnzDc5aMV

— UniofSurrey Careers (@careerssurrey) October 12, 2016
How did social media complement your planning and execution of the careers fair?
As I didn't have a lot of time to get everything in place, I thought it was important to make a content planner listing everything that we were going to be doing before, during and after the event. This helped us get everything organised, as well as helping us make sure we had everything we needed. It also helped us ensure that the social media aspect of the event wasn't forgotten about.
In terms of execution, we wanted to get content from the fair itself, so I made sure I took lots of pictures. Not only were these used on the day, but we can use them in the promotion of future Careers Fairs as well. We also did some short videos with employers who were exhibiting. A student ambassador asked a range of employers 3 questions about making the most of the Careers Fair experience. We filmed their answers and posted the videos on Twitter, making sure to tag the relevant employer.
What channel gave you the best results in terms of engaging students?
Snapchat was the best for engaging students. It was the first time that the Careers Service had used it as a platform, and it worked really nicely. Because we used the University's account for the takeover, there was already a student following there for us to interact with, rather than starting a new account from scratch. We're really pleased to report that we had nearly 1000 views on our story, and we'd like to do more with Snapchat in the future.
Follow us on Snapchat: uniofsurrey as @UniOfSurrey student Kirsten will be bringing you all today's #SurreyCareers Fair news! pic.twitter.com/sVL74agOlT

— UniofSurrey Careers (@careerssurrey) October 12, 2016
And what channel was best for engaging with employers?
That was definitely Twitter. As I mentioned before, we made sure to follow all the exhibitors' accounts so that we could keep track of the content they were posting and retweet it, and they followed us back and did the same. The employers asked us questions via Twitter and it was really buzzing on the day. Some of the pictures that they posted were really fun, it wasn't stuffy in any way and showed that the fair was really good fun for them as well.
We increased our impressions by 190% when compared to the previous month on Twitter, and a lot of that was down to the fact that when employers retweeted us, our posts reached their followers too. It was brilliant to get that kind of engagement through Twitter.
Getting ready for the @careerssurrey Autumn Fair! 🍃🍁💪 Come down to our stand to meet our team! 👋 @UniOfSurrey #magnetmeUKtour #SurreyCareers pic.twitter.com/UbOXFlhVjB

— Magnet.me (@magnetdotme) October 12, 2016
How did you promote the use of social media at the Careers Fair?
We had a hashtag for the event, #SurreyCareers, which I think we'll use again for the Summer Careers Fair, and maybe even mini fairs. We included a document in each of the packs we gave to the employers with our Twitter handle, the hashtag for the event, and a link to our Facebook page in order to make them aware of our presence online. That allowed them to engage with us on the day by using the hashtag.

Having the Twitter feed on the plasma screens really helped as well. It showed everyone that we were active on Twitter and that the event was being covered extensively. We put the employer Q&A videos straight on our feed, so everyone following us saw the advice that was being given and got a feel for the fair.

I think there's a lot more that we could do though, so that's my next challenge in the run up to the Summer Careers Fair!
We met Alice from @VodafoneGroup at #SurreyCareers Fair who gives tips for applying for grad schemes+ networking. Check it out @UniofSurrey pic.twitter.com/rXDOyEbSVL

— UniofSurrey Careers (@careerssurrey) October 12, 2016
What advice would you give other members of the University who are planning to use social media alongside an event?
Have a plan. A lot of people think 'Oh, it's social media. I'll just do it on the day.' But to do it well, it's good to have a plan of what you want to achieve. Having a plan forces you to prepare for it and helps to ensure you've got everything you need.
Make sure that you're following any guests at the event on Twitter, and publicise the event on your social media accounts to make people aware that it's happening. Think about how you're going to gather content at the event – if you're going to be taking pictures, make sure you have a phone or an iPad with you at all stages of the event.
You should also ensure that the content you're posting is actually interesting and engaging. We all think that what we're doing is exciting, but on social media it's about thinking 'How can we make this interesting to the general public?'. It may be through adding value, for example, giving advice on how to make the most of the Careers Fair. Content should be short and snappy, and pictures should be high quality. You could also include links and text, but be sure to think about how your post comes across to people outside of your department.
Many thanks to Sarah for sharing her experience of using social media as part of her role at the Careers Service.