It's finally spring! As new flowers and leaves come to life, so do new features on social media. Here's your latest monthly roundup of 2017…
Instagram – geostickers, live video and curbing graphic content
Instagram's duplication of Snapchat's most loved features continues with the introduction of geostickers to Insta Stories. In the past, simple geostickers were available on Stories, but these were all identical regardless of your location. Now, Instagram have taken a leaf out of Snapchat's book and introduced a number of custom geostickers to stories. Currently, they are trialling the stickers in New York City and Jakarta, but hopefully there will be a widespread roll out soon.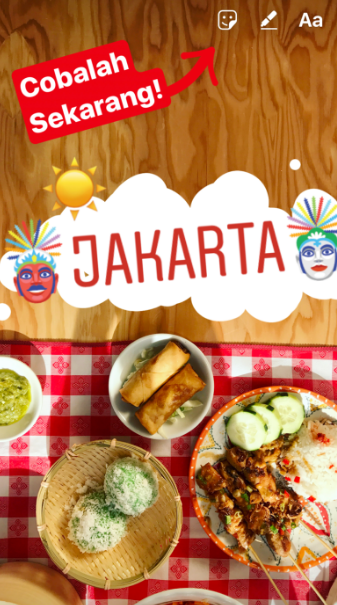 There are rules about what you can post on Instagram – for example, violent or sexually explicit images are banned and  will be removed. However, there are still images posted which do not 'technically' break the rules, but are still likely to cause offence to some users. To combat this, Instagram are going to be blurring content that other users have reported as offensive. The content will still be able to be viewed, but users will have to accept a warning message first. This puts more moderation power in the hands of users, with the hope of reducing the instances of shocking or sensitive content being shown to those who don't want to see it.
Vloggers rejoice! The ability to save your live broadcasts on Insta has arrived! When your live video has finished, you will now be able to save it to your camera roll by clicking on the 'save' button at the top right hand corner of the screen. Although your broadcast won't be saved on the Insta app, you can re-watch it and share it on your other social channels. However, comments, likes, view stats etc. will not be saved.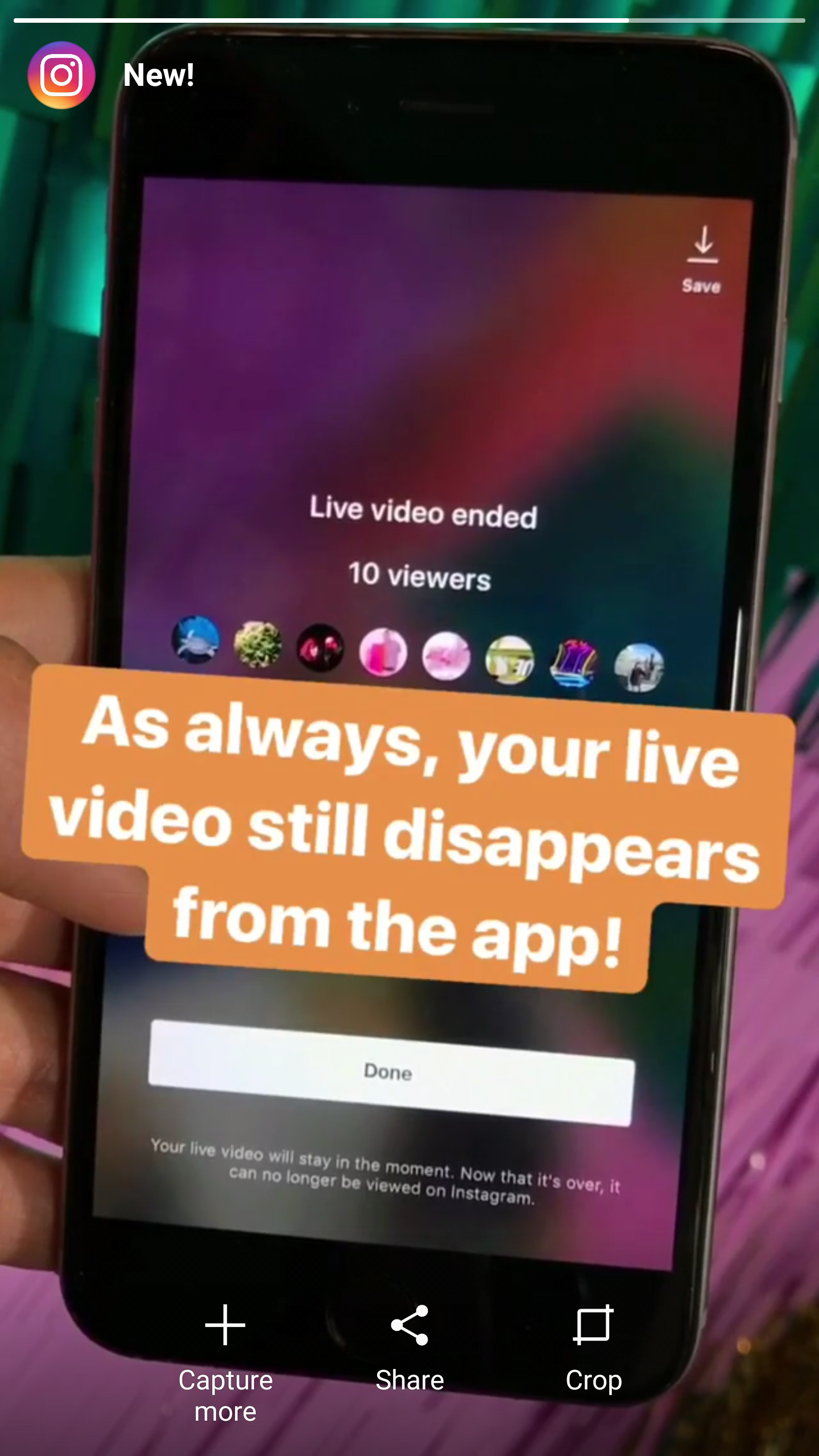 Facebook – Introducing Camera Effects and Direct
It was bound to happen sooner or later: Facebook have launched Camera Effects and Stories on the main Facebook app in an effort to emulate rival Snapchat. Camera Effects is an in-app camera which contains masks (their equivalent of Snapchat filters), frames and interactive filters (like Snapchat's world filters). You can access Camera Effects by tapping on the camera icon at the top left hand corner of your newsfeed, or by swiping right from the newsfeed. The Stories feature is now located at the top of your newsfeed on iOS and Android versions of the app, too. According to Facebook, guest art by visual artists will also be featured within the camera. You can add photos and videos to your story by hitting the 'Your Story' icon at the top of the newsfeed. In true Snapchat style, these will disappear after 24 hours.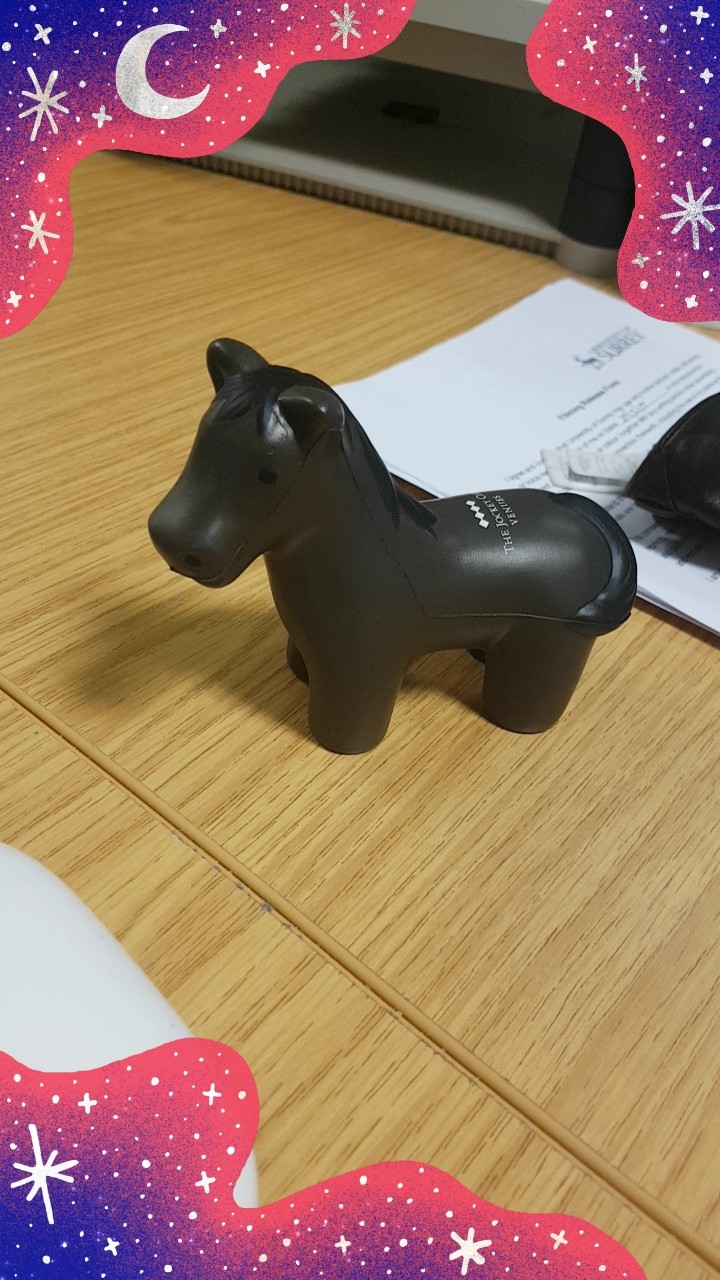 Another feature introduced by Facebook this month is Direct. Direct is basically Facebook's version of Snapchat, where you can send a picture or video to specific contacts that disappears after they view it. After viewing your Direct message, the recipient will be able to either replay it once or start a conversation about it. Like Facebook Stories, picture and video messages on Direct can be taken using Camera Effects.
Twitter – Changes to replies, Moment analytics and filtering out the egg accounts
Twitter have just announced that they are making changes to the way you reply to other users. Your replies used to include the Twitter handle of the user you were replying to at the beginning of the message. Now, the handle is located in a field of its own above the text of the tweet, in a sort of 'e-mail' style. This means that the handle does not count towards the character limit, and that more focus will be placed on the conversation instead of seeing lots of handles at the beginning of replies. Twitter have introduced these changes in order to encourage engagement in conversations on the platform, and are rolling it out on the web version, iOS and Android.
We're changing replies so that you have all 140 characters to express yourself.

Learn more: https://t.co/PNWGilbmVd pic.twitter.com/cxBJohZc2Q

— Twitter (@Twitter) March 30, 2017
Another new feature from Twitter this month was the introduction of analytics for Moments. When you go to your Moments, you can click the down arrow on the top right hand corner of the moment. This allows you to see a number of statistics, such as unique views, total views, completion rate, likes and shares. This move is likely to be an effort to increase usage of Moments – will it succeed?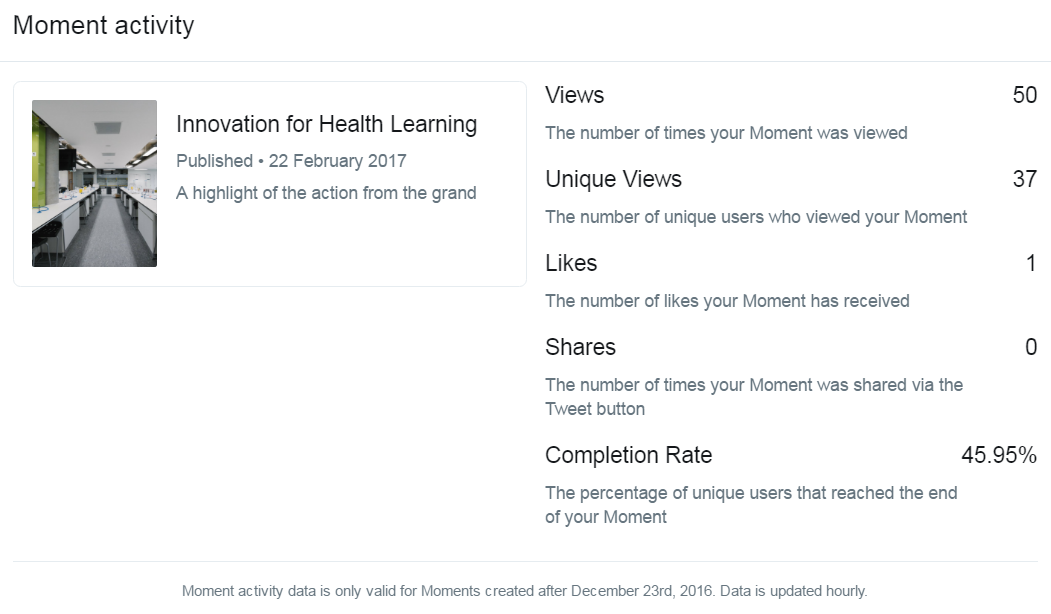 One last thing from Twitter – they are continuing with their crackdown on abusive comments/content and have introduced more safety features. Notifications from 'egg accounts' (which are normally anonymous and fake) can now be disabled via the 'advanced filters' in the notification settings. You can also filter out notifications from users who have not verified their phone number or email address and mute certain words/phrases in the same manner.

Apple Clips – A new competitor for Snapchat and Insta Stories?
Apple are gearing up for the release of their new mobile video app, called Apple Clips. Clips will be exclusively on iOS, and may pose a threat to Snapchat and Insta Stories even though it identifies itself as a standalone app rather than a social network. With Clips, users will be able to edit their photos and videos, adding them together to form stories. Each section can last a maximum of 30 minutes, with a one hour limit on the total length of each Clip.
Like Snapchat and Facebook's Camera Effects, you will be able to add filters and stickers to your pictures and videos. Clips has some built in music so you that can add soundtracks to your video, and there is also the option to overlay your film with songs you have purchased through iTunes.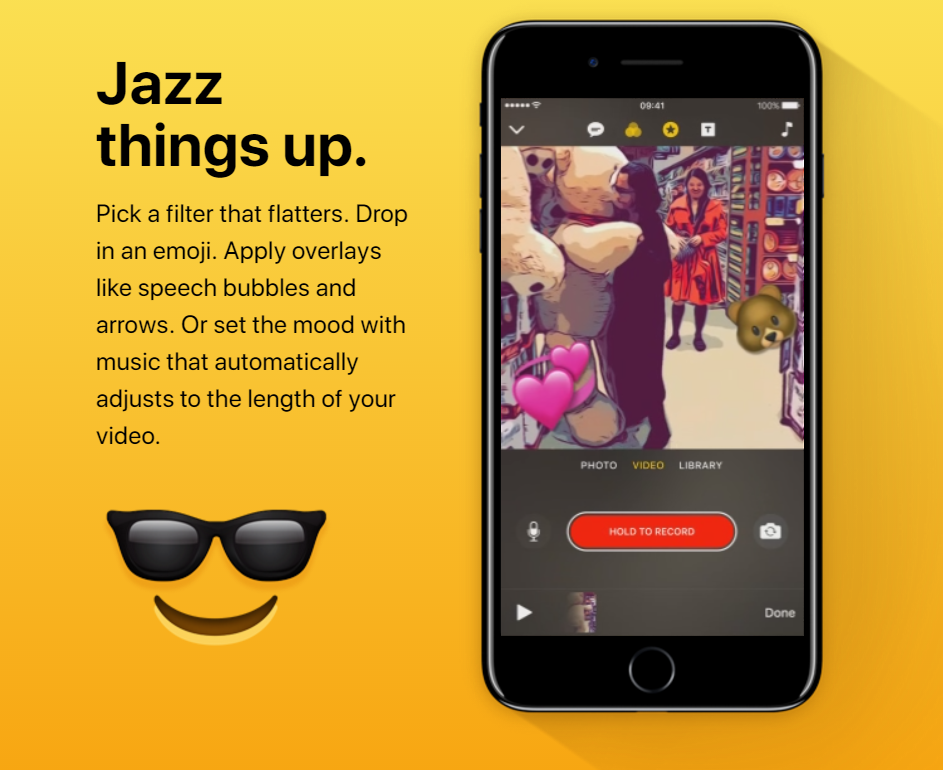 The main difference between Snapchat, Insta Stories and Clips is that Clips has an innovative new feature that neither of its rivals does: Live Titles. Live Titles generates captions based on what they user is saying in the video. These captions are perfectly timed to the sound of your voice in the film, and you can choose from a number of different fonts. You can also shorten and reorder the frames of the video within the app.
Once you have finished editing your photos and videos, you can share them via platforms such as Facebook, Instagram, YouTube and Vimeo. Your masterpiece can also be shared via iMessage, and the app will automatically suggest contacts to share it with based on the names you mention in the video or using facial recognition software on the photos you've included. We're very excited to try it out!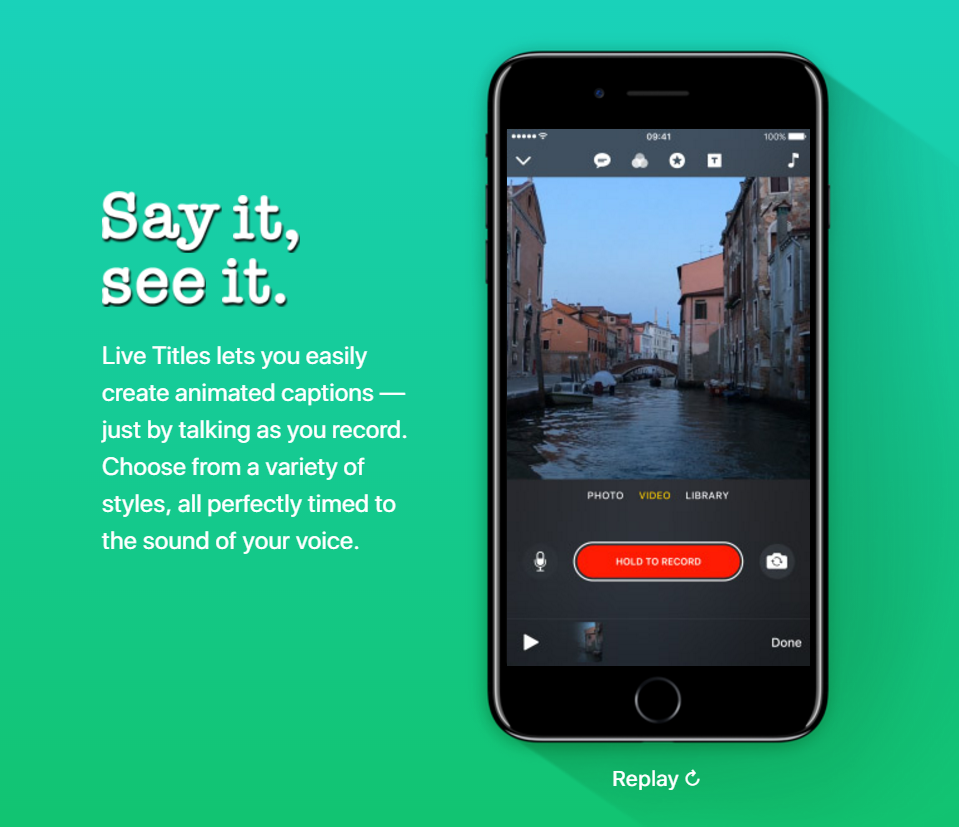 That's all for this month! We'll be back with another update from the ever-changing world of social media at the end of April.