This month it's all about Snapchat – new features, going public, and the fact that everyone seems to be copying their ephemeral features. They must be doing something right! Learn more about what's happened in the world of social in November.
Snapchat – Snap Inc likely to go public in 2017 and the unveiling of world filters
It's been an exciting month for Snapchat, who are reported to be gearing up to float company shares on the stock market for the first time ever. Snap Inc. are hoping to raise $4bn in their IPO, which could happen as early as March 2017. This would set the company's value at roughly $25bn. The business, who rebranded as a 'camera company' in the wake of launching Spectacles, are expected to reach 217m daily active users by the end of 2017.
With regards to new features, there was another major new component added to both iOS and Android versions of the app in the past few weeks: world lenses. You may have noticed that when you're snapping you have several new filter options to choose from, such as the snowflake, airhorn, flower petal, flashlight and the cloud that vomits rainbows. 
Of course, Snapchatters have already had lots of fun with face-changing filters, which have the ability to distort your facial features by adding dog ears (amongst many other things). World lenses change the world around you instead. For example, if you point your camera at the sky when you've chosen the rainbow filter, a cloud vomiting rainbows will appear. Or if you've chosen the snowflake filter, you can move your camera around and virtual snowflakes will start to fall on your screen. We're sure this will provide users with even more fun as they try out all the different filters!
Your World 🌎 New Lenses 👏🏼 Just tap to activate a fun surprise! pic.twitter.com/Hl1Lff2RJD

— Snapchat Support (@snapchatsupport) November 8, 2016
Instagram – Integrating Boomerang, live video and letting you tag accounts in your Stories
Fans of Insta may have noticed a few new features relating to Stories this month. There is now an option to use Boomerang in the Instagram app itself, instead of having to use the Boomerang app. All you have to do is open Story mode and choose the Boomerang option at the bottom of the screen. Once you press the shutter, Boomerang will then record a mini video that will play both forwards and backwards on loop. You can then add this to your story to give it an extra dimension.
Another interesting add to Stories has been the introduction of Mentions. This allows Instagrammers to tag other users as they normally would in captions or comments, but within Story mode. Simply select the add text icon, type @ followed by a username, and select the person you wish to tag. When someone clicks on the Mention, they will be presented with a pop up that can take them to that user's profile.
'See More' links in Stories have also been introduced for verified users. This allows the Story creator to link viewers through to a website, which makes it easier for the audience to learn more about what is in the story. An example of this could be a band announcing a tour and then linking you through to the ticket page of their website, or a charity linking you to their JustGiving page.
You can also now send Snapchat-esque disappearing photos and videos to your friends via Instagram Direct. You can find out more about that here.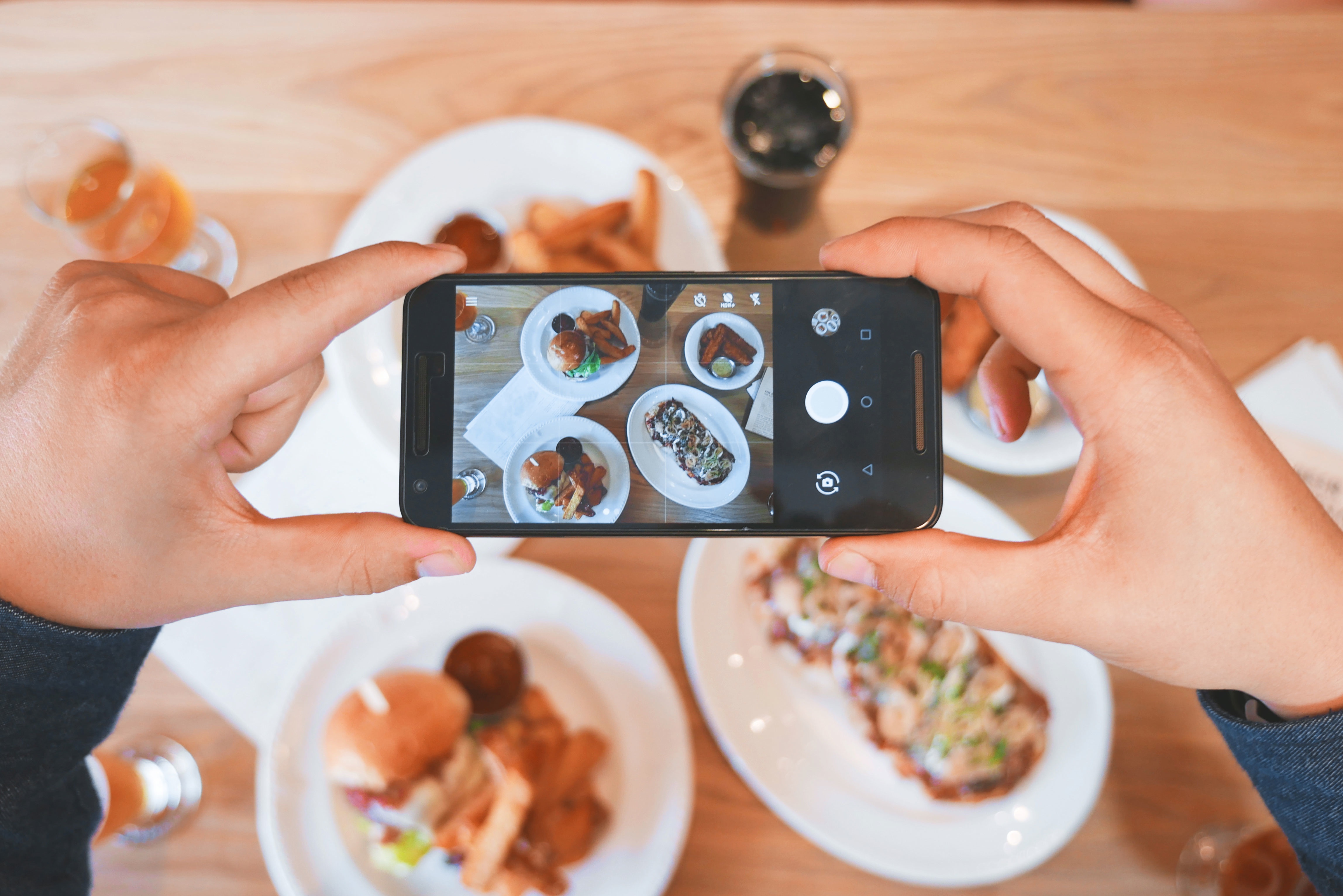 Perhaps the most exciting reveal, however, has been the introduction of live video in Stories. Going live is pretty straightforward – you simply go to the camera and select the 'live' option, then press 'start live video'. Unlike Facebook Live, live video on Instagram can only be viewed as it is actually happening, ie once you stop filming, the video disappears. With Instagram Live you can record for up to an hour, and, like Facebook's version, you can interact with other users via the comments.
When a user you follow goes live, a 'live' banner will appear under their profile picture in the Stories bar. You may also receive a notification telling you the user is live.
Live video on Insta will be rolling out to all users over the coming weeks, while disappearing videos/pictures are available now.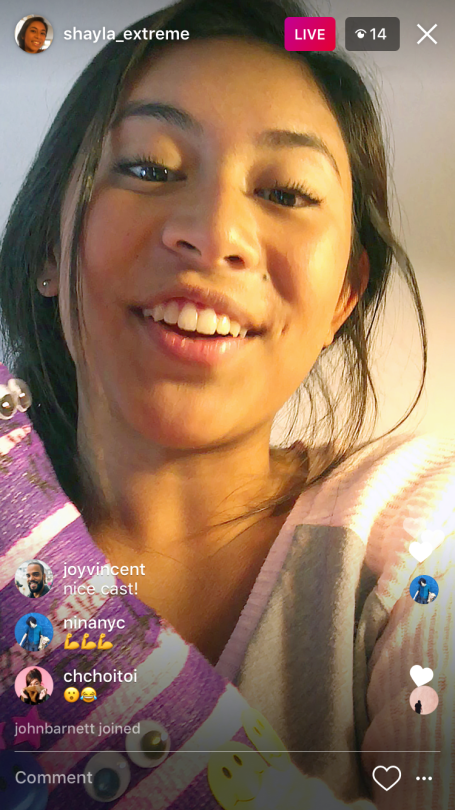 Facebook – New features launched abroad and more Snapchat copycatting
In our September roundup, we reported that Facebook were testing Rooms, a 90s-style chatroom where Facebookers can come together to discuss a common interest. This month, Facebook has launched Rooms in Canada and Australia, which are likely acting as testbeds for the feature before rolling it out to the US and other countries.
Facebook are at it again with their copycat tactics! Firstly, they're testing a Snapchat-esque feature for Messenger, called Messenger Day. This feature will allow users to add text, stickers and drawings to pictures and pin them to their profiles for 24 hours. The pictures can also be shared in group messages or with individual friends via messenger.
They've also developed a new app called Flash, which is scarily similar to Snapchat. Flash, however, is aimed at users in emerging markets. Due to the lack of wifi and poor connectivity in countries in the developing world, Facebook have created this app, which is less memory-intensive than Snapchat.
Flash is roughly one-third of the size of Snapchat's app, making it easier for phones to run on poorer internet signals. As with Snapchat, users can add stickers, 'masks' (similar to filters), text and drawings to their pictures. The idea behind this new app is to gain users in countries where Snapchat has yet to take hold of the market. It has only been launched in Brazil so far, but if it is a success it may be rolled out to other countries.
WhatsApp – Also 'doing a Snapchat' with their latest feature
WhatsApp are reportedly testing a new feature called Status, which (to continue this month's theme) borrows heavily from Snapchat.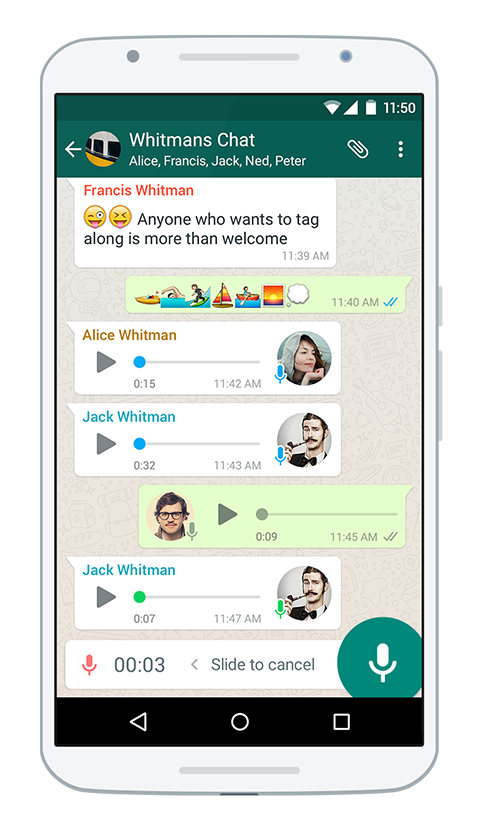 Status has begun to appear in the latest beta version of the app, in the form of an extra tab where you can share media with groups or individual contacts. Like Snapchat, you take a photo or video and can then add text, drawings or emojis and it is expected these messages will be visible for about 24 hours. Unlike Snapchat, you can't choose the amount of time it shows for, but you can trim video length. WhatsApp haven't yet revealed when (or if) the feature will be rolled out to all users, but we'll be sure to keep you updated.
In other news: