And so a new year begins in the world of social media! The first month of 2017 has brought some exciting updates, including the continuation of social's fixation on video and ephemeral features. Read on to learn more!
Snapchat – Another acquisition, new search bar and new advertising options for brands
In preparation for their upcoming IPO, Snapchat have now been valued at $25b, and are rumoured to be in the process of acquiring another company. Cimagine is an augmented commerce company, which means that they 'boost sales, personalize the shopping experience and differentiate your sales pitch by enabling users to visualize products in life-like 3D at the click of a button'. This acquisition points to Snapchat looking to extend the app's capabilities to include both augmented reality and virtual reality.
The acquisition is said to be worth around $30m-$40m, and could bring Snapchat to a whole new level. Get a feel for Cimagine's capabilities below:
Snapchat have also launched two new features this month – one for regular users and one for advertisers. The new feature which users are sure to appreciate is the introduction of a search bar.  You can find it at the top of the screen, and when you search for someone, suggestions will come up as you type the person's username. The search bar makes it easier to find your existing friends as well. The feature is available on some Android versions of the app, and will soon roll out to all Android and iOS devices.
The second new feature, which advertisers may be interested in, is the option of purchasing bundles of sequenced advertisements. So, instead of having one 30-second advert, brands could choose to buy a bundle of sequenced ads and run three 10-second ads instead. This gives advertisers the opportunity to tell a story via a number of parts, which could be particularly useful when advertising things like films or TV shows.
Instagram – New insight tools are coming 
Instagram Business Tools will be introducing insights for stories made using business accounts. The new insights will allow holders of business profiles to see the reach, impressions, replies and exit points for each story they share. This will be an extremely useful tool to help businesses measure the effectiveness of each story they share, as well as helping them identify what style of story is most popular with their audience.
It's no surprise that Instagram are planning to follow the same route as Snapchat with regards to advertising. They are said to be introducing adverts in story mode, initially with only around 30 select partners, including ASOS, Nike and Netflix. These new advertisements will come with a very structured system. Like Facebook adverts, they will include measurement, targeting and reach capabilities, which will help advertisers to reach their target audience and drive engagement. 
Facebook – Testing Stories, changes to algorithms, video captions and mid-roll ads introduced
As we previously reported, Facebook were trying to get involved in the ephemeral content craze using a Snapchat-esque feature called Messenger Days within the Facebook messenger app. Now, they are reportedly testing Facebook Stories within the main Facebook mobile app. The format is basically the same as Instagram Stories, with both your friends' stories and your own story appearing in bubbles at the top of the screen. As with Snapchat and Instagram Stories, the content you share through Facebook Stories will disappear after 24 hours, and it will not be published to the news feed. Users will also have the option to add selfie filters and Facebook's version of geofilters to their photos and videos taken through Stories. At the moment, testing has only begun in Ireland, but it could roll out to more countires in the future.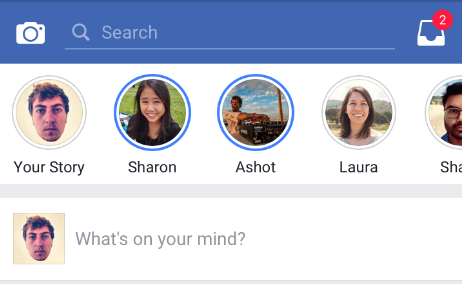 Changes to Facebook's algorithm could cause publishers to rethink how they produce video content. While bite-sized video has become increasingly popular, Facebook is now giving priority in the news feed to longer videos that have a higher completion rate. Because of this, publishers are likely going to have to adapt to longer-form video to have the best chance at gaining widespread exposure.
The fact that Facebook automatically silences videos that have been shared in your newsfeed is fantastic – sometimes you can even grasp the meaning of the video without needing to hear what's going on. However, there are times that some subtitles would come in handy, for example, when you're in public, or if you are deaf. It's good news, then, that Facebook have begun to roll out auto-captions on videos shared by Pages on the network.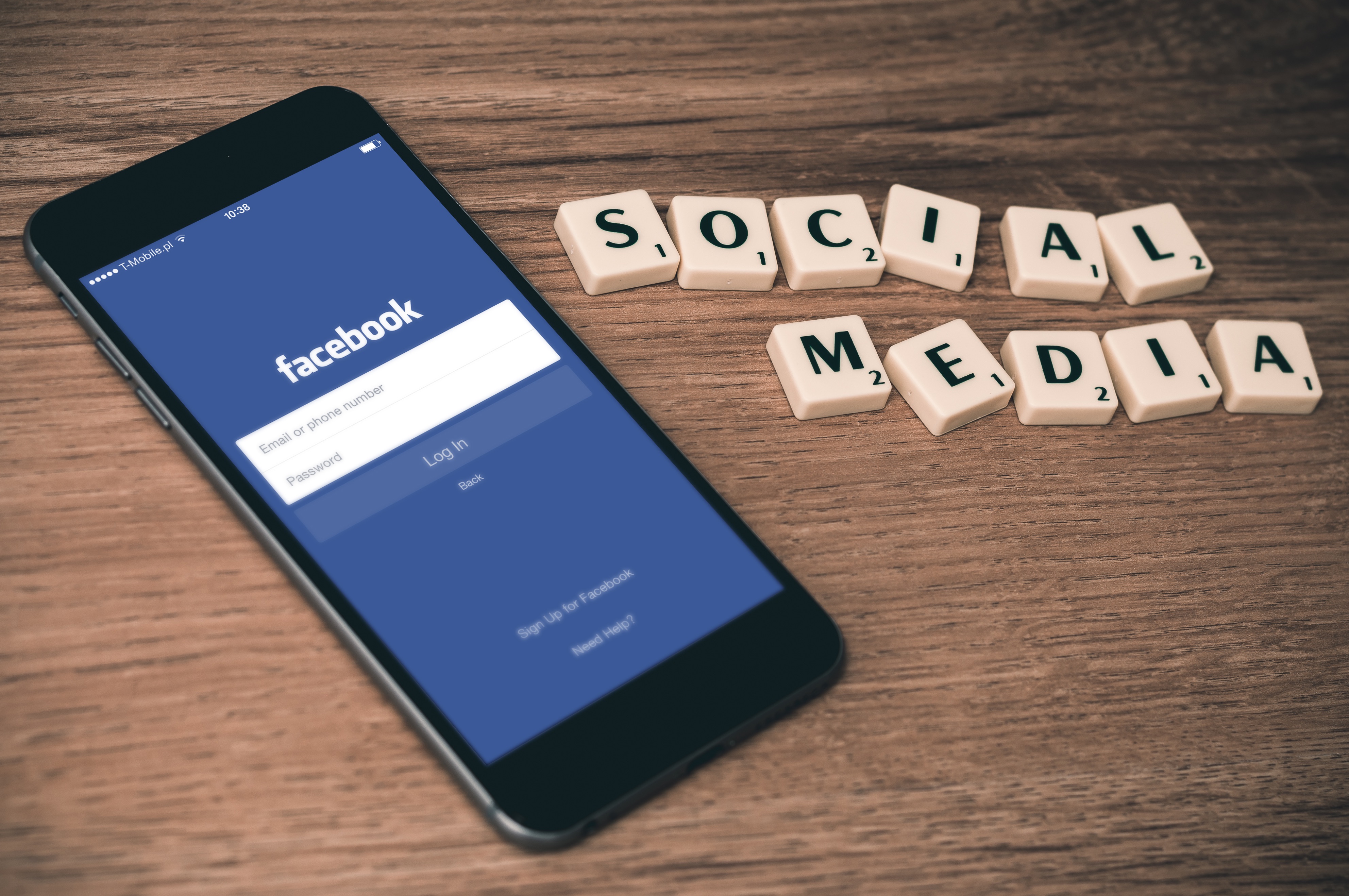 Pages operating from the US and using English as their language now have the option to generate subtitles in the video editor when they upload a video file. You can edit the captions that Facebook has generated, piece by piece, to ensure their accuracy. This will allow users to continue consuming video even when it may not be appropriate to have the sound turned on. There is no confirmation of whether this will roll out worldwide yet.
Meanwhile, there's yet another update regarding video advertising. For Facebook, it comes in the form of mid-roll ads in published videos. These 15-second ads can be inserted 20 seconds into any video that lasts longer than 90 seconds. They've already tested a similar format out on live video last year, so it's no surprise that they're now introducing it into published videos, too. While they didn't share the advertising profits during the live testing phase, they will split the profits 45:55 with creators when it is officially launched (rumoured to be early 2017). This will allow both parties to monetise video content to a greater degree, and hopefully drive even more video content on Facebook.
YouTube – Get your message across with Super Chat
YouTube have long been one of the groundbreakers when it comes to connecting creators and their fans, monetising content and sharing the profits with creators. This month, they announced a new feature called Super Chat, which allows fans to purchase a highlighted message during a livestream.
The message will be coloured so that it stands out from the other comments in the stream, and will also be pinned to the top of the chat stream for up to 5 hours (depending on the value of the purchase). This will help fans' comments get more visibility and at the same time support the YouTubers by giving them another stream of revenue.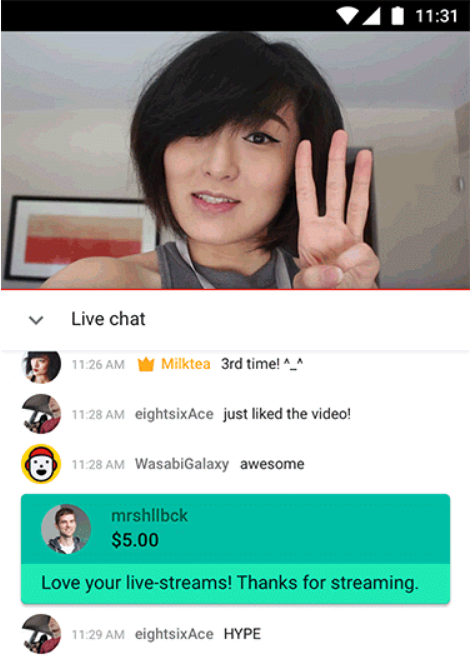 In the wake of the introduction of Super Chats, Fan Funding is being discontinued. Set up in 2014, Fan Funding allowed people to directly donate to YouTubers. Although it was popular in live streams, it never really took off across normal uploads. It will be available on enabled channels up until the 28 February, but new sign ups are no longer being accepted.
WhatsApp – Testing the feature we've all been waiting for
Have you ever sent a message to the wrong person on WhatsApp? If you have, you'll know the sheer panic that occurs when this happens, because there's no way to recall or edit a message that has already been sent. But that may be about to change – hallelujah!
An eagle-eyed tester has spotted that there is the option to recall and/or edit messages in the public beta version of the app. However, this feature is disabled by default, so you can't use it just yet! The potential is there though, so hopefully this test feature will become reality in the future!
WhatsApp beta for Android 2.17.26: added the edit message feature! (DISABLED BY DEFAULT) #whatsappbeta pic.twitter.com/wYZ8PNtMtB

— WABetaInfo (@WABetaInfo) January 23, 2017
The same user has also found that there is the option to delete your Status (WhatsApp's version of Snapchat Stories), though this is currently disabled in the beta app as well. It certainly seems like WhatsApp are working on lots of exciting things to compete against rival messaging apps like Facebook Messenger and Snapchat.
In other news: