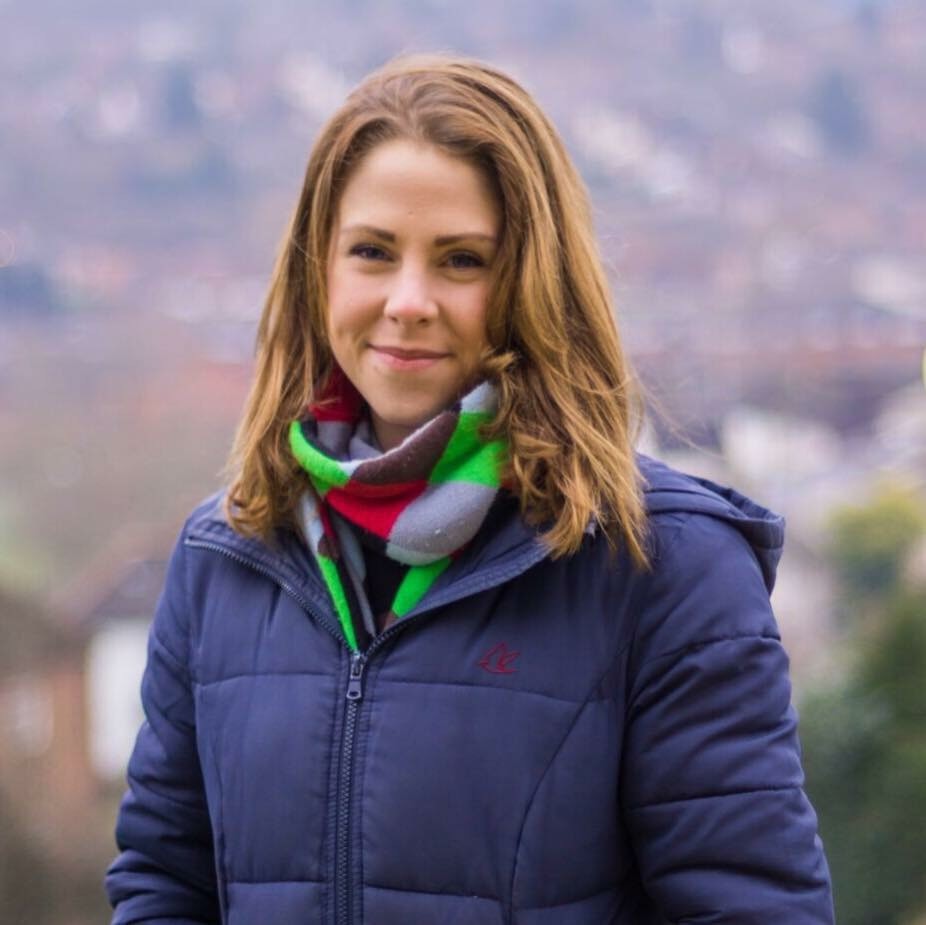 Our guest blogger this week is graduate Joss Walden (Psychology 2017) whose own recovery from anorexia nervosa inspired her to become a mental health campaigner and wellbeing coach. To find out more, visit Joss' website at www.joscelinejoy.com
 Joss marks World Mental Health Day with this post on how to cope with stress and anxiety:
University has begun! You may be returning to your studies, placements or working in a new job – all these provide many new and exciting opportunities to get stuck in with the social buzz whilst hopefully enjoying your course content.
So what could possibly be stressful?
Maybe this is your first time living away from home? Or maybe you are managing a mental health, physical illness or disability as well as your studies.
You may find yourself trying to fit in many roles – clubs, social commitments and maybe a part-time job on top of this. During university I juggled many academic and extracurricular activities making my weeks manic. Although looking back this made my four years studying the best years of my life I'd be lying if I said it was a walk in a park. I definitely did not sail through stress-free.
Mostly this was manageable, but in my final year it really hit a new high: sleepless nights, panic attacks, and chronic headaches.
This is not abnormal
In fact a recent survey by YouGov found that 1 in 4 students struggle with mental health issues resulting from stress and the pressure of their studies and around a third of students experience problems with overwhelming amounts of stress within their last year of university (listen up all you final-year students!).
For many, you may know exactly what to look out for, what triggers your stress and the tools to help alleviate soaring levels so that it does not impact upon your health in a major way.
So this blog is your stress and anxiety 101. Aimed to help you understand why managing stress levels is important and begin building your own tool box full of coping mechanisms.
Can stress and anxiety be normal?
Yes! In fact reasonable amounts of stress and anxiety help us perform better, energise and motivate us to work. I am sure you're all well familiarised with the butterfly stomach, heart beating faster, and dry mouth before sitting exams, or stepping onto the sports pitch or centre stage for your star performance.
For many of you it will be a very manageable experience and it won't interfere with your studies or social life. However, others may find themselves overwhelmed by stress and anxiety to the point it becomes detrimental to their wellbeing and work.
Are stress and anxiety classed as mental health problems?
As mentioned above, stress and anxiety have an optimum range where they work to benefit performance. However, they can reach limits whereby they become harmful to our wellbeing and functioning. In fact stress is the number one cause of many psychological and physical illnesses as well as contributing to cardio-vascular disease.
When they interfere in ways that reduce your quality of life and daily functioning then yes, it is causing ill mental health.
Using the term "mental health" may sound scary, and we usually avoid talking so openly about it. Stigma will have you believe this is a reflection on your resilience and "mental grit", but it's really not. It's very common, and you can definitely bounce back and be on top form if you act proactively!
So what should you look out for?
According to the NHS, the first signs of stress tend to be:
Too much stress can lead to many psychological and physical symptoms including:
Headaches
Fatigue
Foggy thinking – finding it difficult to get your thoughts organised
Anxiety
Panic attacks
Sweating/hot flushes
Shortness of breath/hyperventilating
Palpitations
Depression
Dry mouth
Churning stomach
Loss of enjoyment and motivation in daily activities
Isolation
Take heart that there are ways you can learn to cope with the external pressures that cause symptoms, and build your resilience to handling stressful situations.
So without further ado here are my top tips to managing stress and anxiety at university
1. Get organised
It is possible to get good grades whilst getting stuck in to all the buzz of uni life. But organisation is key!  Grab yourself a diary or wall planner. Put a time schedule on them based on their level of importance, so that immediate deadlines don't get over looked by tasks you'd rather do to procrastinate.
Remember to structure in time for your social life, sports and even cooking and meal prep. Know where your lectures and exams are and write them all down in advance, or put reminders on your phone.
2. Reach out!
Social support is the number one key factor found to consistently lead to better health and recovery from illness and stress-related diseases. The worst thing you can do is sit in your room feeling rubbish. So make sure you have friends or family you can call. Go grab a coffee with a mate and see how they're coping, you're probably not the only one feeling the way you do!
Use the Wellbeing services – they are there to make sure you get through uni at your healthiest and happiest. During the year, the happiness cafe is run around campus and is a great place to just grab free soft drinks, nibbles and a chat.
Use your lecturers' drop-in sessions and personal tutor time. I didn't do this in first year, but started in the second year, going and speaking to them more and my work/life balance and grades significantly improved. They are there to help you!
3. Prioritise your sleep and nutrition
Making sure you are well-rested, eating foods that can fuel your brain and body is key. Whilst it may be quick to grab caffeinated drinks, sugary foods or skip meals just to put in stupidly long days your body is not designed for this.
By doing this you'll actually add to your stress and anxiety because this lifestyle will load a tonne of stress onto your body's central nervous system; it alters your brain chemistry and hormones contributing to insomnia, irritability, fatigue and depression.
If you're having trouble sleeping, try getting yourself into a good bedtime routine. Things that have helped me sleep include reading a fiction book before sleeping, doing yoga or stretches, having scented candles and making sure I am not using my laptop or phone for at least 45mins before I get into bed…even if I've downloaded Flux!
4. Fresh air and activity
Probably my saving grace at university. I was involved in a lot of sport as well as holding down roles on the Badminton Club committee. Whilst this did give me extra work that, at times, added stress, I was channelling my enthusiasm and interests in a different areas. It built me a community of friends and social support, kept me moving and got me out and about instead of sitting with books and assignments all day every day.
If sport isn't your thing then that's fine. Autumn is a fantastic season to go walking in some beautiful Surrey countryside. Grab a friend and both take a stroll to one of the thousands of coffee shops or pubs in Guildford town centre. A change of scene and some fresh air will do wonders for your mind and mood.
5. Don't be afraid to take time off and relax!
Having a work/life balance is SO important. Allowing yourself time to relax and slow down will give your mind and body a chance to recuperate and re-energise.
University offers you so many opportunities to try out new sports, go dancing all night at Rubix, or learn new skills in a club, like cooking, gardening or acting. All which give you that well-deserved break in your week to switch off completely from studies.
Don't feel like socialising with large groups? That's fine! Nothing chilled me out more than getting into the world's biggest dressing gown and snuggling up with a hot chocolate on the couch.
Most importantly, don't feel bad about relaxing. You'll return to study with brighter eyes and a refreshed mind, enabling you to smash out some quality work and blitz your exams.
6. Consider meditation
More than ever people are turning to meditation and exercises like yoga to stretch, slow and de-stress themselves. I used to think this was a little airy-fairy but now I use the app "Calm" that has a range of short guided meditations, breathing exercises and meditative stories that help slow your mind and body.
Breathing exercises can help with slowing your heart rate when the anxiety kicks in as well. Perfect before sleeping or, if like me, you find you wake up in a tense stressed state!
To summarise!
Stress and anxiety are normal emotions that work optimally to aid performance but at extreme levels can have detrimental impacts on our health.
The ways in which stress and anxiety can be managed involves self-care and managing external pressures to alleviate the stress and improve your overall daily functioning.
Do not be afraid to ask for help, this does not make you less resilient than anyone else, and you should not be ashamed of needing help.
Get used to listening to your body! Everyone will have their own routine and ways of managing (or not managing…) stress and anxiety – what's important is that you learn to listen to what your own body and mind is telling you so that you can respond in proactive and self-soothing ways.