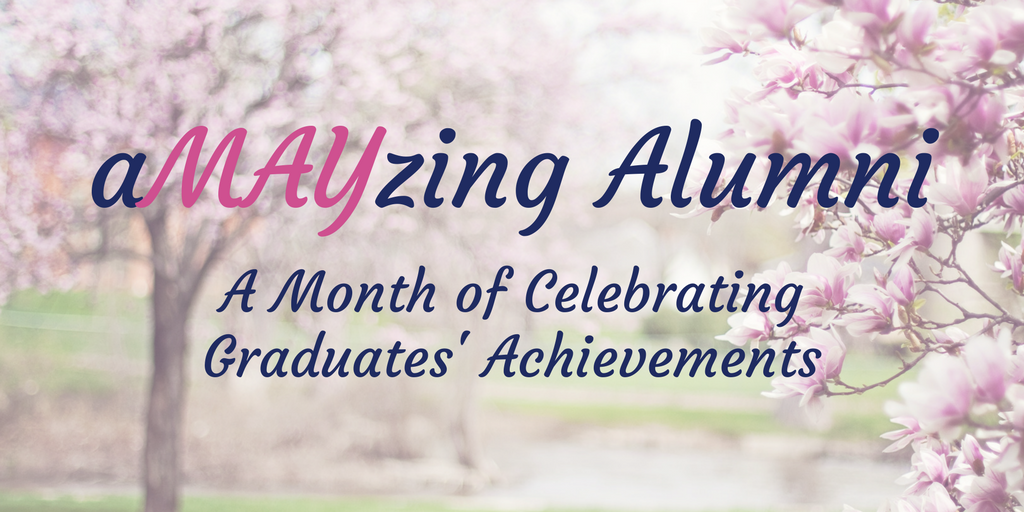 Kathryn Lawson-Wood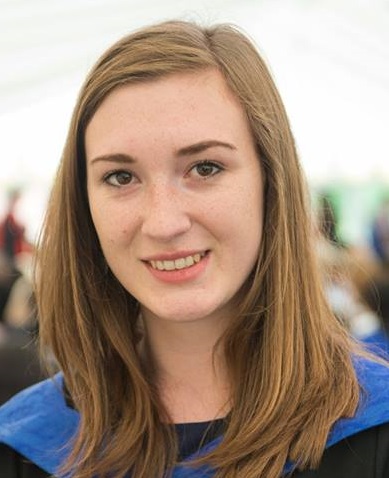 Kathryn Lawson-Wood graduated from Surrey in 2017 with a BSc in Chemistry. She is now an Infrared Technical Applications Scientist at PerkinElmer, where she spent her industrial placement year.
What attracted you to choose the University of Surrey and to study your course here?
I was initially attracted to the University because of its amazing reputation for high employability rates, its safe atmosphere, being all on one campus, and professional training year opportunities. On arrival at the campus on the open day, the lecturers showed genuine interest in their subjects and cared about the personal and professional development of their students.
Additionally, the University has a beautiful setting, with so many green areas, sculptures and a lake – these caught my attention upon my arrival at the open day. My immediate thoughts were 'Wow this is absolutely stunning!' Surrey's campus is unlike so many other universities I visited which in contrast seemed uninviting and uninspiring. I was motivated by the thought of spending four years at Surrey, and as it turned out, sitting by the lake during my degree, enjoying the sunshine and relaxing atmosphere, which provided a nice break from revision and was a lovely place to spend with friends.
What is your strongest memory of your time at Surrey?
I have two strong memories of my time at Surrey – attending my graduation ceremony and being a part of ChemSoc (Chemistry Society).
At graduation I was surrounded by all of my family, life-long friends I had made, and partner who I had met through my degree. It was an incredibly proud moment for us all, knowing that we had all successfully graduated from after four years of hard work.
ChemSoc brought everyone on the course together. I was proud to be a member, and Vice President in my second year. There were many opportunities to get involved in social events and activities to wind down from coursework, key ones being the ChemSoc Ball, pub quizzes, bar crawls and BBQs.
What were the best things about your course?
The best aspects of my course were the practical labs every week, professional training modules and placement year. During the first two years of the course, transferable skills and professional training modules were given to enhance the student's employability. These lectures included a range of activities which really gave the edge to Surrey students, giving them a greater number of talking points at interviews.
Additionally, the number of students on the course was not too large, allowing a much better connection between students and lecturers. All of the lecturers genuinely seemed interested in their subjects and cared about the personal and professional development of their students.
Can you tell us how you your professional Training Year impacted upon your ability to get a graduate job?
I completed a Professional Training placement at PerkinElmer in Buckinghamshire, working as an applications scientist. As a result of a successful placement year, I was offered a graduate level technical applications scientist position to return to after finishing my degree. I delightedly accepted this offer and it allowed me to focus all my efforts on my final year of study, rather than searching for a graduate job at the same time.
The placement year at PerkinElmer provided me with significant breadth of experience and depth of knowledge with a variety of scientific instrumentation. It developed my analytical technical skills and enhanced my ability to effectively communicate concepts and results, in both written reports and oral presentations. Towards the end of the placement I was awarded a 'Healthy Impact Award' for being proactive, professional and contributing significantly to PerkinElmer's applications output. The resulting graduate job offer would not have been possible without this Professional Training Placement and I would thoroughly recommend taking a placement year to students to expand their skill set and give them the edge when applying for graduate positions.
What did you find most useful about your Professional Training placement?
My placement year at PerkinElmer significantly enhanced my skill set, not only technical skills and knowledge of a variety of scientific instrumentation, but also interpersonal skills, including networking. I grew significantly in confidence throughout the year, becoming a more independent worker and improving my presentation skills, which equipped me well for my final year at Surrey.
Tell us more about your role and what do you find most enjoyable it?
I am responsible for the research, design and execution of application notes to demonstrate analytical solutions for key markets (food and pharmaceutical industries being examples) using Near- and Mid-Infrared spectroscopy, fluorescence spectroscopy, and multivariate analysis techniques.
I frequently act as the representative for PerkinElmer at client business meetings, and give scientific oral and poster presentations at international conferences. This is an amazing experience and opportunity to travel worldwide and meet so many different people.
The aspect I enjoy most is working in a varied and rewarding workplace, seeing the impact my work is having through the application notes I produce. It is an amazing opportunity to work on real-world applications and instrumentation at the forefront of technology.
How did you decide what career to go into? How did your time at Surrey help you to decide?
My lecturers and practical labs really inspired me to go into a career in analytical chemistry. The lecturers all seemed passionate about the field of work they are in and they taught the subject in such a way that it was incredibly interesting. For me, the Professional Training year especially confirmed the career path I wished to take, and I have not once regretted my career decision and enjoy all aspects of my job.
What are your top tips for students aspiring to work in your profession?
Always consider the ways in which you can enhance your CV to make yourself stand out to the employer in the interview. At the end of the day, you and many other graduates will be applying for that position and have many of the same skills. What do you have to offer which makes you different? Even the volunteer work you did, or your involvement in a society, can make all the difference.
Another tip I would suggest is to always try to push yourself and do not feel that you can never achieve something. Before university, I was petrified of oral presentations but I pushed myself to keep practising during my degree and now giving presentations is an enjoyable part of my graduate job!
What aspects of being connected with the alumni network are most important or of most interest to you and why?
Being connected with the alumni network is a great opportunity to stay in touch with the University and keep up-to-date with all that is going on. It is a great way to obtain career advice, be a mentor to current students, and discover networking events organised by the University.
*Would you like to share your story? We would love to hear from you! Please visit our website to submit your profile.*